AND MURDERS AND ALL by Sara Franco
11 Junho a 27 Junho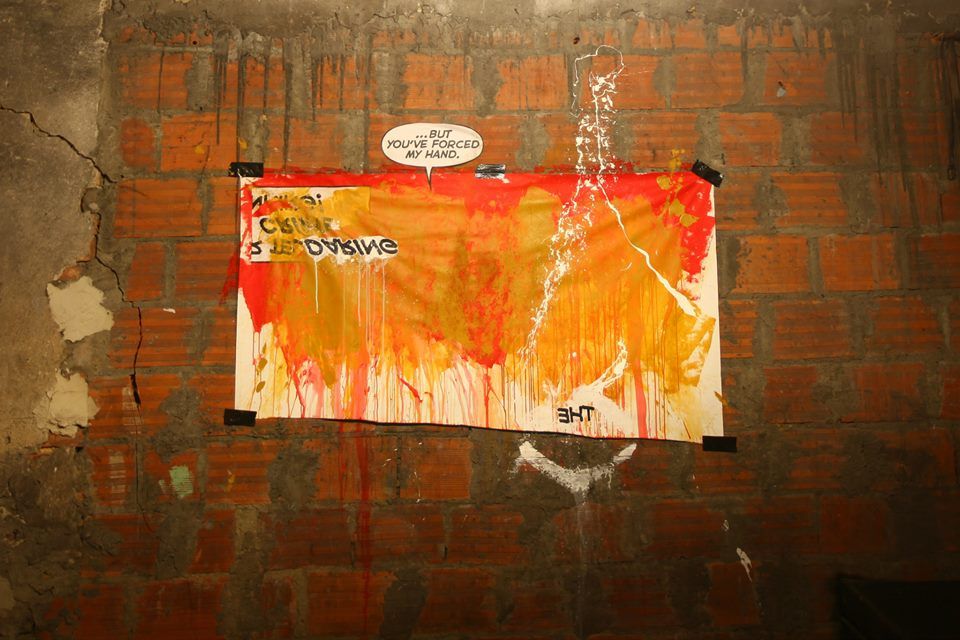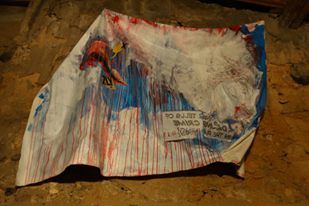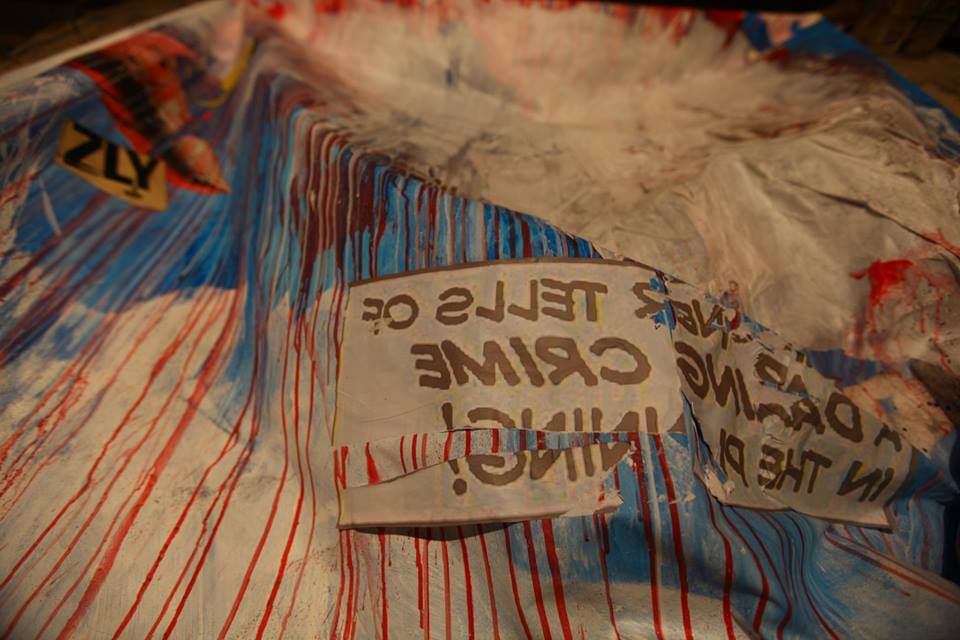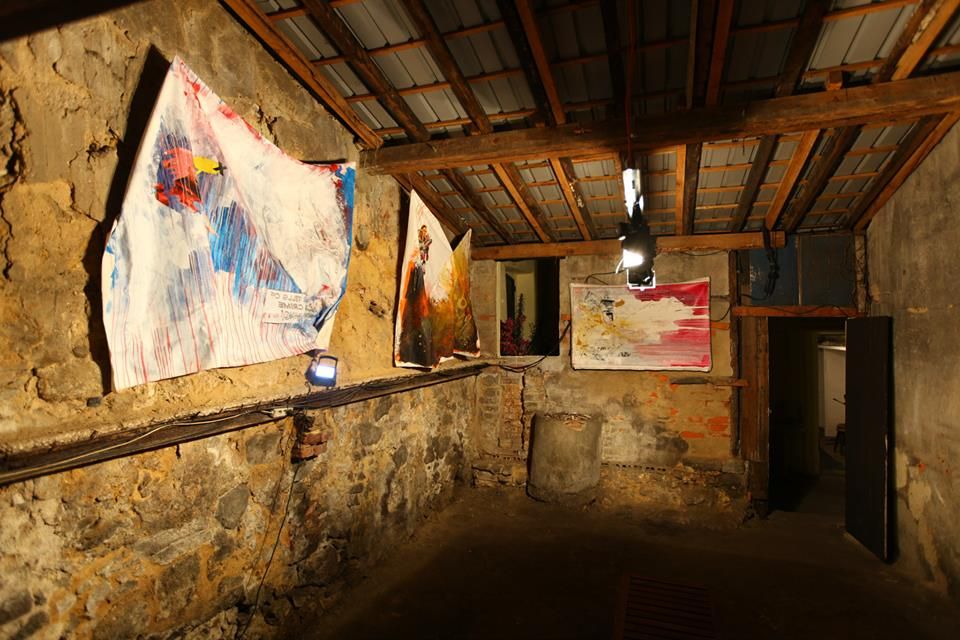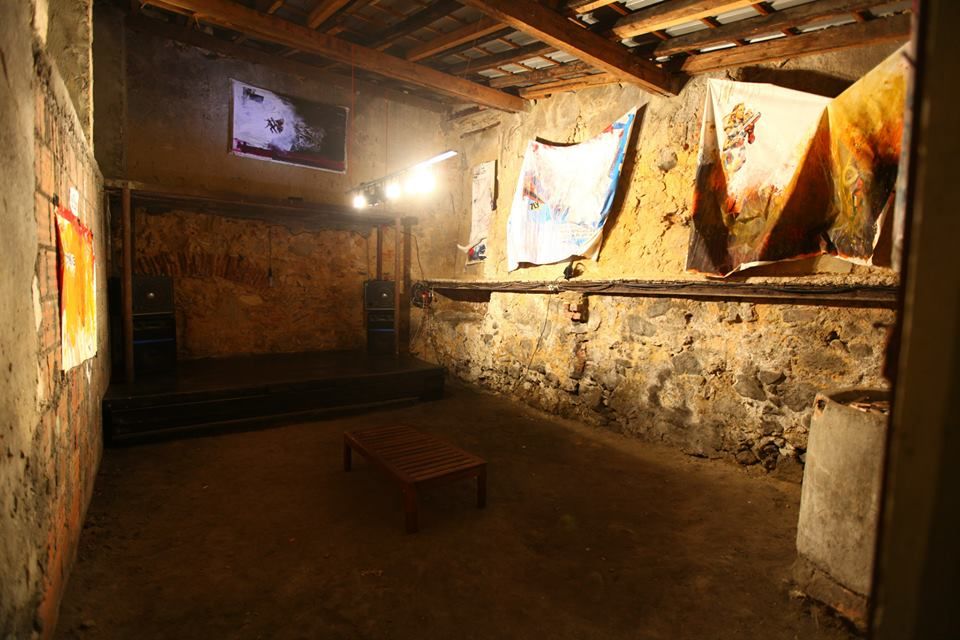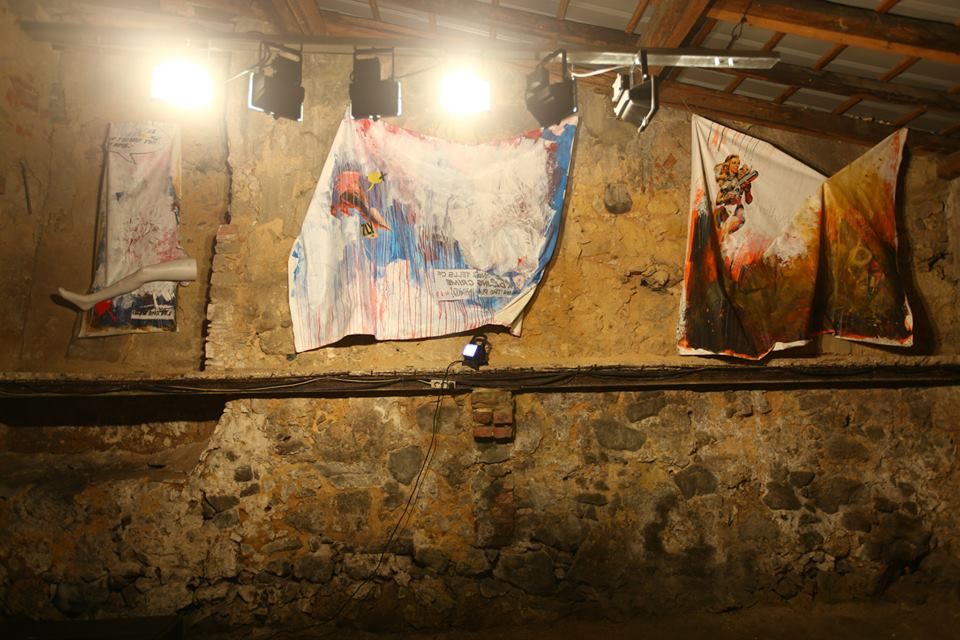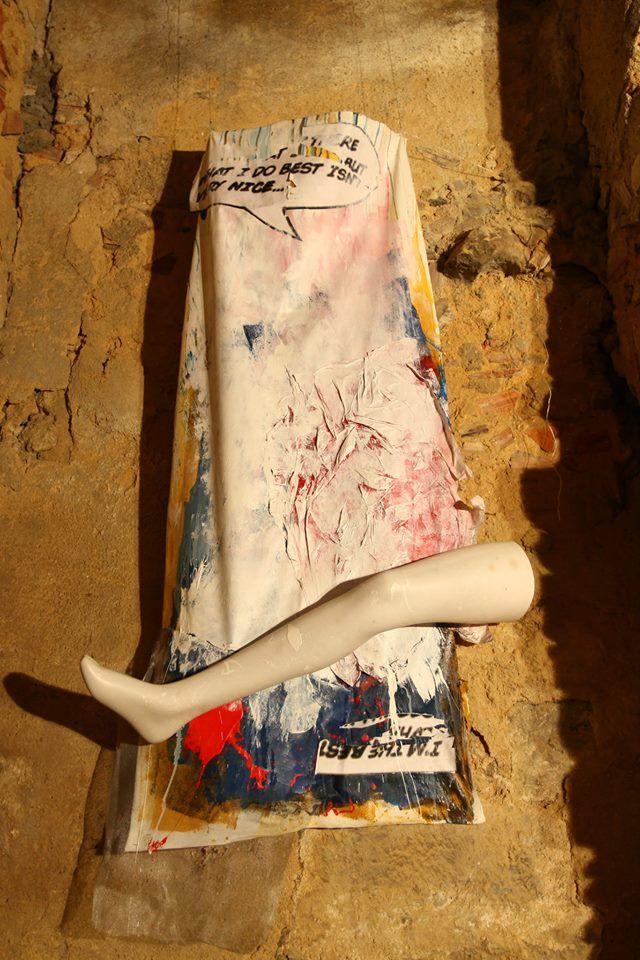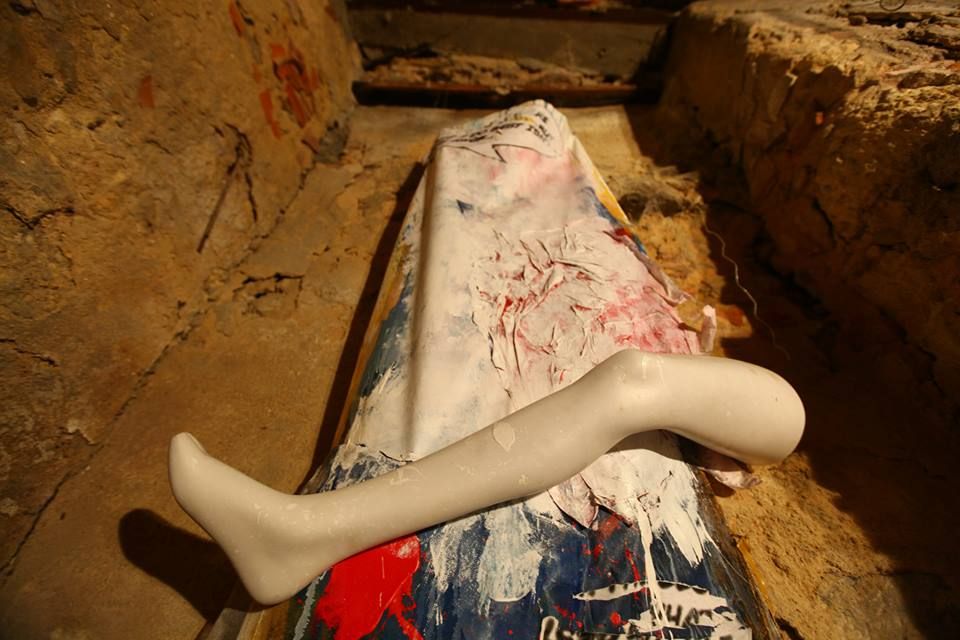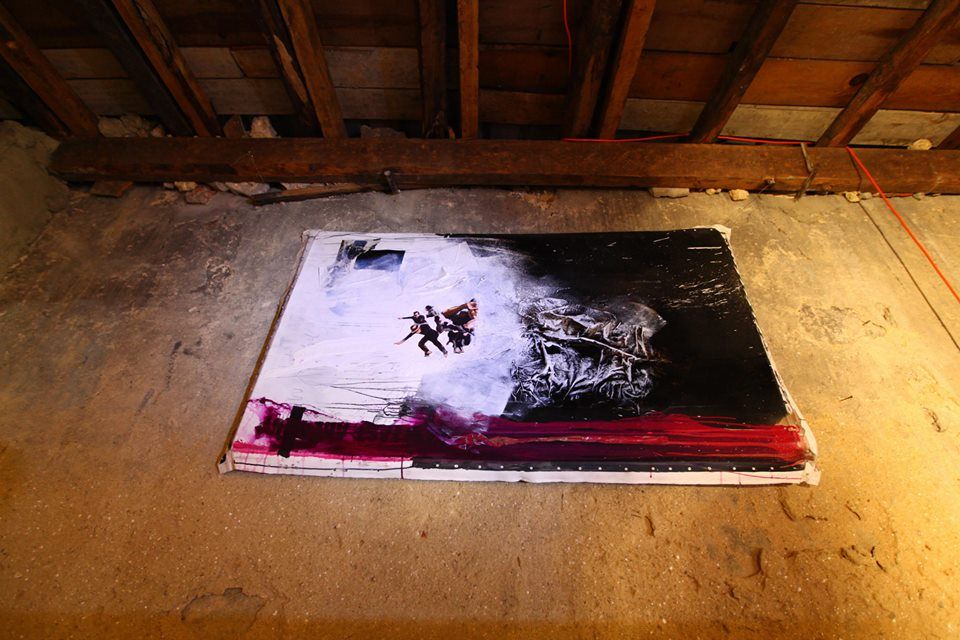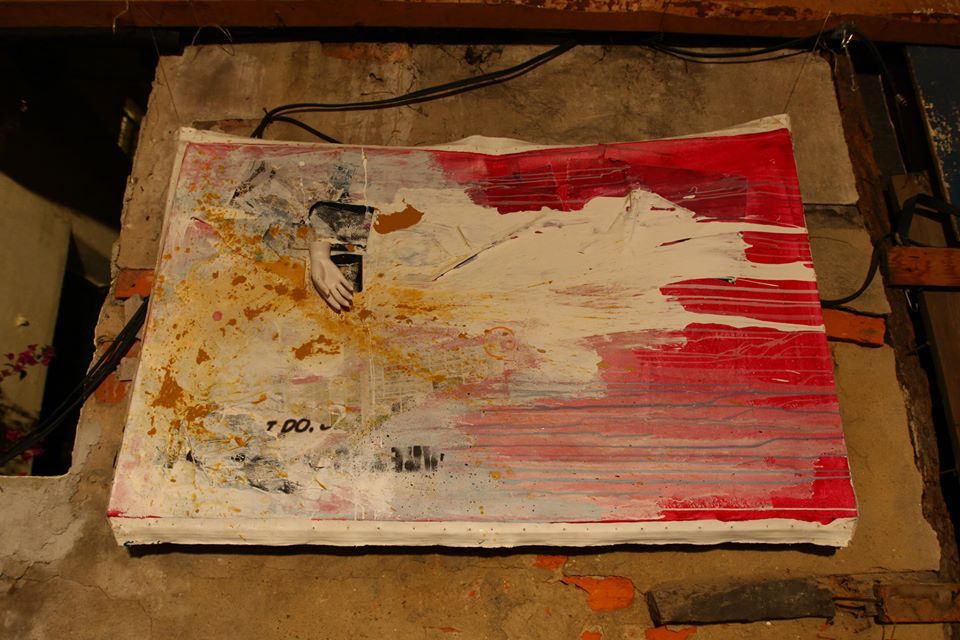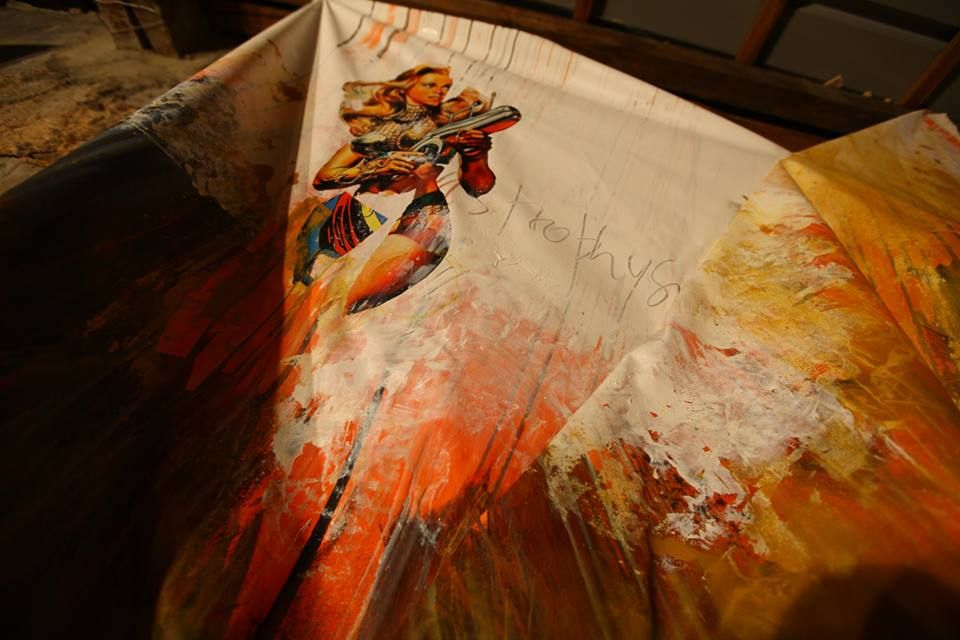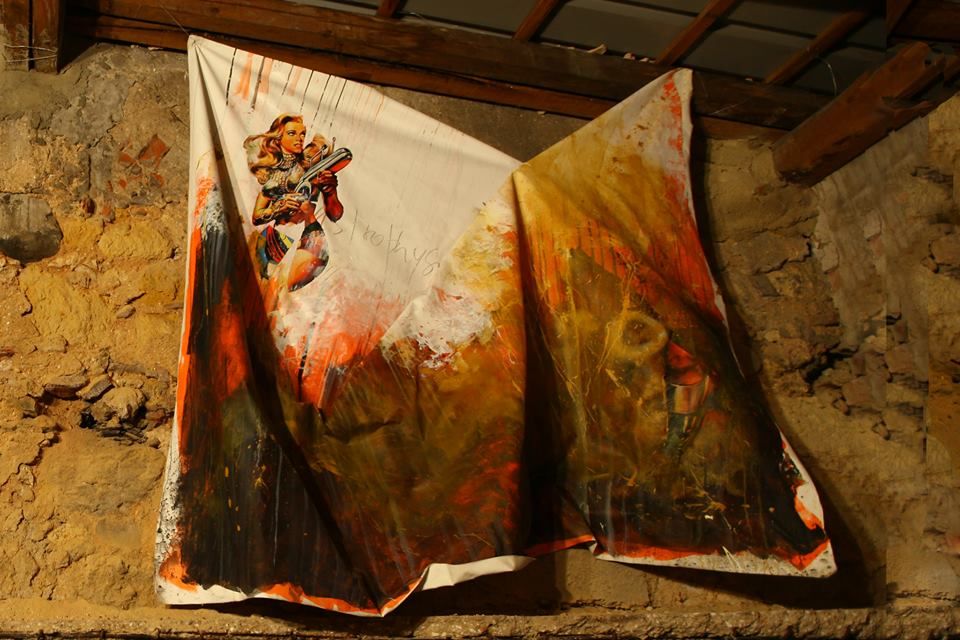 On the 11th of June at 7 pm Zaratan – Arte Contemporânea invites to the opening of And Murders and All, a solo exhibition by Sara Franco, which presents a group of 6 unreleased pictorial artworks with large dimensions, created specifically for Zaratan and finished in situ.
The art object has a structure similar to an onion: it doesn't have a heart or a center, peeling it of, will unveil the different layers that composes it.Like an onion, the paintings of Sara Franco consist of many different stratifications, both on a material as in a conceptual level. Technically we find a continuous overlapping of surfaces: acrylic coats, spray, glue alternate with layers of paper, plastic and other various materials. Thematically, the graphic universe of comic books - with superheroes, explosions, rockets and dialog balloons - appeals to the past experience of each viewer who has had a direct or indirect relationship with the idea of suburban massification and of marginality related to the contemporary society.
With And Murders and All the artist follows his exploration of the Pop imaginarium in a violent and dramatized key, but performs a transformation of his painting in a three-dimensional sense: the huge canvases are folded on themselves or under the weight of the materials that compose them.

During the opening, the artist invites Philipe K. Trick (aka Patricia Filipe) to present a mixed media performance.