SPAMM - 4BR3 4 tU4 M3NT3, D35con3c+4
19 Março a 16 Maio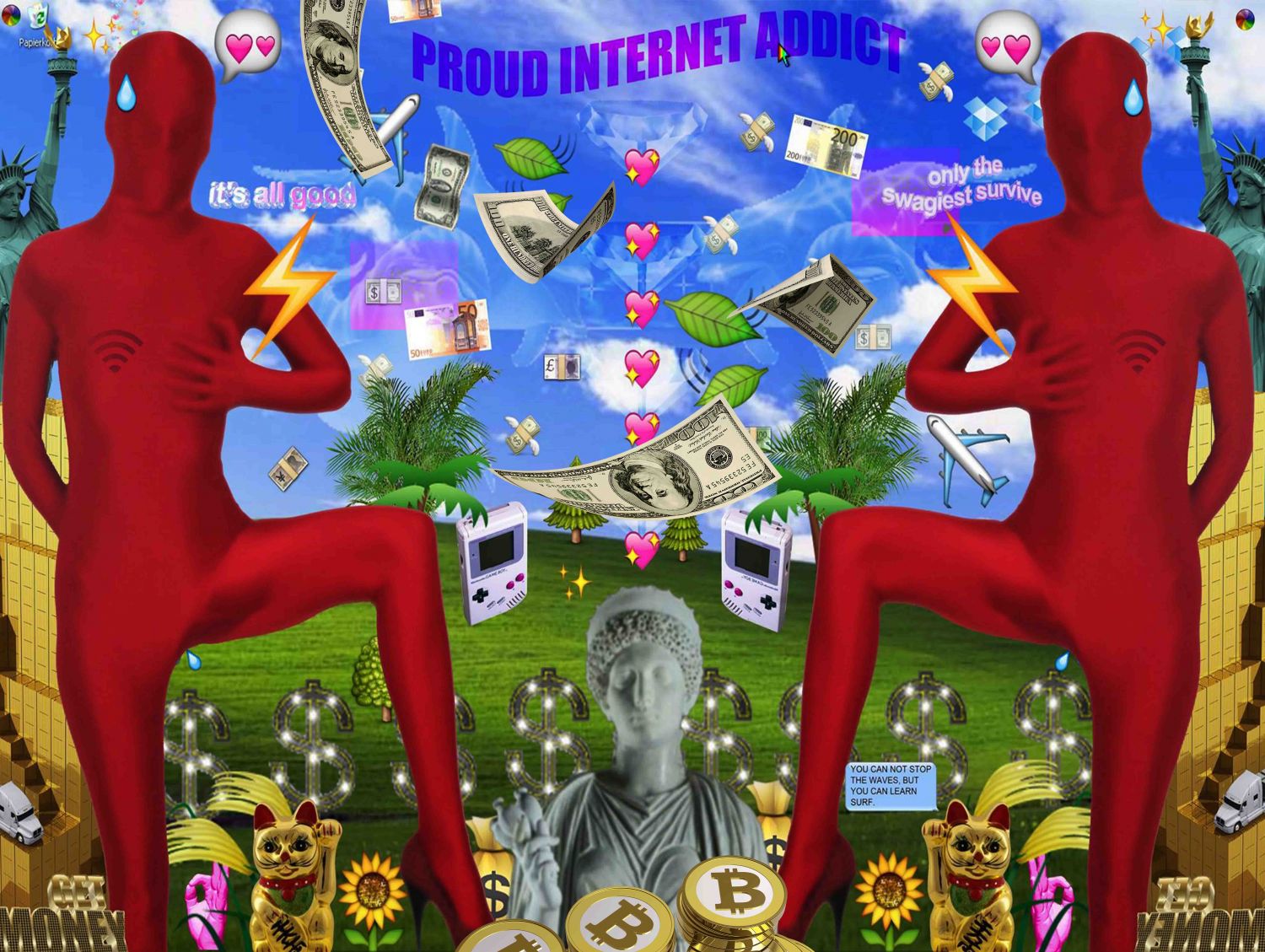 WATCH DIGITAL ART AND STAY SAFE AT HOME / Go with The Flow!
ARTISTS : Aaron Hayes, Adem Elahel, Agnam Yrrech, Alba Rocca, Alina Kashitsyna, Alix Desaubliaux, Andres Manniste, Antonio Roberts, Armin Copp, Ben-Grosser, Benjamin Gaulon, Billy Gruner, Christian Petersen, Claudia Hart, Claudia Maté, Dafna Ganani, Danial Nord, Dasha Ilina, David Kagan, Diane Coudray, Diego Ramos, Diogo De Tita, Don Miller, Doro Electrolo, Edward Kulemin, Elena Romenkova, Eleonora Quadri, Elle Thorkveld, Fabian Forban, Faith Holland, Filipe Matos, From David Legrand, Heather Lyon, Hernan Arambarri, Hernando Urrutia, Ian Heil, Jasper Elings, Jeremy Griffaud, Jeremy Rotsztain, Joacelio Batista, Jorge Sellés, Josefin Jonsson Pastelae, Joseph Nenci, Judith Van Den Berg, Kenneth Jeffrey, Laura Hyunjhee Kim, Loïc Sutter, Luis Carlos Rodríguez, Marcell Muranyi, Marina Glez Guerreiro, Mark Klink, Milad Forouzandeh, Milos Peskir, Nicole Rugiero, Oblinof Kohara, Oliver Haidutschek, Paul Hertz, Pedro Veneroso, Pierre Ajavon, Pitch Shifting, Potentiel, Raphaël Moreira Gonçalves, Saveme Oh, Susanne Layla Petersen, Systaime, Tudor Ciurescu, Xavier Leton, Xavier Madrid, Yohanna Ovalle, Yoshi Sodeoka, Zil&Zoy, Zves Konstantinos.

CURATORSHIP : Systaime and Zaratan
LIVE STREAM : 19 Março 2020 às 19h00
ONLINE : 20 Mar - 16 May 2020 | Thu-Sun, 16: 00–20: 00
ADDRESS : www.zaratan.pt
INFO : +351 965218382 | info@zaratan.pt
SUPPORT : República Portuguesa - Cultura / Direção-Geral das Artes
For the upcoming months we had planned to present "SPAMM - 4BR3 4 tU4 M3NT3, D35con3c+4", a digital collective exhibition curated by Zaratan in collaboration with Systaime (aka Michäel Borras).
Our initial proposal for this show was to physically present part of the collection of SPAMM the Super Modern Art Museum (http://spamm.fr), alternating with works selected by spontaneous application.
The timing for this project is certainly fortuitous: facing the current state of unnatural hibernation related to COVID-19, we can still present digital media and engage with the artistic community in the virtual realm.
Moving away from the physical installing, we elaborated new strategies, starting from questioning what makes an exhibition real. How can we transform and recreate a meaningful and genuine encounter among peoples and artistic creations within the current conditions?
Suddenly the exhibition started to take the shape of an artistic platform: a group of people engaging with the present, rather than a collection of aesthetics objects to be passively contemplated. Considering online culture as an avant-garde force in a collapsing era, for the upcoming 8 weeks we will keep making and spreading art - at home, and world wide simultaneously.
During the gallery opening hours [Thu-Sun, 4-8pm) there will be the transmission of a live stream of videos/animations/gifs, running on Zaratan's facebook page. This stream of digital creations combines artworks from SPAMM's archive with the works we receive through spontaneous application, and it will keep changing during the duration of the show with the addition of new artworks. Moreover, the project includes a dense program of live event presented in real time online: performances, vj sets, concerts, talks and other forms of virtual interaction which play with the infinite possibility of digital technologies.
These multiple live events allowed us to blur the sense of distance across geographical locations and to gather a complex community of local and international artists, all locked in their house by prescription.
Through this experience we hope to take advantage of digital media's ability to create ruptures with our previous relationship to time and space as well as to previous conceptions of the real and to larger metaphysical issues.
The Digital Art Revolution is Now ! Join Us !