Still Alive by NOA TAVORI
28 Agosto a 29 Agosto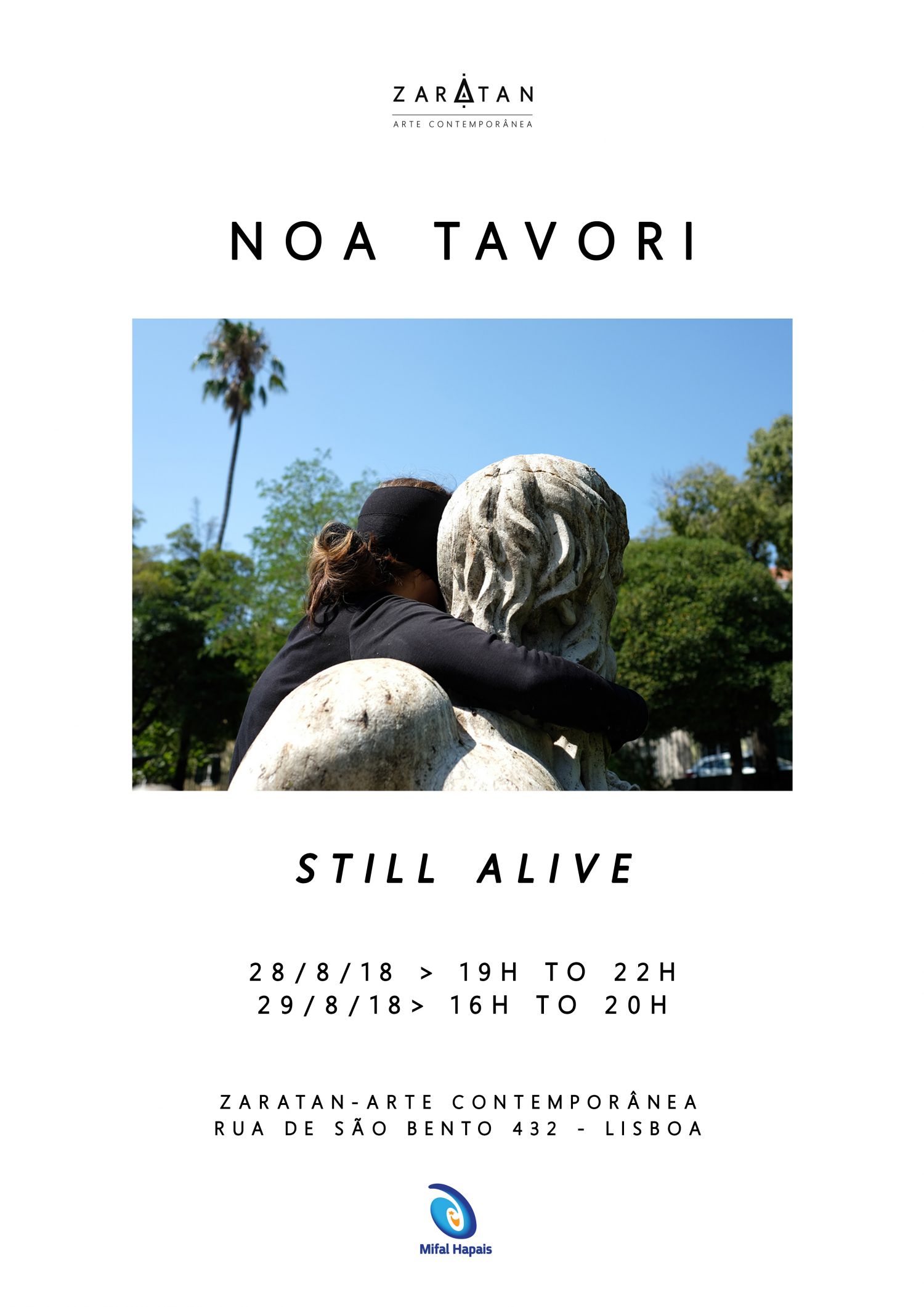 Zaratan AIR | Open Studio 

NOA TAVORI

Still Alive

OPENING | August 28 at 7pm
ON DISPLAY | August 29 from 4pm to 8pm
Zaratan- Arte Contemporânea is glad to announce the opening of
Still Alive
, a flash solo exhibition by Noa Tavori, artist-in-residency at Zaratan.
Although she works with several different media, Noa Tavori is primary a sculptor - whether this characteristic expresses itself through the material, or the subject.
At Zaratan she is presenting a project inspired by a commemorative statue titled "Mother and Son" (1951, Ein-Gev, Israel) by artist Chana Orloff, observng the traditional logic of the monument from a contemporary point of view.
Opposite to a static monument, the character created by Noa Tavori questions the meaning of commemoration, the representation of the femininine, and even art history itself. Her statue has vanished from its base and wanders through the gardens of Lisbon, encountering other monuments, and thus creating an uncomfortable balance between here and there, now and then. By linking the concrete encounter with material objects in urban space, this "performative monument" may negotiate that vexed boundary between historical presence and distance, between the work, the viewer and the world, in intricate and illuminating ways.
Alternating between sculptures, videos and photographies, Noa Tavori evinces the complex relationships between the innate material properties of symbols and their 'real world' meanings. oscillation between clinical literalism and abstraction.
The exhibition
Still Alive
of Noa Tavori was produced with the support of the Israel Lottery Council For Culture & Arts

NOA TAVORI
is a prominent Israeli artist working in a variaty of media. She completed her MFA at Haifa University, BFA from the Bezalel Academy of Art and Design, two years studying at Ha'Midrahsa, Beit Berl Collage of Art and holds a diploma in Press Technology Studies from Hadassah College in Jerusalem. Tavori has exhibited at various venues among which: The Haifa Museum of Art; Eretz Israel Museum; Janco Dada Museum, Ein-Hod; The Artist's Studio, Tel Aviv; Artist House Tel Aviv; Benyamini Contemporary Ceramics Center. Tavori has been awarded with The Grant from Special Projects in the Arts by Tel Aviv Municipality and The Yehoshua Rabinovich Foundation for the Arts (2017).