Zaratan AIR KATARÍNA KNEŽNÍKOVÁ | Open Studio
24 Agosto 2023 16h00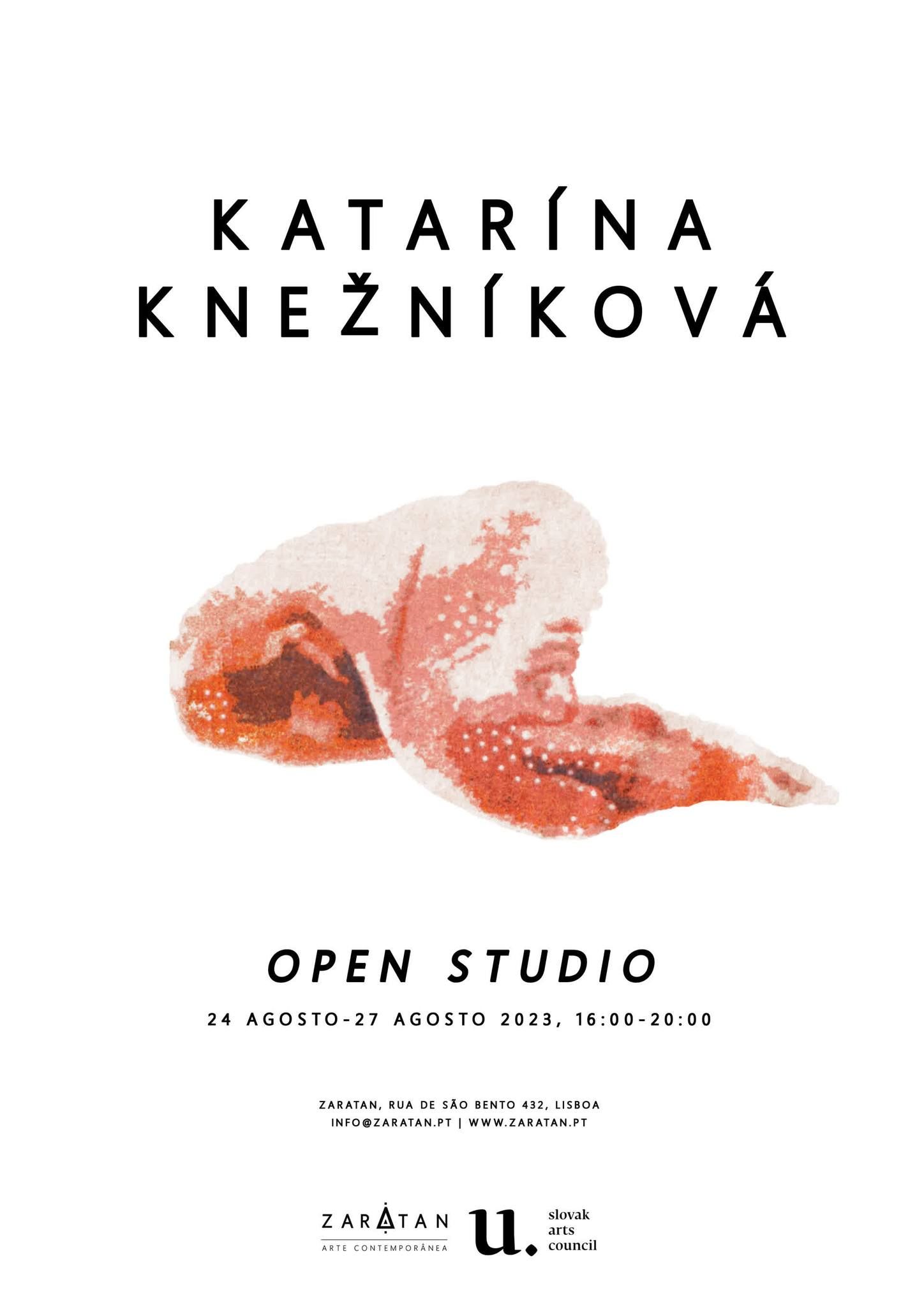 Zaratan AIR
KATARÍNA KNEŽNÍKOVÁ | Open Studio


EXHIBITION | 24th to 27th August 2023, 16:00 – 20:00
ARTIST TALK | 27th August 18:00
ENTRY | Free
INFO | residencies@zaratan.pt


On August 24-25-26-27, between 4 pm and 8 pm, the residencies' space will be open to the public for the Open Studio of the artist Katarína Knežníková, who will present the works produced during her one-month stay in Lisbon.
Katarína's approach to Open Studio is an insight into the raw creative process of a larger ongoing project- an interactive document consisting of little book objects - flipbooks - accompanied by paintings and notes on thoughts of what on earth is wellness, confidence and control, which are to be part of her first upcoming solo exhibition planned for September.
In the studio space you might also catch a glimpse of the design for an experimental (material-based) work of poster art, for the visual identity of the Bratislava-based A4 - Space for Contemporary Culture, that she is currently also working on.
For the event it will also be released a limited edition of a risograph print poster, produced in collaboration between the artist and Zaratan.


BIO: KATARÍNA KNEŽNÍKOVÁ is a printmaker, graphic artist and painter based in Bratislava, Slovakia. Her art practice oscillates between thematisation of everyday life and social deconstruction. It is a vault of profound micro-situations or mishaps captured within a collage of paintings, graphic prints, texts and videos. It varies between visual gestures and a sort of candid archive, based on contrasts, density and layering in effort to understand and disclosure topics like need for control, confidence cult, rejection of otherness, matter of escapisms or collectivity. In her so far short professional artist practice she co-created the visual concept of a book Bratislava's Modern Fountains (2021) focusing on a social aspect of fountains as an architecture element of wellbeing. Her focus on matter of water as a heterotopic space, plays a significant role in various social topics that she explores, as she published in an essay in Slovakia based cultural magazine Kapitál (November, 2022) in title "Being a lifeguard is not an artistic concept." She is currently in process of preparing her very first solo exhibition.
Her residency at Zaratan is supported by the Slovak Arts Council.
LINK: instagram: @ciiipan