SUN BAIYI | The Business of Serendipity
28 Janeiro 2023 18h00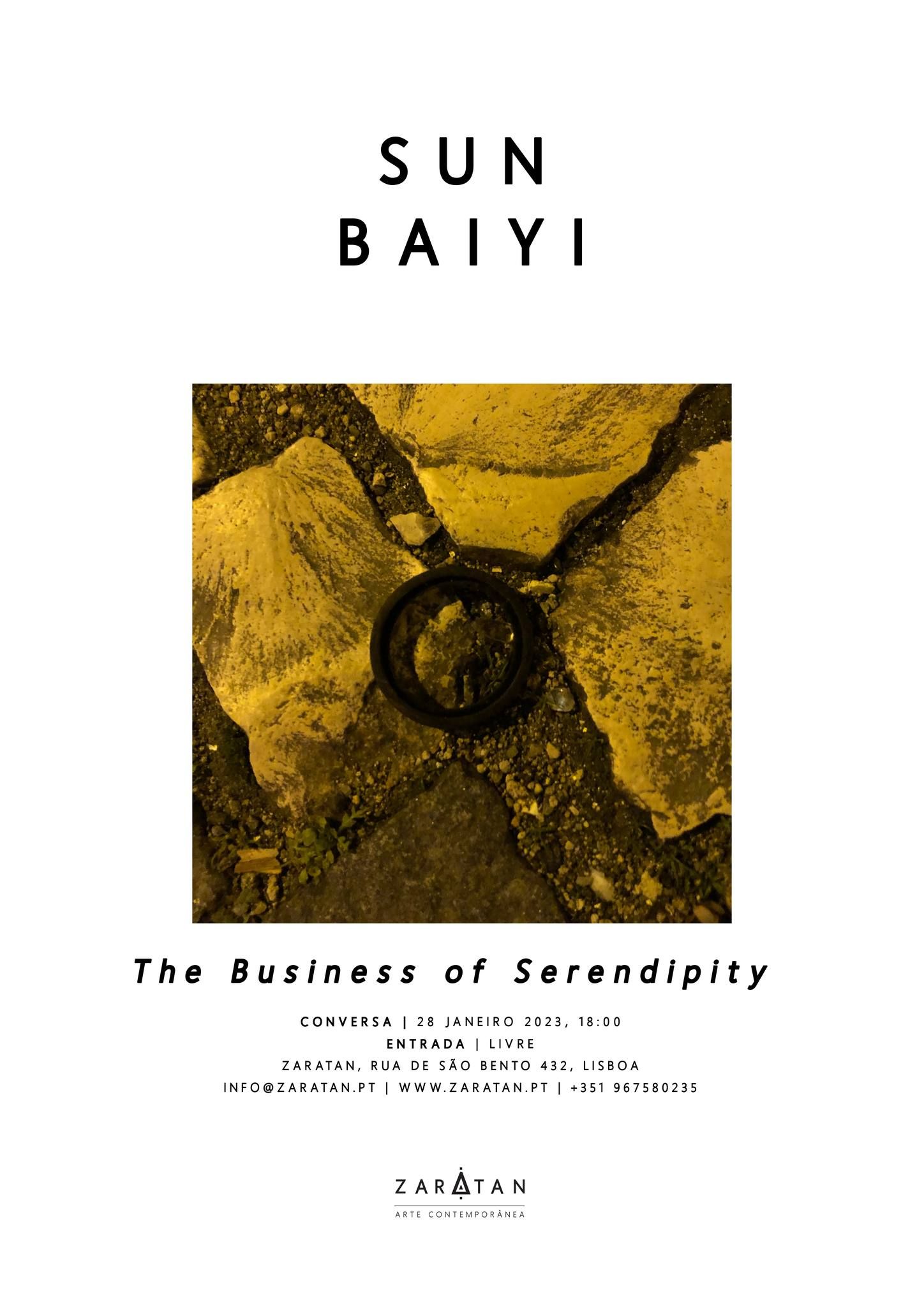 Zaratan AIR
SUN BAIYI | The Business of Serendipity


CONVERSATION | January 28, 18:00
ENTRY | Free
INFO | residencies@zaratan.pt


Zaratan is pleased to present "The Business of Serendipity", an encounter with Sun Baiyi, who will be sharing her multifaceted practice and experience as a cultural intermediary.


Her residency at Zaratan launches the next chapter of her research, which centres around the sociology and economy of art toward the implementation of a start-up business. SUN Baiyi arrived in Lisbon at the end of November 2022, with lots of ideas and some questions to be answered: what role does the cultural intermediary play in the necessary communications for artistic concepts and forms? What kind of services do contemporary artists need in the present?


Nearly 2 months later, she has had more than 10 studio visits and 20 meetings with the artists, curators and gallerists either from or based in Lisbon. Toward the end of her residency, she has engaged in distinctively different ways with several artists who are now 'participating' in her ongoing, experimental pilot run of her business of 'management services for arts and culture' - with some prospect of future collaboration. She feels that serendipity has guided her through this incredibly rewarding journey, hence the title.


BIO: SUN BAIYI is an independent researcher who facilitates the production, dissemination, cultivation and appreciation of arts & culture (in the broadest sense of the word). She has trouble finding a snappy-sounding label to capsule what she does and wants to explore, but she has been working as a cultural intermediary in various roles, including but not limited to: interpreter; translator; literary events manager; workshop leader, and copywriter for interlingual and intercultural correspondence. During her residency, she is looking to build on her record of cultural facilitation by "match-making" artists, performers, producers, promoters and audiences in Lisbon, to create a nexus of highly personalised working partnerships with people working in the arts and culture ecosystem. Baiyi is also interested in making art more accessible to those who find themselves intimidated by the idea and are consequently denied the opportunity to experience art. She wishes to explore the potential democratising power of commerce, and believes that it is possible to make "owning art" (and the idea of it, too) less of a privilege.