"Our Slice of Time" /// finissage
30 Outubro 2022 16h00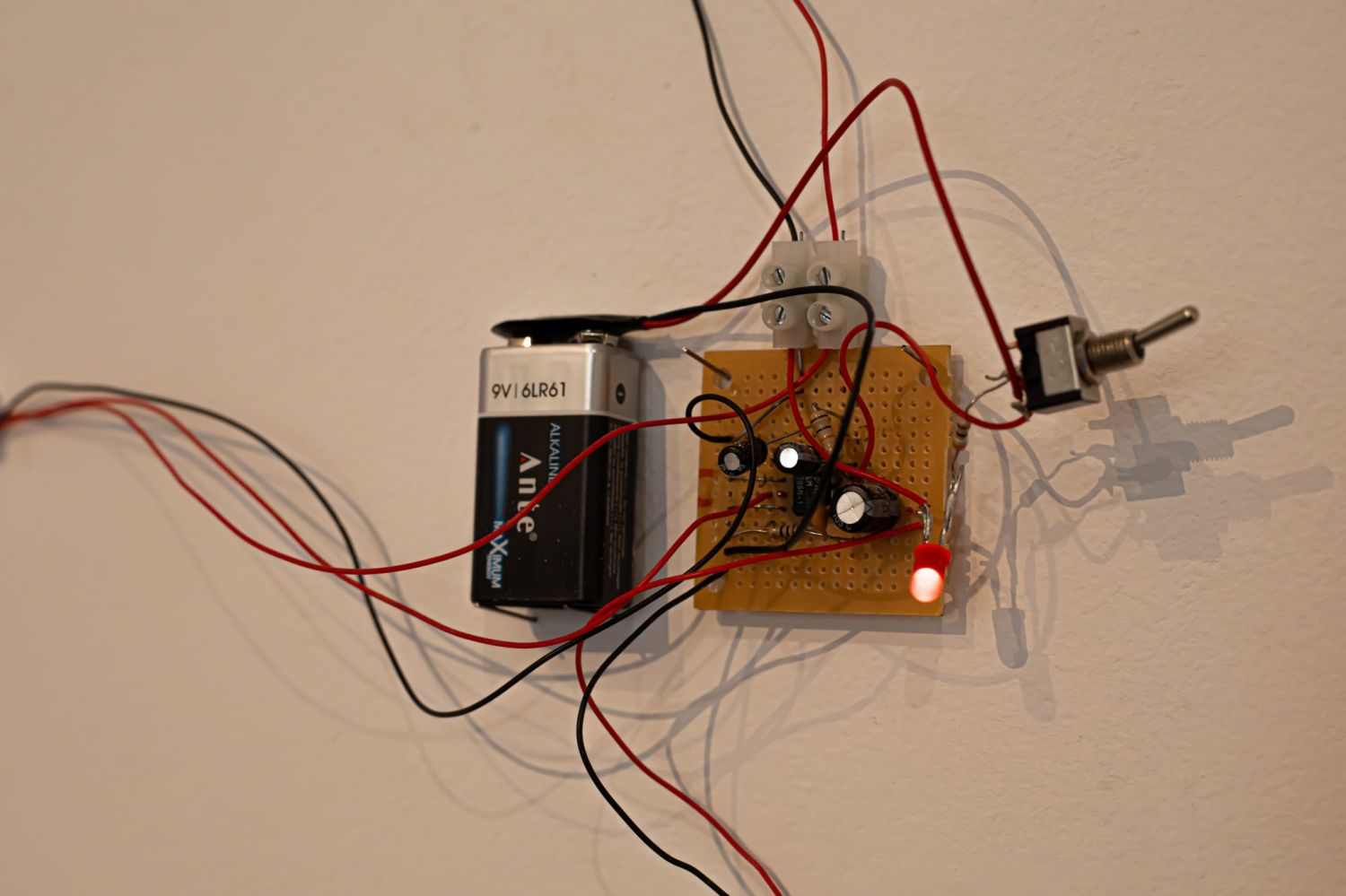 EM OBRAS / IN PROGRESS | Experimental Laboratory
"Our Slice of Time"


OPEN | 20-30 October 2022, Thu-Sun 16:00 - 20:00
SUPPORT | Câmara Municipal de Lisboa and República Portuguesa - Cultura / Direção-Geral das Artes.
INFO |
www.zaratan.pt
ou info@zaratan.pt
ENTY | Free
"Our Slice of Time" is the final exhibition of the experimental laboratory EM OBRAS, which occurred during 13 days at Zaratan, and counted with the participation of ALEXIA ALEXANDROPOULOU, ANTONIO COLOMBINI, DOROTTYA ÁCS, ELZBIETA ROZANOVAITE, FRANCISCO DE MENEZES, LIOR ESHEL

Detached from traditional teaching methods, the laboratory emphasized practice, improvisation, debate and collaboration. Discussion of artworks, its formal qualities, its environment, the meaning it creates, the work of the artist and the viewer – all these have educational features and are examples of Zaratan's curatorial approach. The aim is not just to organize the exchange of knowledge, but first of all, to create discursive spaces: an open context for the existence of contemporary artistic practice.
The lab has been structures in 5 main different activities, organized by each one of the artist-trainers, but it had also been punctuated by an intense dialogue about individual practices and collective work.
The title of the exhibition, "Our Slice of Time", highlights the key point on which the project is based, namely the collaborative relationship between all those involved: a community in transformation, which escapes the practices of identification and generates a relational map that moves up in space and time.
Ultimately the gallery space of Zaratan became a space for the participants to share with the public a glimpse of the work developed during the workshop, where the physical space is filled with interdisciplinary thoughts and transversal actions.

The lab has been made possible by the support of Câmara Municipal de Lisboa and República Portuguesa - Cultura / Direção-Geral das Artes.
BIOGRAPHIES:
ALEXIA ALEXANDROPOULOU is a curator and cultural producer based between Athens and Lisbon. Her main interests revolve around the intersection of art and social relations and the impact they bring on our environment. She has curated and carried out projects that examine current sociocultural conditions, acting as points for dialogue and understanding. She is a member of the curatorial collective Mais Uno +1 and they currently cocurate a series of projects in different spaces around Lisbon. In parallel, she is pursuing a postgraduate program in Commissioning and Curating Contemporary Public Art at HDK-Valand Academy of Art and Design at the University of Gothenburg in Sweden.


ANTONIO COLOMBINI is originally Italian, Portuguese by adoption since 2014 and passionate about music, cinema and photography. He has a dark electronic project, SONOPLASTA, as such, in 2019 decides to call his photographic alter ego FOTOPLASTA, focusing on portraiture and concerts. He loves to shape sound and light for they are the waves that vibrate around us.
In 2020 publishes his first photobook A FABRIC CAUGHT IN THE ACT inspired by the imagery of the band VELVET KILLS. In 2021 takes part in the collective exhibitions "HABITAT" at Atelier de Lisboa and "VELVET KILLS VISIONS" at Little Chelsea Experience.


DOROTTYA ÁCS is a Budapest based cultural manager and music producer currently working in Lisbon as part of the Maisuno +1 curatorial collective.
She studied Sociology and cultural studies (2015-2020) and Arts and Cultural Management (2021-2022). Her interest of work collects from the synthesis of art fields / performing arts, cultural production and capitalism. She develops musical works from popular music production to experimental sound designs, with a focus on collaborative audiovisual projects.


ELZBIETA ROZANOVAITE (b. 1997, Vilnius) is a Lithuanian Visual artist, illustrator and a designer, currently based in Lisbon. After finishing Bachelors of Fine Arts in Vilnius, she has been involved in multiple art organizations across Lithuania, Latvia, Germany, Portugal. In 2021, a book she collaborated on "With the Ambassador Jurgis Baltrušaitis, a Book for Notes and Thoughts" won two national design awards in Lithuania. Since 2019 she exhibits regularly. The latest group show "Saudade" was opened in Energy and Technology Museum in Vilnius (October 2022).


FRANCISCO DE MENEZES (1993) is based in Lisbon where he lives and works. He holds a degree in sculpture for FBAUL and has integrated the Maumaus ISP. His body of work circulates between simulacra, dissonance, the object-subject experience and for that he uses a set of different media like drawing, sculpture and photography.
LIOR ESHEL is an Israeli artist currently based in Lisbon. She holds a bachelor degree in fine arts and art education from 'HaMidrasha' faculty of fine arts, Israel. In her artistic practice she works with different mediums and assembles installations. Her works are inspired by her current surroundings, as well as from her memories of childhood sceneries. Her artistic practice explores the relations and mutuality between the familiar and the strange, and the uncanny way the both can function together.


ARTISTIC AND TECHNICAL TEAM:
ARTISTIC DIRECTION AND CURATORSHIP: Gemma Noris, José Chaves
ARTISTS/TRAINERS: João Fonte Santa, Isobel Atacus, Nuno Direitinho, Susana Borges, Daniel Antunes Pinheiro.
PARTICIPANT ARTISTS: Alexia Alexandropoulou, Antonio Colombini, Dorottya Ács, Elzbieta Rozanovaite, Francisco De Menezes, Lior Eshel
TECHNICAL ASSISTANCE: Felix Vong
PHOTOGRAPHIC DOCUMENTATION: Nuno Martins
GRAPHIC DESIGN: Joana Souza
SUPPORT: Câmara Municipal de Lisboa | República Portuguesa – Cultura / Direção-Geral das Artes