JOSEPH HAAG | "shards"
9 Junho 2022 16h00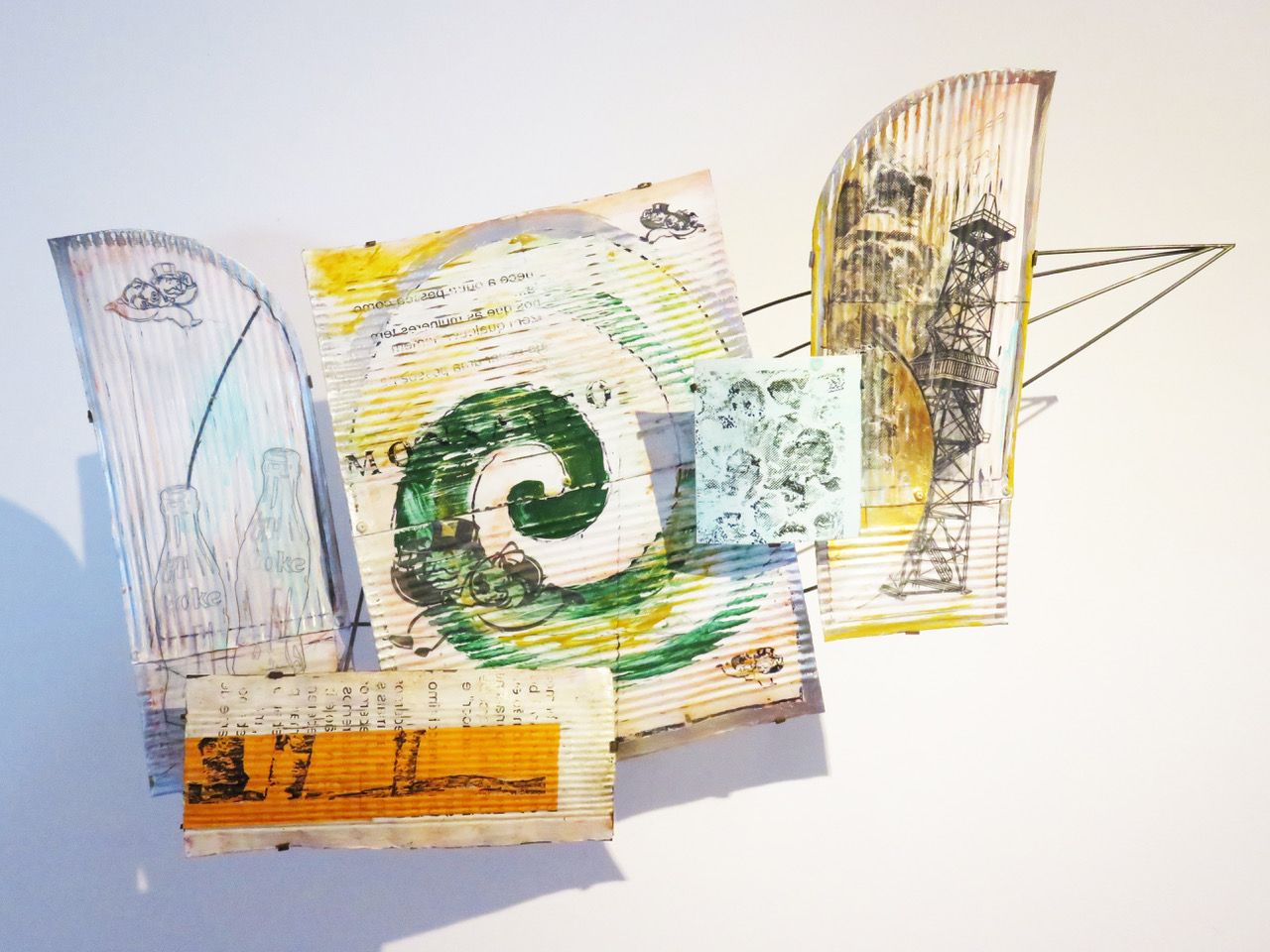 Zaratan AIR | Open Studio
JOSEPH HAAG | "shards"


OPEN | 7-25 June 2022, Thu-Sun 16:00-20:00
ENTRY | Free
+ INFO | info@zaratan.pt
SUPPORT | República Portuguesa – Cultura / Direção-Geral das Artes


We are glad to present "shards", a a work in progress exhibition by Joseph Haag, artist in residency at Zaratan.
While in Lisbon he has been collecting cans as raw material to create a new series of sculptural metal installations. The cans are repurposed and reshaped to allow a surface for his imaging and painting/mark making, then suspended on metal composite pieces that interconnect with the use of supporting rods. These objects are not fixed to the wall in the traditional sense but are projecting out from the walls, floating in the air.


This technique of mounting the pieces turns the action of installing the work into a transformative process: each time an artwork is mounted on a different surface it gains a slightly new configuration in a site-specific approach.


In order to create an interrelationship between the artworks and the surrounding space, Joseph Hagg will continue to work in situ after the opening of the exhibition, adding new artworks – new shards - and modifying the set up during a period of three weeks.
This performative action reflects on the adaptability of the artist to a new environment, but it also comes as a metaphor of endurance: a subtle reflection on the insanity of mass consumption and climate change.
BIO: JOSEPH HAAG lives in British Columbia (Canada) where he has maintained a studio throughout his life and continues to develop his art practice. He exhibit regularly in Canada and abroad since the mid 80s. His metal mobile sculptures appear as antiquated hand crafted iconic objects. Since the early 1990's his work has had a strong political component. In his previous pieces he referenced war machinery coupled with the banal images of gross consumerism. Now he is compelled to reference the next level of our human plight. That is, the extreme environmental devastation brought on by the unending wars and non-ending consumerism that is driven by global corporate greed. Environmental extremes are being experienced both here in Portugal as well as in Canada. Impending water devastation and the contrasting destruction of fire/heat are our planet's more recent and no less urgent issues.