"PANACEA'S TOUNGUE" Screening and talk with the artist duo LealVeileby
20 Maio 2022 18h00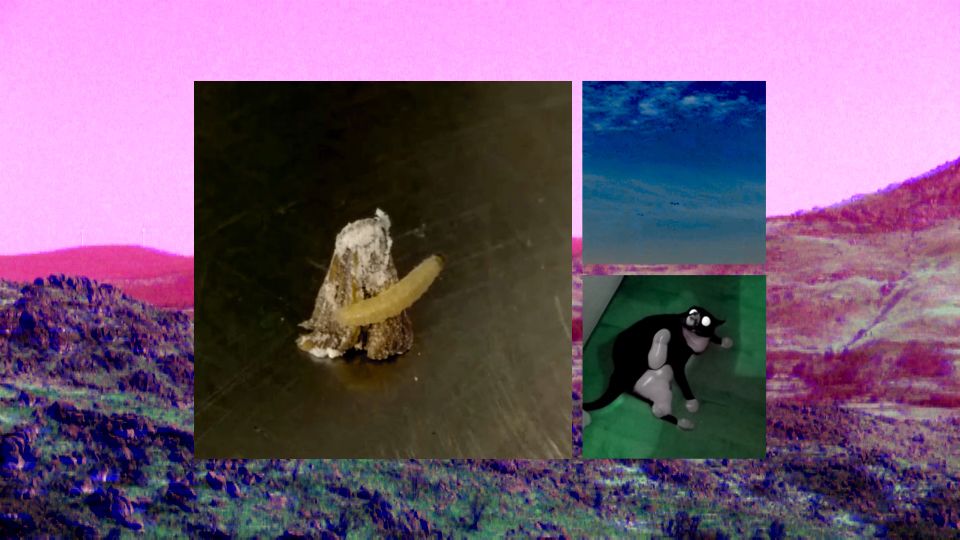 "PANACEA'S TOUNGUE" Screening and talk with the artist duo LealVeileby


SCHEDULE | 20 May 2022, 18:00
ENTRY | Free
INFO | info@zaratan.pt | +352 967580235 |
www.zaratan.pt
SUPPORT | República Portuguesa – Cultura / Direção-Geral das Artes & Swedish Arts Grants Committee.
In the context of their residency at Zaratan, the artist duo LealVeileby presents the work "Panacea's Tongue" (duration: 20:23), a visual montage where science and fiction are as much in conflict with one another as they are an entangled and inseparable part of the human narrative. What is Panacea? In a soothing manner her voice comes to us from the 22nd Century. The voice of an artificial intelligence, and reincarnation of the goddess of universal healing from Greek mythology, speaks to us about the advancements and limitations of human civilization. The voice weaves the story of a potential future where Photosthene – a material solely made out of light – opens up unimaginable possibilities and unforeseen implications. Spanning both past and future, Panacea's Tongue is a visual montage spanning both past and futurewhere science and fiction are as much in conflict with one another as they are an entangled and inseparable part of the human narrative.


PRODUCTION CREDITS: Panacea's Tongue HD digital video, 20:23 English (with Portuguese subtitles) 2021 Voice: Marina Burke Camera, editing, text, sound design: LealVeileby Sound mix: Jakob Erlandsson Sound studio: Mediaverkstaden

BIOGRAPHY: LealVeileby, consisting of the artist couple António Leal (1976, Lisbon, PT) and Jesper Veileby (1985, Karlstad, SE), is a Portuguese-Swedish duo living and working in Malmö, Sweden. Working together since 2011 they have been developing a body of work that is characterized by everyday life, scientific speculation and magic. Their practice is idea-based and driven primarily by intuition. With a focus on video, they also work with a variety of media such as sound, installation, objects, text and online projects. They are interested in the history of scientific ideas and its close connection to mysticism through the ages and up to today, the relationship of our time to the digital and how it shapes many of today's reality systems, as well as the more speculative and phantasmagoric elements of humankind's possible future. It is not uncommon that they incorporate self biographical elements in their work, such as taking inspiration from António's previous education and experience of working in the pharmaceutical field. They have had Solo shows in both Sweden (Skånes konstförening 2021, 2018) and Portugal (Espaço Campanhã 2018, 2013). They have been shown at several video-art festivals and group shows in Portugal, Sweden, Spain, Brazil and Denmark. They received two-year working grants from the Swedish Arts Grants Committee (2021, 2020), the prizes Aase & Richard Björklunds Fond from Malmö Art Museum (2019) and Sven and Ellida Hjort's Exhibition Grant from Skånes Konstförening (2018). In 2017 they were the winners of Fuso - Video Art Festival and their work is represented at the MAAT Museum in Lisbon.