MOTHS DRINK THE TEARS OF SLEEPING BIRDS #8 | Alex McNamee & Gonçalo Sena
17 Março 2022 18h00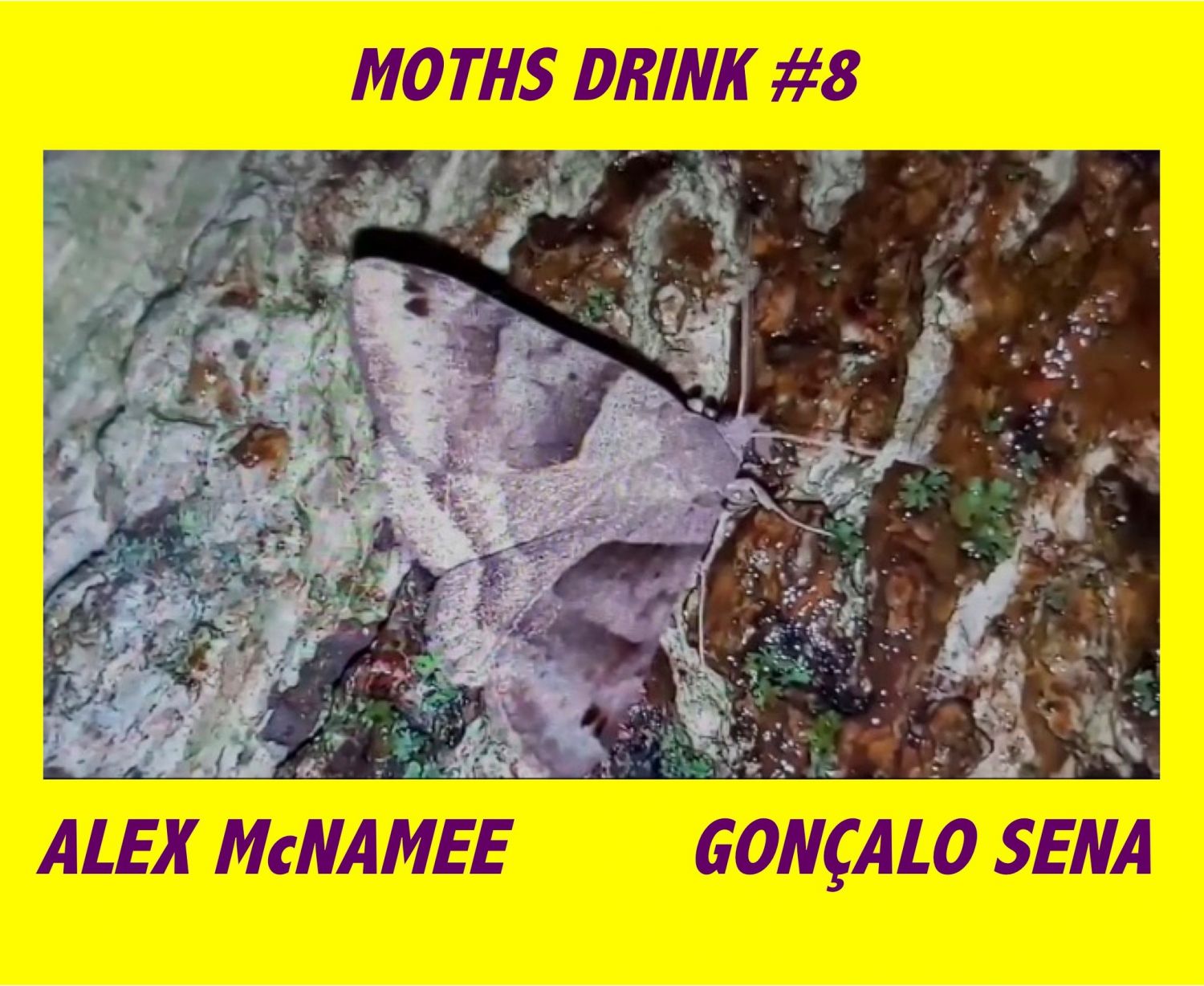 MOTHS DRINK THE TEARS OF SLEEPING BIRDS #8 | Alex McNamee & Gonçalo Sena


WHEN | 17 March 18:00
ENTRY | 3,5€ [monthly member fee]


Moths drink the tears of sleeping birds is a scientific statement and proposition of intent. It forms the starting point for a cycle that explores itinerancy as a mode of practice, an experiment that can be both subtle and fierce. For each edition of the cycle, materials are selected for a screening, into which two artists are invited to intervene using sound, image, installation, performance... How these interventions play out cannot be foreseen. Still, as the moth that hovers for an instant over the bird, everything subsequently disappears, moments of cross-contamination that vanish without trace.


For the eighth edition artists Alex McNamee (UK/CA) and Gonçalo Sena (PT) employ a sculptural language as scientific experiment, re-staging a former work to imagine something new. Together the artists create an object that is simultaneously a video screen and moth sheet. During the screening, the interaction between the light from the projection, nectar applied to the screen and a cup of scummy rainwater resting nearby attracts moths to settle and, hopefully, land, an experiment that is highly dependant on chance, the right weather conditions, a certain stillness of the audience…
Curated by: Isobel Atacus
Invited Artists: Alex McNamee and Gonçalo Sena
Support: República Portuguesa – Cultura / Direção-Geral das Artes
BIOS:
ALEX MCNAMEE @ al___mac (b. 1990) is a British/Canadian artist who lives in Kent UK. She received a BA from The Slade School of Fine Art, London, graduating with a first-class degree in 2013 and was selected for the 2014 edition of Bloomberg New Contemporaries. She was shortlisted for the Nigel Greenwood Prize in 2018, and has been an artist in residence at Antony Gormley's High House Residency (UK, 2017), Fljotstunga Artistic Residency (Iceland, 2015) as well as Tacita Dean's Research Laboratory, Fondazione Antonio Ratti, (Italy, 2014).
Alex's work has been exhibited internationally, including a permanent installation at Kunstverein Langenhagen, Casa da Dona Gisele in Brazil, the Royal Scottish Academy in Edinburgh, OUTPOST Gallery in Norwich and SPARK, New York.
She has a small circular pond at the end of her garden and looks after frogs and leeches.
GONÇALO SENA (1984) lives and works in Lisbon. Sena is graduated by FBAUL, Lisbon (2007), and received his MFA diploma at the DAI, Arnhem (2011) with a studies grant by Calouste Gulbenkian Foundation. He participated in artist residencies such as Le Pavillon – Palais de Tokyo, Paris (2012-13), Fondazione Antonio Ratti, Como (2014), Skowhegan, Maine, USA (2015), CCA Andraxt, Maiorca (2018), and Blank100, São Teotónio (2021). Sena was nominated for the EDP New Artists Prize, Lisbon (2009), the Berlin Art Prize, Berlin (2015), and received the Premio Apertura Comunidad de Madrid, 2021. Sena shows regularly since 2007 in institutions, galleries and artist-run spaces, such as CA2M, Madrid (2022), Oldenburger Kunstverein (2021), Galería Heinrich Ehrhardt, Madrid (2021, 2015), +DEDE, Berlin (2020), Alta, Malmö (2020), Fundació Santander, Madrid (2019), Kewenig, Berlin (2019), Casa da Cerca, Almada (2019), Galeria Quadrado Azul, Lisbon (2019, 2017) and Porto (2018), Galeria Zé dos Bois, Lisbon (2019), Porcino – ChertLüdde, Berlin (2018), MAAT, Lisbon (2016), A Certain Lack of Coherence, Porto (2014), Palais de Tokyo, Paris (2013), among others. In parallel to his artistic practice, Sena is also co-founder, co-editor and designer of the publishing collective ATLAS Projectos (ongoing since 2008), a platform for experimentation and collaboration with authors and writers.