ARTIST TALK | Hannah Witner + Steven Sumner
27 Agosto 2020 18h00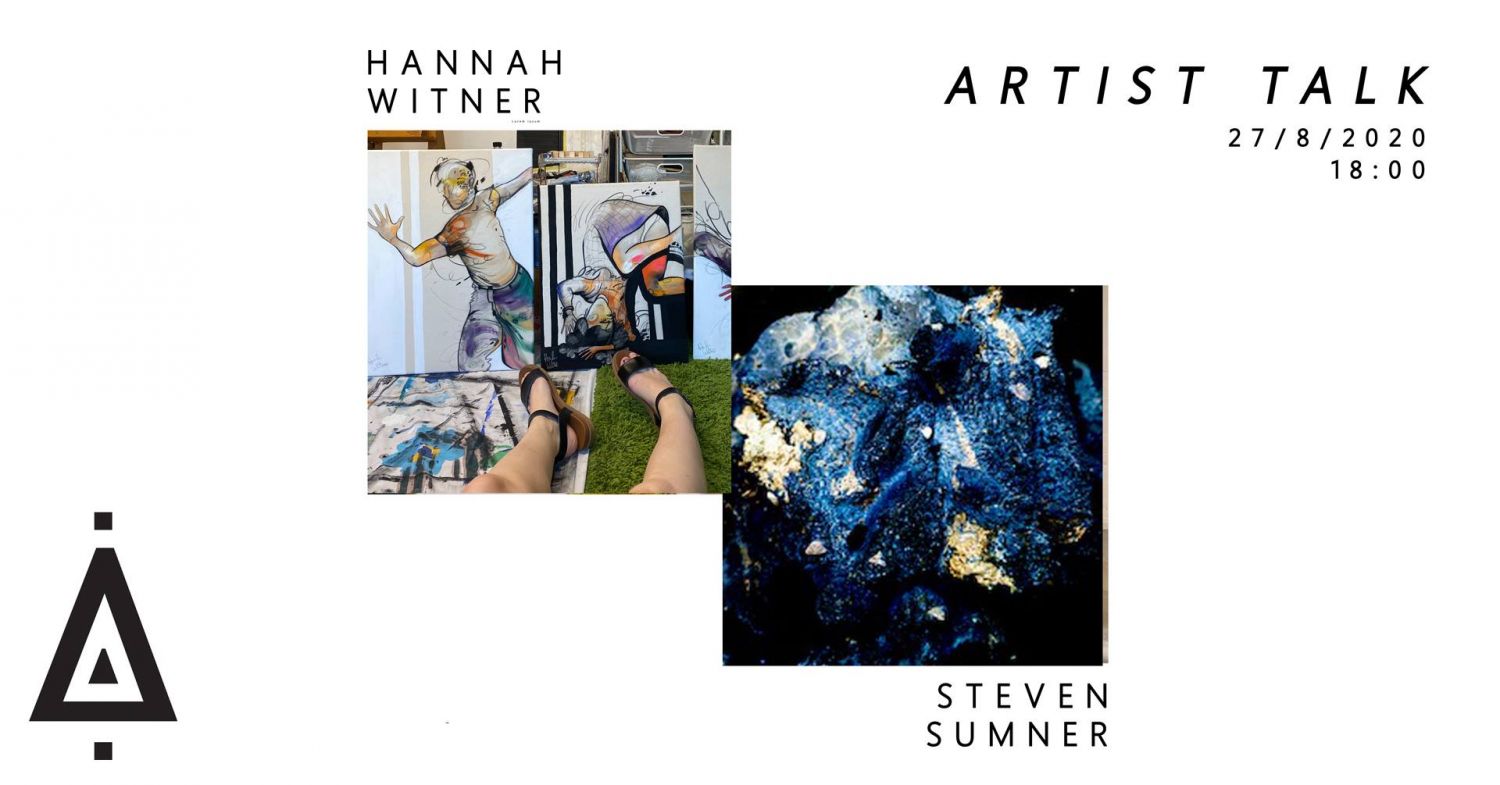 Zaratan AIR presents:ARTISTS TALK | Hannah Witner + Steven SumnerAugust 27 at 6pm | Free Entry*
The Artist Talks offer the community a chance to meet the artists-in-residence at Zaratan and to gain insight into the creative process.
On August 27, at 6PM, Hannah Witner(US) and Steven Sumner (UK/FR) will introduce briefly their artistic practices and will give us an insight into the artworks on display in the gallery space.
>>>STEVEN SUMNER is a british artist, living and working in the South of France. He obtained a Honours Degree in Contemporary Art at the Huddersfield University (UK) in 2014. Previous to assume himself as an art creator, he has been working during 37 years in the development of automation systems for industry. This extend experience in engeneering influences his artistic practice in a very unpredictable way. He approches the artistic media freely but wth pragmatism, starting from whatever material he feels necessary to engage with to represent his investigations: from lasers and computer systems to oil on canvas and clay sculptural works. His artwork reflects on existence and how, from energy and molecular fundamentals (particle physics), life and consciousness affords artistic and scientific enquiry.
>>> HANNAH WITNER is an interdisciplinary designer & visual artist based in NYC.
She is originally from Charlotte, NC, and she earned a BFA in Integrated Design from Parsons School for Design in 2018.Her work spans from colorful, surrealist, and psychological oil paintings, whimsical drawings, and experimental design. Hannah is a multidisciplinary artist: at the heart of her work lies a passion for uncovering the hidden potential of materials, psychological processes, and the human condition, which she undertakes in a spirit of curiosity and experimentation. Her artwork is filled with figurative irreverence, biomorphism, tableaus of existential dilemmas as a measure of the contemporary human condition, revealing aspects of the self through the perspective of femininity, layers of the psyche, and interpersonal interactions.
Hannah is represented by PIAPH Gallery in New York City. She has exhibited across NYC, as well as private collections and commissions. She has been a studio resident at The Bowery Collective and C-3 Lab, and in 2020 will participate in merit residencies at the Vermont Studio Center,NES Artist Residency, and D'Clinic Studios.
SUPPORT: República Portuguesa – Cultura / Direção-Geral das Artes
[*In the context of the Covid-19 pandemic, the conversation takes place outdoors in the Zaratan courtyard, with mandatory use of a mask and limited seating, in compliance with hygiene and safety standards.]