Artists Talk | Nina Milanovsky & Beatriz Acevedo
24 Novembro 2019 18h00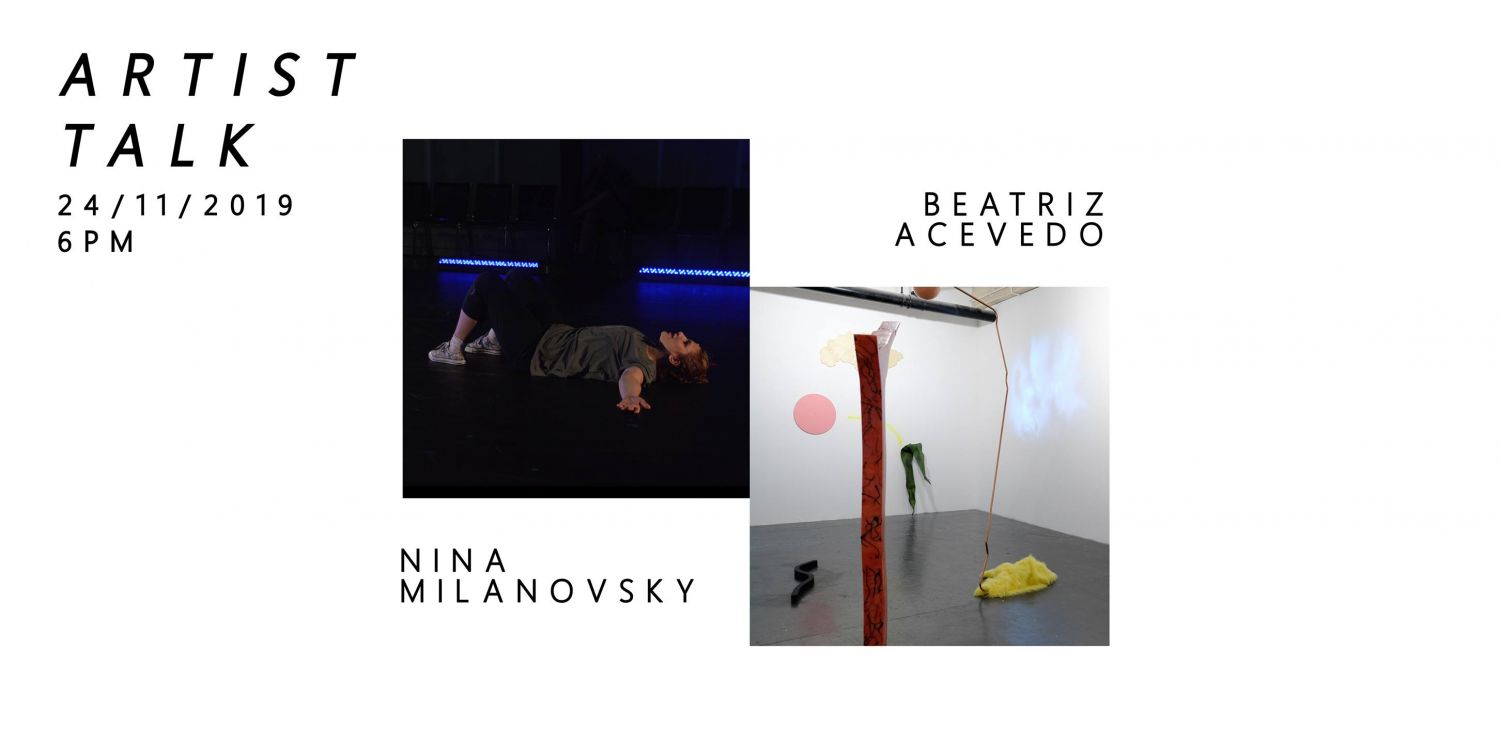 Artists Talk | Nina Milanovsky & Beatriz Acevedo
November 24 at 6pm | Free Entry
The Artist Talks offer the community a chance to meet the artists-in-residence at Zaratan and to gain insight into the creative process.
On November 24, at 6PM, Nina Milanovsky (CA) & Beatriz Acevedo (ES/UK) introduce briefly thei artistic practices and research themes.
>>> NINA MILANOVSKY
Nina Milanovski is a performer, choreographer and producer based in Toronto, Canada. In Lisbon is developing a solo performance that results in a combination of speech and dance.
A graduate of the York University Dance program, Nina specialized in choreography and performance and collaborated with artists such as Carol Anderson, Tracey Norman, and Susan Lee. Foraying into self-solo work and combining speech and dance, she premiered "Fishbowl" in June, 2017 as part of New Blue Emerging Dance's The Festival '17. In order to continue this inquiry Nina collaborated with Ashlyn Kuy to co-produce "What comes next?" featuring their own choreographic works in March, 2019. With the desire to experiment in new ways as a choreographer, Nina served as an intern and participant in the Choreographic Marathon and shadowed inspiring mentors including Michael Caldwell, Maxine Heppner, Junia Mason and Jessica Runge. In May, 2018 , she created cat the Choreographic Marathon and has had the honour of presenting it at Dance Matters (Toronto), Nexfest (Edmonton) and Your Dance Fest (Toronto). Looking forward, Nina plans to produce "How did we get here?", a site specific dance show as part of Danceworks' CoWorks 2019/2020 season. See
https://www.danceworks.ca/coworks_event/nina-milanovski/
for more information.
>>> BEATRIZ ACEVEDO
The artistic practice of Beatriz Acevedo reflects on the relationship between materiality and subjectivity. How does our everyday contact with materials and their literal or metaphorical integration impact the perception of ourselves, the relationship with others and the environment? With this in mind she make use of materials of our constructed/synthetic environment to reference the bodily and the organic, usually through objects of fragmentary character that become reliant on each other and the space. These unfixed and exchangeable objects pose in wait and search, they construct a landscape of their own where the viewer becomes an object amongst them, aiming to trigger and question the nature of this encounter. For this residency at Zaratan she took as point of departure the relationship between corporeality and metropolis as outlined by Elisabeth Grosz in her essay 'Bodies-Cities'. Exploring the skin of the city in its ornamental materiality, Beatriz zAcevedo is reflecting on the porosity and exchange of inorganic and organic skin, each one with its loaded history.