Khaled Kaddal + Violeta Lisboa | Audiovisual performances
24 Novembro 2017 19h00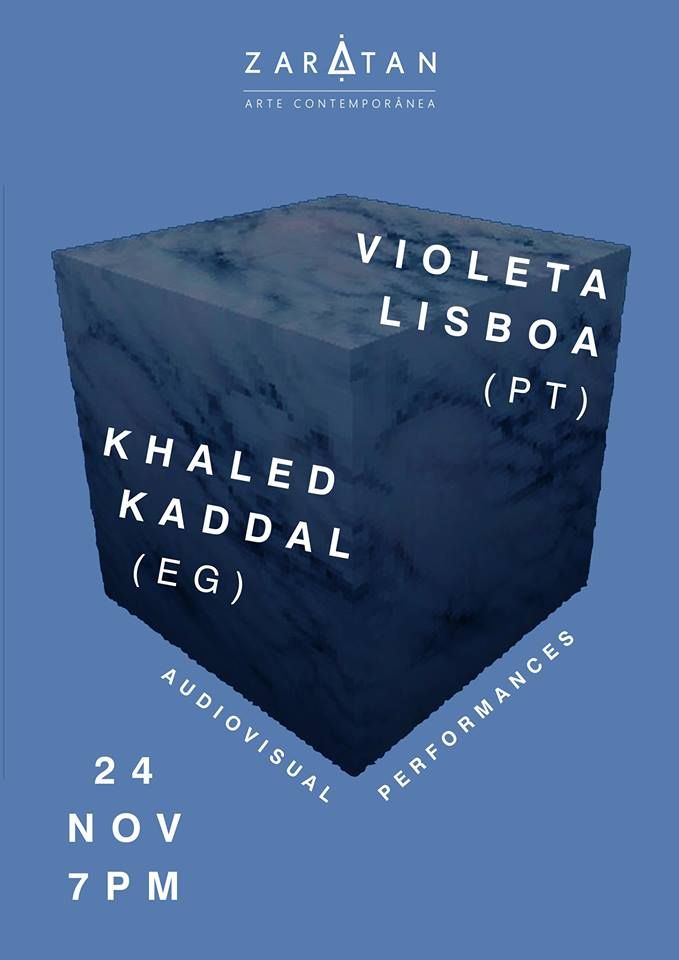 On November 24, at 7:00 PM, Zaratan presents two audiovisual performances: Khaled Kaddal's "The Sky is high but not for everyone" and Violeta Lisboa's "Weeping Songs".
In a violent war experience, the human survival instinct swallows our bodies in dark bunkers. "The Sky is high but not for everyone" is an audio/visual performance focusing on the notions of transformation to post-traumatic growth. Oppressions and fears could swallows us to darkness and bunkers, with traumatic experiences. However, this transformation to a post-trauma, from a somber bunker to a bright sky, expands our individual and collective sensorial awareness beyond belongings and national identities.
"Weeping Songs" is Violeta Lisboa's latest multimedia project. One more chapter of your eternal musical.

BIOS:

Khaled Kaddal


Khaled Kaddal (b.1987, EG) is an interdisciplinary artist, musician and creative coder. His work focus on computational/generative art for visual compositing and algorithmic sound compositions to create live performances. He graduated with MA degree in Sound Arts from the University of the Arts London (UAL), and BA degree in Computer Engineering in Arab Academy for Science and Technology (AAST).His research and art practices scope on cross-disciplinary approach to enlarge the understanding of oriental art aesthetics by taking it to a conceptual territory. His work is adopting contemporary socio-political topics in relation to the sensory memory (iconic memory and echoic memory) of the human body.



Violeta Lisboa
She is a multidimensional p o s t g o o g l e Artist riding the 21st Century. She grasps feelings and ideas and projects them out far, hugging whatever mediums and materials suit the season best. She studied mime, the tarot, machines and dreams, lives in Goa and Lisboa, shapes symbols, embodies dimensions, fakes contradictions, gives in to tension, weaves frequencies with colours and beings with themselves, stays true to the commitment of exploring, herself." _The Daily Random_. ...Currently working her life towards a cosmic musical that maybe will be finished on the day she dies.