SESSÕES NA CARVOARIA #1 - Concertos de Música Desconcertante | Barrio)Álvares + Veabis & Tubbhead
7 Fevevereiro 2015 19h00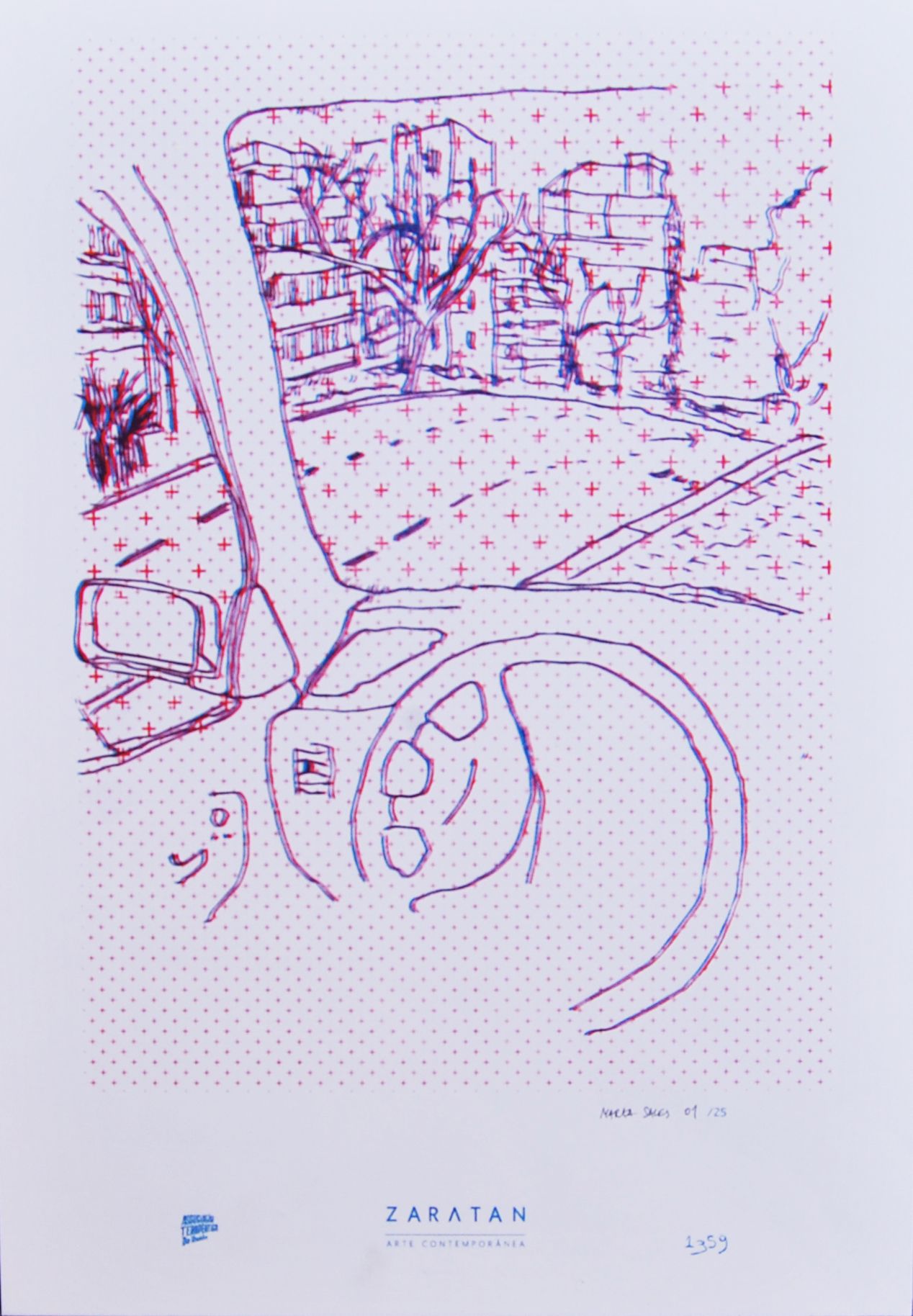 In partnership with the
Associação Terapêutica do Ruído
("Therapeutic Association of Noise"), we continue our agenda of experimental music at with Sessões na

Carvoaria

, with two concerts by Barrio)Álvares (PT) and Veabis & Tubbhead (US).
The invited artist to create the risographies for this sixth session is Marta Sales (PT).
This graphic edition is produced in collaboration with
1359
.

Barrio)Álvares
Barrio)Álvares is Aude Barrio to the electric bass and Bernardo Alvarez with the bass. "We can create parallels between the four elements of nature and the four elements of music. So the fire was the melody, the earth for the accents, water for harmony and the air to the rhythm. The magma, as a concentration of all these elements, emerges as the best metaphor for the drone - fire, earth, air and water in slow motion and devastating. Barrio)Álvares is a constant exercise mix of bass and electric bass frequencies in the same amplifier and the construction of a cast drone in dissonance. Project for future islands or mountains. Do not wait explosion of debris, but rather a slow conspiracy under the land at high temperatures.

Marta Sales
Marta Sales (born in Lisbon, 1980 – architect, visual artist, performer) obtained a degree in Architecture at Technical University of Lisbon (Universidade Técnica de Lisboa), studied scenography design at the School of Theatre and Cinema (design de cena, Escola Superior de Teatro e Cinema) and started a master degree in drawing at the Fine Arts faculty of Lisbon.She has been working as an architect, independently and for several studios, in Portugal and Spain (Barcelona). She has professional experience as a graphic designer and production assistant acquired during her work for the Festival Escrita na Paisagem (Writing in the landscape), an international festival of performing arts in Évora, Portugal. Her works have been shown in both collective and individual exhibitions in Portugal. She has also been teaching visual arts and drawing in schools and public spaces, such as bookshops. As a performer, she created her own music under the name of Ostraliana and collaborated in varied music projects. She is co-creator and interpreter of the performance "Through the Looking glass" with Eleonora Marzani (Coimbra, Portugal, 2011).

Veabis & Tubbhead
Veabis & Tubbhead are three guys, six hands and a floor. They have in common the fact that they are children of the boredom and victims of excessive noise brought by the post-millennium. It is to him that they listen and peer, searching for fragments that are then (dis)ordered in a misty chaotic sound, but cozy. There is no starting point and there is hardly an arrival, but there is the will to find a way - even momentarily - just for the pleasure to meet another trip.