Closing of the exhibition "WE ARE ALL LICHENS NOW" by Nuno Direitinho
14 Outubro 2016 15h39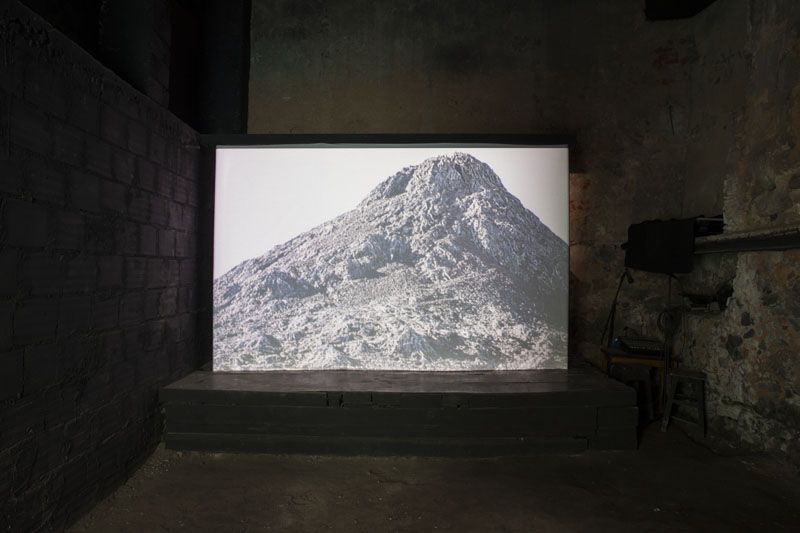 Nuno Direitinho

We Are All Lichens Now

15. 10. 2016
Closing


On the 15th of October, at 9 pm, Zaratan - Arte Contemporânea invites to the closing of We Are All Lichens Now, a solo exhibition by Nuno Direitinho
We Are All Lichens Now reflects on the assumption of independence in neighboring organisms.
The work deals with the entropy inherent in the reconstruction of the memory of an event, investigating notions of realism in the optical perception of the experience of a place.
Tendency To Motion, for example, is a video on the notion of inertia, stillness and awareness of movement. The different parts of the film draw on the viewer's positioning by combining several near still images in interaction with camera movement or on screen action that refers directly to the rhythm of autonomous internal body movements such as breathing or body pulse. There is an interdependent relation between the micro and macro perspectives of the self and surrounding environment, a constant flow between psychological and practical actions.
The works in the exhibition question the permanence of a contemplative state of finitude. In this finitude, you can read the impossibility of the object to contain the reality that represents. Gist is an installation comprising of individual pieces of concrete, sand, black pigment and casting plinths. The pieces double the function of plinth and mould by sitting in their own making vessel. By adding salt to fast setting concrete the sculptures actively respond to the affectation of the glass cuts and the space in which they are installed, æsthetically demonstrating room humidity conditions and their own entropy.
Sandglass is a sculpture that reflects on the use of a material looking onto itself, making reference on the use of lenses and viewing devices to mirror the strata of our surroundings.
The vulcano, as an organic material and a live organism, is the image at the origin of some of the artworks: if Untitled (shadow) is a photograph of a shadow of a volcano projected onto its own crater, Untitled (magma) is a photograph of magma formation inside a magma tunnel.
Created especifically for the spaces of Zaratan, Measuring Stick is an installation that reacts to the historic properties of the building. Whilst measuring space, the installation considers the measurement of time through the crystallisation the materials used.
We Are All Lichens Now invites the visitor to position himself as a mediator body in the space, triggering a second encounter with the environment.


BIO:
Nuno Direitinho
Nuno Direitinho (1981, Lisbon) lives and works in Lisbon. Nuno graduated from Fine Art Media Master program at Slade School of Fine Art – UCL in 2014 (London) and Fine Art Photography Degree at Glasgow School of Art in 2011 (Glasgow). Recent exhibitions include: Mostra16 (2016, Porto/Lisboa); Cornestone, APT Gallery (2015, London); Get in Lane, Catalyst Arts (2015, Belfast); '3+1'; MFA Degree show, Slade (2014, London) and Open Cube, White Cube (2013, London).