Do Liminar #1 – Cycle of performances at Zaratan
19 Junho 2016 18h00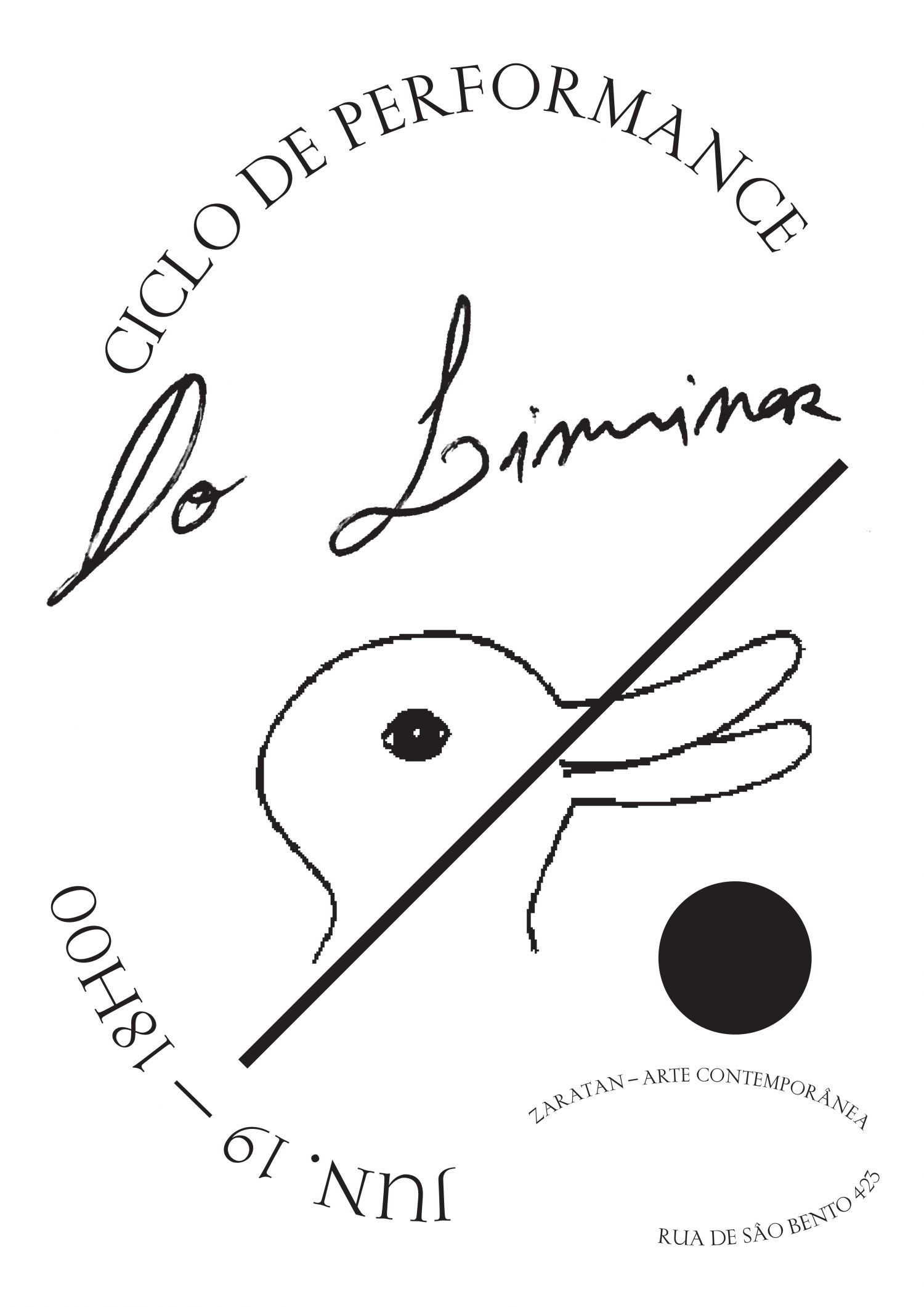 On 19th of June begins the Cycle oCycle Of the Liminalf the Liminal, a platform for experimental objects in the performance field, seen as a broad language and practice. It will happen, once a month, at Zaratan – Contemporary Art, in Lisbon. The non-happening, the mistake that creates possibility and the positive confrontation of never stable ideas will find their materialisation in transdisciplinary work, through presentation formats that rarely are assimilated in the models and programming logics of the spectacle.
In each edition, as part and parallel to the cycle's performance program, we invite also a writer and a photographer, to create independent ballast, translation, free critique, that finds its shape in a publication.
In this first edition, there will be performances by Matthieu Ehrlacher e Andresa Soares, which will be "documented" by Sara Rafael (photography) e Rui de Almeida Paiva (text).
The designers Marco Balesteros & Isabel Lucena will also present the publication project linked to the performance cycle, whose first number will be launched in the next episode on the 17th of July.
note: We are receiving still proposals for the upcoming editions. Send to the mail address zaratan.ac@gmail.com