THE ADVANTAGES OF POISONOUS PLANTS by Roi Carmeli
24 Janeiro a 16 Fevevereiro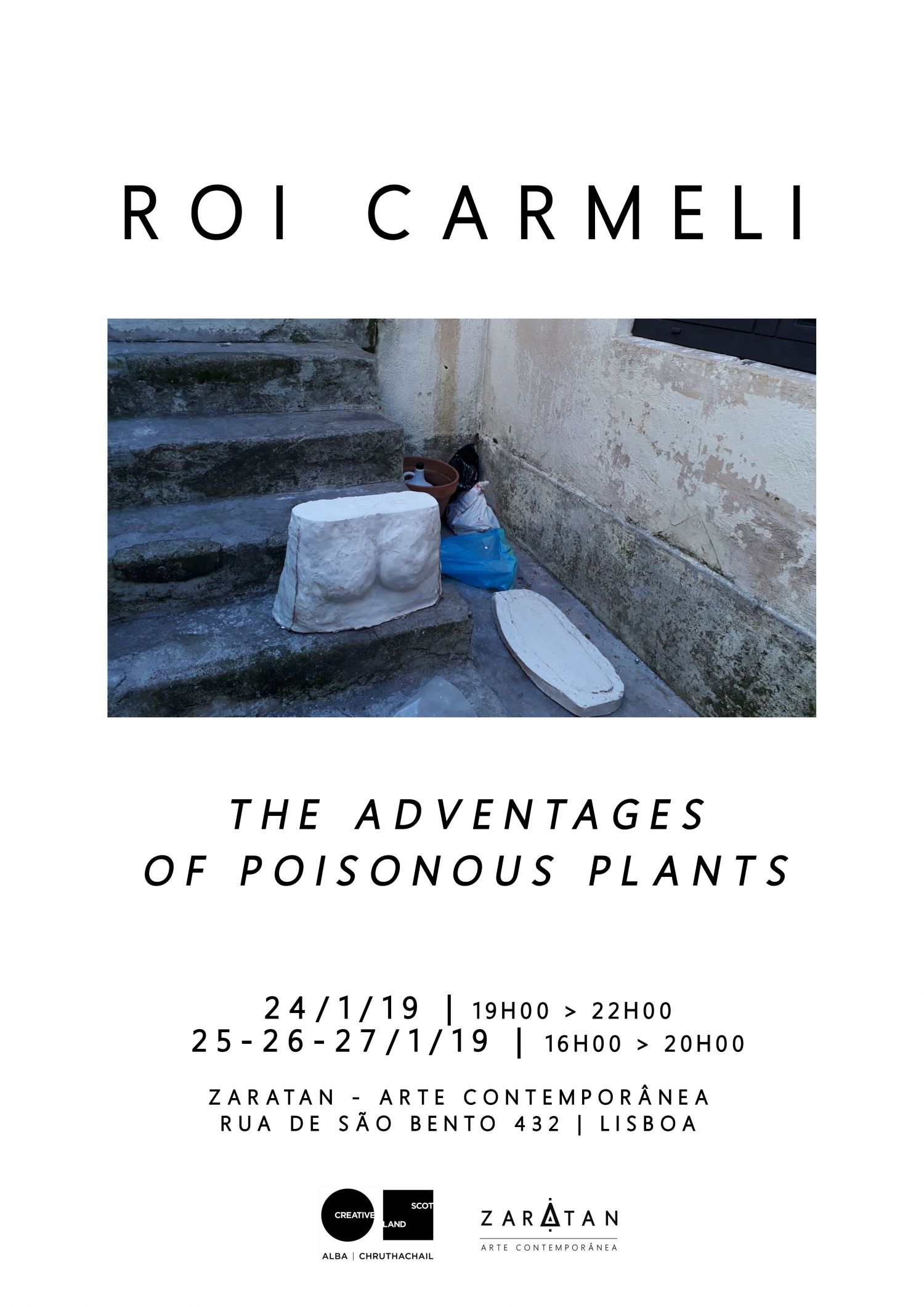 Zaratan AIR
ROI CARMELI
The Advantages of Poisonous Plants
OPENING | January 24 at 19h00
OPEN | January 25 until February 16, from 16h00 to 20h00
Zaratan - Arte Contemporânea is pleased to announce the opening of The Advantages of Poisonous Plants, a flash exhibition by Roi Carmeli, which presents a series of new works produced during his residency in Lisbon.
Alternating between sculpture, installation and video, Roi Carmeli proposes an ironic interpretation of the myth of Adam and Eve, highlighting the complex relationships between the innate material properties of symbols and their meanings in the contemporary world.
His residency at Zaratan is supported by Creative Scotland.

BIO: Roi Carmeli is a visual artist and musician based in Glasgow. He graduated with a Bachelor of Fine Arts from the Bezalel Academy of Art and Design, Jerusalem (2010) and obtained a master degree in Fine Arts from the Glasgow School of Art, Glasgow (2015).


During his education, Roi spent a year as exchange student at the California College of Art, San Francisco, as well as residencies at Corning museum for glass, NY (2012), Scottish sculpture workshop, UK (2016) and Tenjiamyama art studio, JP (2018), among other places. His work has been exhibited in Israel, USA, Scotland, England, Japan, Czech Republic, and the Netherlands.




In his work, Roi links present times to early civilizations, reconnecting humans and bridging the modern day singularities defined by race, nations, or states. His curiosity at the fragility of memory, the nature of time, spatial rhythm, and movement is conveyed through the use of sculpture and audiovisual




narratives. He distinctively uses sound not as background, but as a tangible material in and of itself.