NE PAS PLIER by Sara Mealha
2 Fevevereiro a 18 Março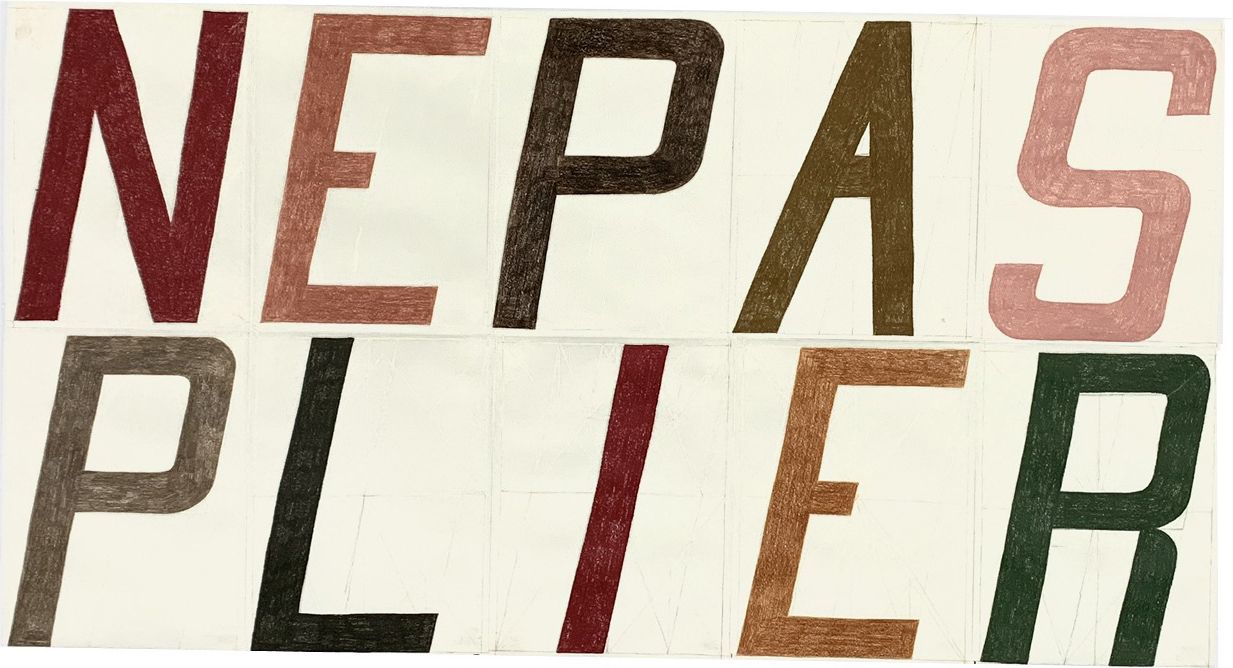 SARA MEALHA |
Ne Pas Plier
2 February - 18 March 2023
Sara Mealha's project for Zaratan's exhibition space will be characterized by painting, directly on the wall, a series of graphic compositions made from a set of drawings prepared in 2020. The drawings are words or expressions in French taken from films, interviews and texts. The letters are sometimes interconnected in an understandable way, other times jumbled up, removing the referent and shifting the focus only to the composition.
Guided tour with the artist on March 4th at 18:00.
BIO: SARA MEALHA was born in Lisbon in 1995. In 2017, she completed a painting course at the Faculty of Fine Arts in Lisbon. She regularly exhibits in group and individual exhibitions since 2017, "A Dispensa" (Pavilhão 31, 2017), "Cola-Cuspo" (Espaço AZ, 2018), "Cabra Cega" (Galeria Balcony, 2019), "A Longa Sombra" (Maus Hábitos, 2020) stand out. She held her first individual exhibition, "Primeiro Socorro", at Travessa da Ermida in 2018. Also noteworthy are the exhibitions "Às Nove a Caminho" (Balcony Gallery, 2019), "Ou Não, Sim" (Casa da Cerca, 2021).