Book release BOOTLEG GROCERY by GERMES GANG // Stolen Books
18 Março 2016 19h00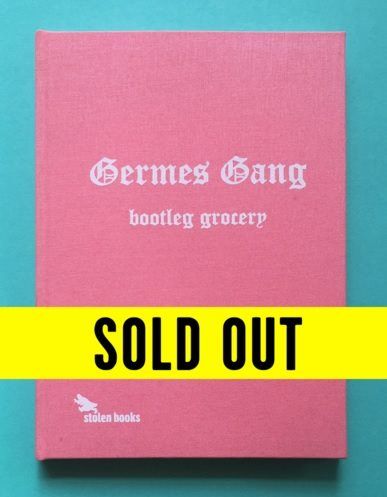 On the 18yh of March at 7 pm, Zaratan - Arte Contemporânea is pleased to invite for the release of BOOTLEG GROCERY, the new artist book by GERMES GANG. Edited by Stolen Books in a limited edition of 50 books, each copy is numbered and signed by the artists. During the book launch, the artists will exhibit a selection of the original drawings that integrate BOOTLEG GROCERY.
By invitation of Germes Gang, there will be a live set by the electronic musician CONAN OSIRIS.


GERMES GANG

Germes Gang is a portuguese collective based in Lisbon. In the beggining it was a graffiti crew. Today the Gang is composed by 4 members, all doing graffiti, only two in the art scene. It is pointless for them to write their names on the streets with no concept or a unique style that you can see the identity that they created. In their words, everything is sarcasm, everything is spam, everything is traumatic. Germes Gang are not a problem, they are problematic.
Solo exhibitions: "Contemporary Landscapes", V9 gallery (Warsaw, Poland 2015), "Hiphop Funeral", Galerie Association d´idees (Marseille, France 2015), "Sprint Milano" (Milano, Italy 2015), "The False Image I Have Of You", M35 Gallery (Lucerne, Switzerland 2014). Group exhibitions: "ChinaHeights" (Sydney, Australia 2015),
"Rich kids with nothing but fake friends", Malaya Opera (Kiev, Ukraine 2015).