DEREK KWAN | "RICE [arroz]"
29 Junho 2023 16h00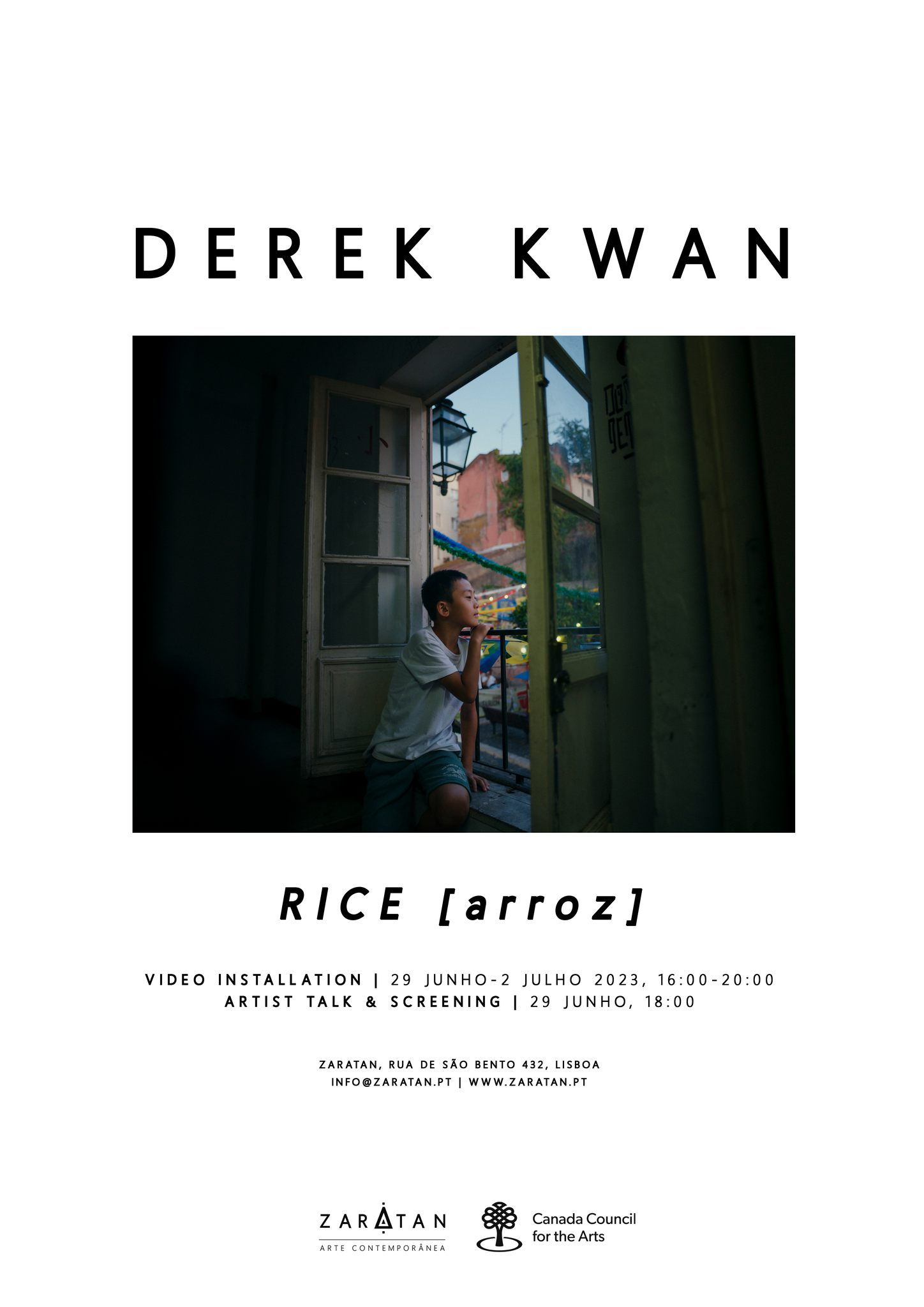 Zaratan AIR
DEREK KWAN | "RICE [arroz]"


VIDEO INSTALLATION | 29 June – 2 July 2023, 16:00 – 20:00
ARTIST TALK & SCREENING | 29 June, 18:00 – 20:00
SUPPORT | Canada Council for the Arts
ENTRY | Free


Zaratan is thrilled to present "RICE [arroz]", a video installation by Derek Kwan, artist in residency at Zaratan.
The works presented are part of an ongoing documentary project, providing a fly on the wall perspective of three different Chinese restaurants in Lisbon, Portugal; a Dim Sum Restaurant, a Noodle Joint, and a Chinês Clandestino.
On June 29th, Derek Kwan will be available to meet the audience and talk about his artistic process. On this occasion we also present a projection of Derek's latest work, "100 Days" (13m43s), a fiction short film recently showcased as part of the Telefilm Not Short on Talent program at the Short Film Corner during the Festival de Cannes 2023.


BIO: DEREK KWAN is a Chinese-Canadian filmmaker based in Vancouver, Canada. Naturally gravitating towards stories surrounding food and culture, he strives to bring narratives to screen through flavors audiences have yet to experience.
Through a documentary style lens Derek is seeking a deeper understanding of what it means to be Chinese and more generally the notions of being Asian in this world. Growing up in diverse East Vancouver where minorities were the majority, his Chinese experience is vastly different from those around the world even though we may share the commonality of race. Derek was named 1 of 20 emerging filmmakers in Canada part of Reelworld's E20 program in 2021. Other accolades include Netflix-BANFF Diversity of Voices 2022 and Bell Media Unscripted Producer's Lab 2023. His residency at Zaratan is sponsored by Canada Council for the Arts.


Poster photo credit: J. DANIEL ZÚÑIGA