MIRELA MOSCU | "Touching the Eye"
24 Maio 2023 16h00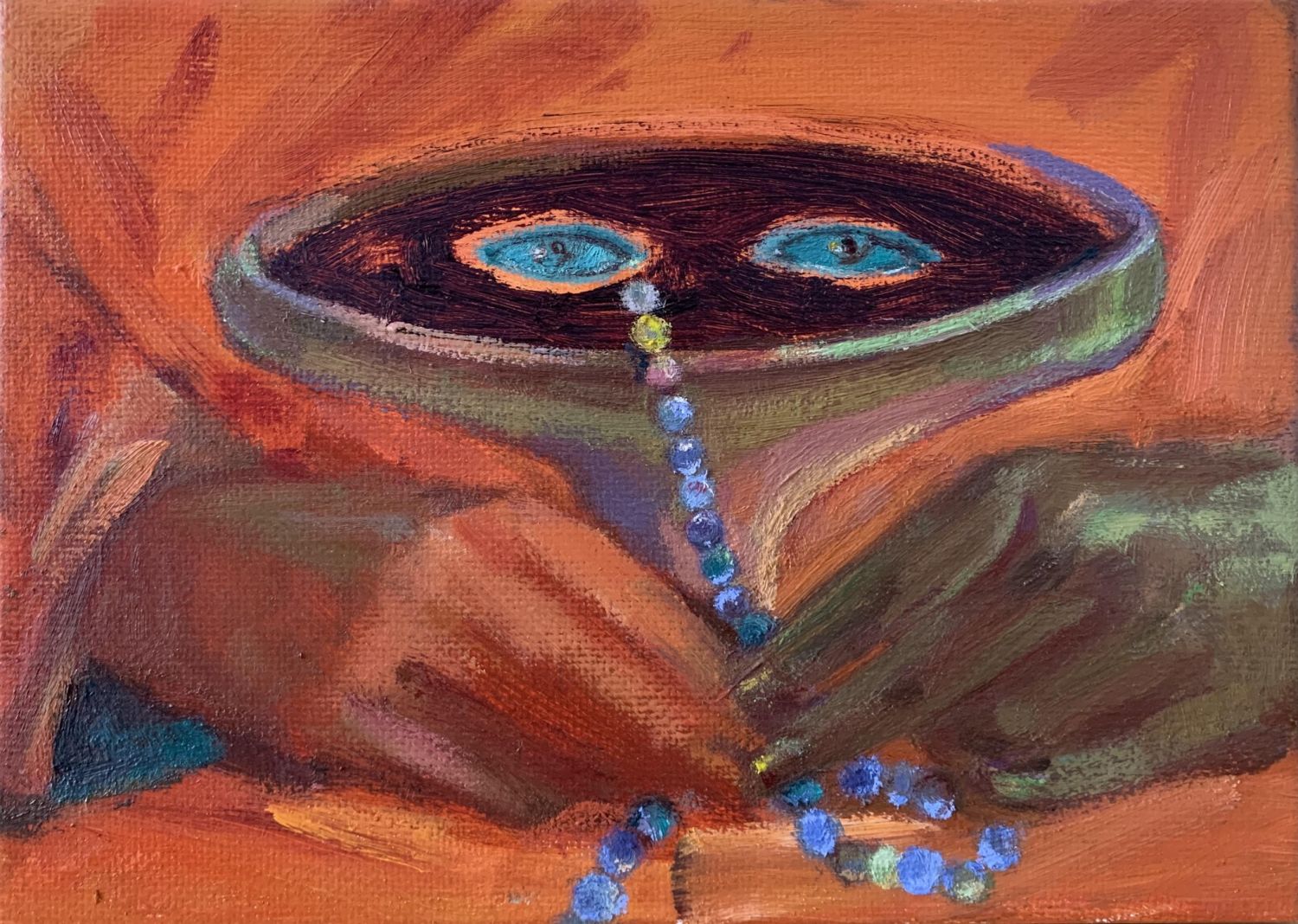 Zaratan AIR | Open Studio
MIRELA MOSCU | "Touching the Eye"


EXHIBITION | 24 to 28 May 2023, 16:00 – 20:00
GUIDED TOUR | May 24, 18:00
ENTRY | Free
INFO | residencies@zaratan.pt


Zaratan is pleased to present "Touching the Eye", a flash exhibition by Mirela Moscu who is presenting the works developed during her residency in Lisbon.
Part of Mirela Moscu's creative process is working on the idea for the pieces before creating them through an extensive process. The paintings do not arise from photographs, but come from the practice of sketching the elements that surround her. These drawings are then developed in a series of gouaches and oil on paper.
Instead of presenting only the finished painting on canvas, the exhibition includes the sketchbooks and other preparatory drawing as a way to involve the viewer to observe how ideas changes and morphs along the way, before it gets to become a painting.
The eyes are a recurring subject in the exhibition. This interest in the look arises from the artist's encounter with the representation of Saint Lucy, who is often dipicted holding a plate with her two eyes as a symbol of martyrdom. This image impressed the artist for its surrealist force: the removal of the eyes from their usual context, separated from the face they belong to, seems like an invitation to visualize things differently.
The title of the exhibition makes a connection between two senses – touch and sight – and at the same time underlines the multisensory and embodied nature of the encounter with images and visual culture.


BIO: MIRELA MOSCU (b.1986) graduated her Master degree at the University of Art and Design, Cluj-Napoca, Romania at painting department. Because she doesn't paint after photographs, her working process starts with a series of drawings and gouaches on paper that are later used for visual references for paintings on canvas. She was part of various group shows at galleries such as Jahn und Jahn Gallery, München, Germany; Iomo Gallery Bucharest, Romania and CFHILL, Stockholm,Sweden. Other solo exhibitions includes projects at Suprainfinit Bucharest, Romania and Frameless Gallery, London. U.K. Mirela Moscu is based in Cluj-Napoca, Romania.