GABRIELLE REEVES | Open Studio
24 Maio 2023 16h00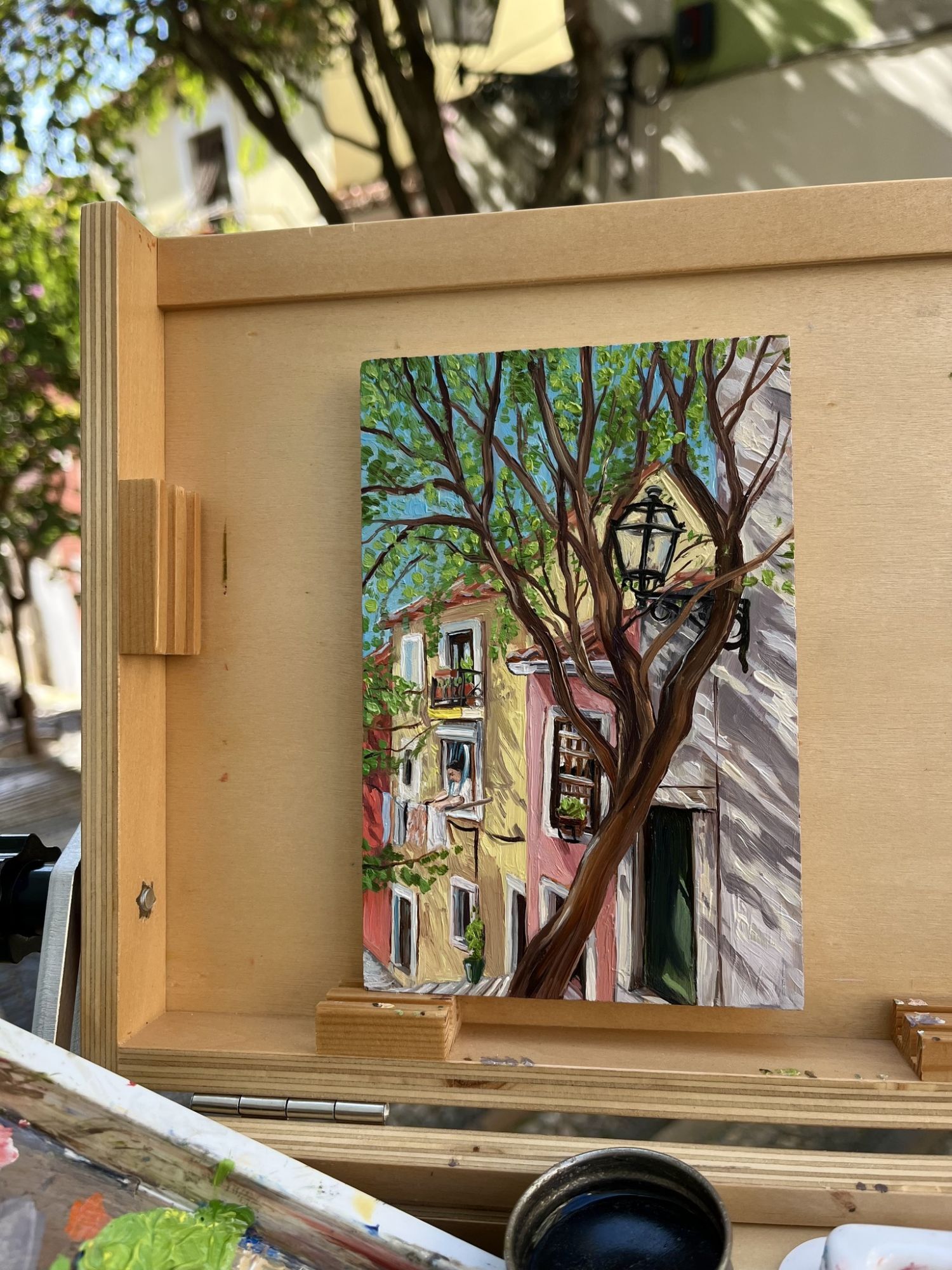 Zaratan AIR
GABRIELLE REEVES | Open Studio


EXHIBITION | 24 to 28 May 2023, 16:00 – 20:00
ARTIST TALK | May 24, 18:00
ENTRY | Free
INFO | residencies@zaratan.pt


On May 24-25-26-27-28, between 4 pm and 8 pm, the residencies' space will be open to the public for the Open Studio of the artist Gabrielle Reeves, who will present the series of paintings produced during her one-month stay in Lisbon.
The series of works on display oscillates between moments of production in the studio and on location drawings and paintings . While working outdoors allows the artist to explore a new environment, the practice in the studio is often based on the impressions developed while working outdoors.
Although there is a wide variety of subjects, all works are connected by a common thematic thread: the concept of home. Originally from Wyoming and based in Turkey for a decade, Gabrielle Reeves explores nostalgia for roots and how emigrating changes one's sense of self.


BIO: GABRIELLE REEVES is an American visual artist who lives and works in Istanbul Turkey. She has exhibited her work in a number of solo and 2 person exhibitions including "Kolaj/Collage"at the Nicolaysen Art Museum (Casper WY, 2016), "Life in Istanbul: Village of Millions" at the Global Village Museum (Fort Collins CO, 2017) and "Yerli Yabanci" at the Guray Museum (Cappadocia, 2017), "Nostalgia" at Istanbul Concept Gallery (Istanbul, 2021), among others. Her work has also been exhibited in numerous group shows including "Kaybolan Suretler" at Istanbul Concept Gallery (Istanbul, 2017), "Sehir Ezmesi" at Closet Circuit (Istanbul, 2016) and "Plastic Sanatlar" at the Silahtar Caravansaria (Malatya Turkey, 2016). Her work is in several permanent collections including the Nicolaysen Art Museum, The Guray Museum in Cappadocia and the University of Wyoming Campus in Laramie WY. Gabrielle is currently working as a freelance artist and art instructor.