AS SOMBRAS DE SÃO BENTO | Exhibition of Young Artists in a Training Context
17 Maio 2023 11h30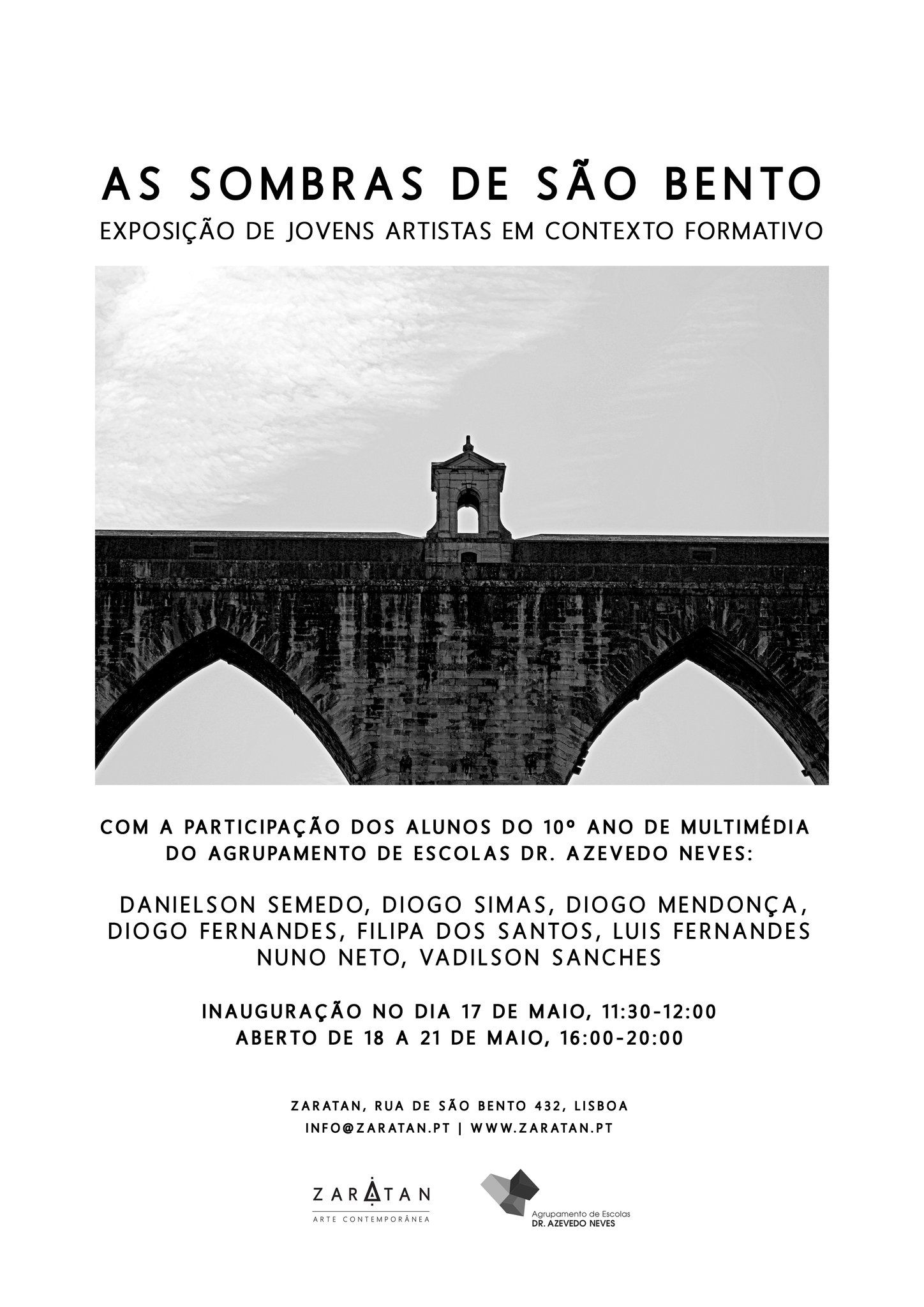 AS SOMBRAS DE SÃO BENTO | Exhibition of Young Artists in a Training Context


With: DANIELSON SEMEDO, DIOGO SIMAS, DIOGO MENDONÇA, DIOGO FERNANDES, FILIPA DOS SANTOS, LUIS FERNANDES, NUNO NETO, VADILSON SANCHES


OPENING | 17 May 2023, 11:30-12:30
OPEN | 18-21 May 2023, 16:00-20:00
WHERE | Zaratan – Arte Contemporânea, Rua de são Bento 432, Lisboa
From the 17th to the 21st of May, Zaratan - Arte Contemporânea will host the photography exhibition «As Sombras de São Bento», consisting of a series of photographs by students of the 10th grade Multimedia class of the school Agrupamento de Escolas Dr. Azevedo Neves.


Through artistic photographs, the students of the Multimedia course, try to interpret and capture through the image, the content of the Module "The Culture of the Monastery". In the course of their day-to-day life, an attentive and observant look is promoted where the object of the photograph can transport the present to a specific and historical past.


This photographic exercise is carried out in digital format, using a simple cell phone camera as filming equipment. The images are later selected and printed on paper.


According to the trainee professor of History and Culture of the Arts, José Fonseca da Silva, the experience of creating and exposing photographic works allowed students to explore the history of the arts through a practical artistic process.