Artist Talk | KATARINA BALUNOVA
21 Janeiro 2023 18h00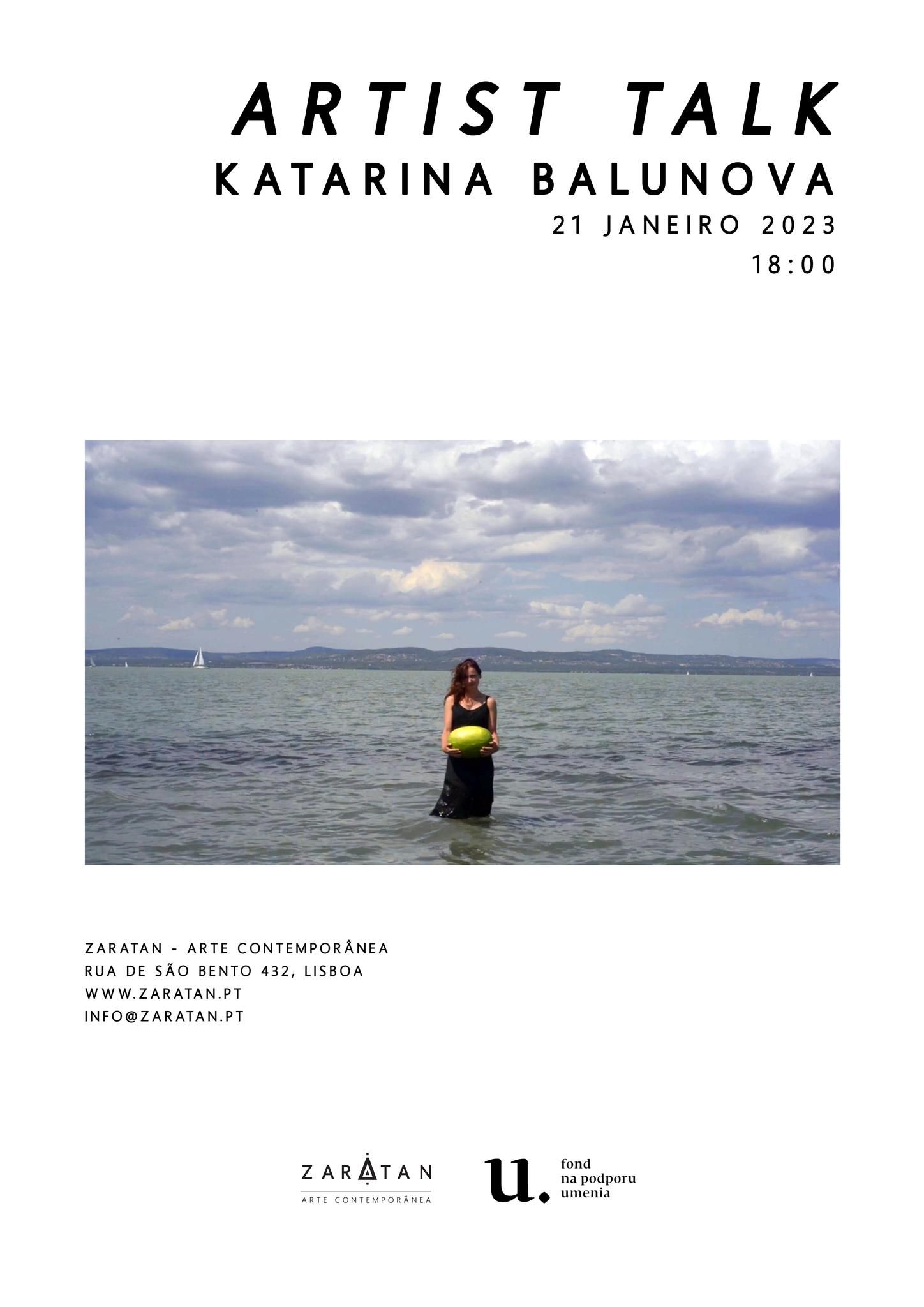 Zaratan AIR
Artist Talk | KATARINA BALUNOVA


SCHEDULE | January 21, 18:00
ENTRY | Free
INFO | residencies@zaratan.pt


"Artist Talk" is a series of conversations that offer the community a chance to meet the artists-in-residence at Zaratan and to gain insight into the creative process.
During this encounter on January 21, Katarina Balunova will briefly introduce her artistic practices and will give us an insight into the projects under construction during her time in Lisbon.
The conversation will be held in English; participants are invited to participate and question.


BIO: Katarina Balunova is an interdisciplinary artist, scholar, and curator based in Bratislava, Slovakia. Her artistic practice develops in a wide range of mediums such as painting, installations, performance, video, and poetry. She has exhibiting worldwide including the Ely Center of Contemporary Art USA, Czong Institute for Contemporary Art South Korea, Kohta Kunsthalle Finland, National Art Museum of China, Mark Rothko Art Centre Latvia, Dafen Art Museum Shenzhen, and others. Her work explores themes such as utopia, (urban) habitat, personal mythology, oscillation between the past and the future. According to Zygmunt Bauman, utopias lie in the space of tension between the critique of the present, the search for solutions for the future, and references to the past. Utopias can be a search for an ideal form of architecture and society, a memory of childhood, or a Garden of Eden. Indeed, paradise is a spiritual utopia, a mirage of humanity; it is a bygone golden age, but also the promise of a future life after death, an eternal hope. Utopias are inherently ambivalent, and it is this aspect which most interests the artist - the contradiction between the pursuit of perfection and the untidy reality of human nature and emotions. As José Saramago says in his novel: "The difficult thing isn't living with other people, it's understanding them." The author's novel Blindness became the starting point for the artist's residency in Zaratan. Eyes are not only for looking but also for observing. Where are we heading as a society and a civilisation?
Her residency at Zaratan is supported using public funding by Slovak Arts Council.