HAMMER-TIME | Exhibition-Auction Open Call for Artists
31 Outubro 2022 23h59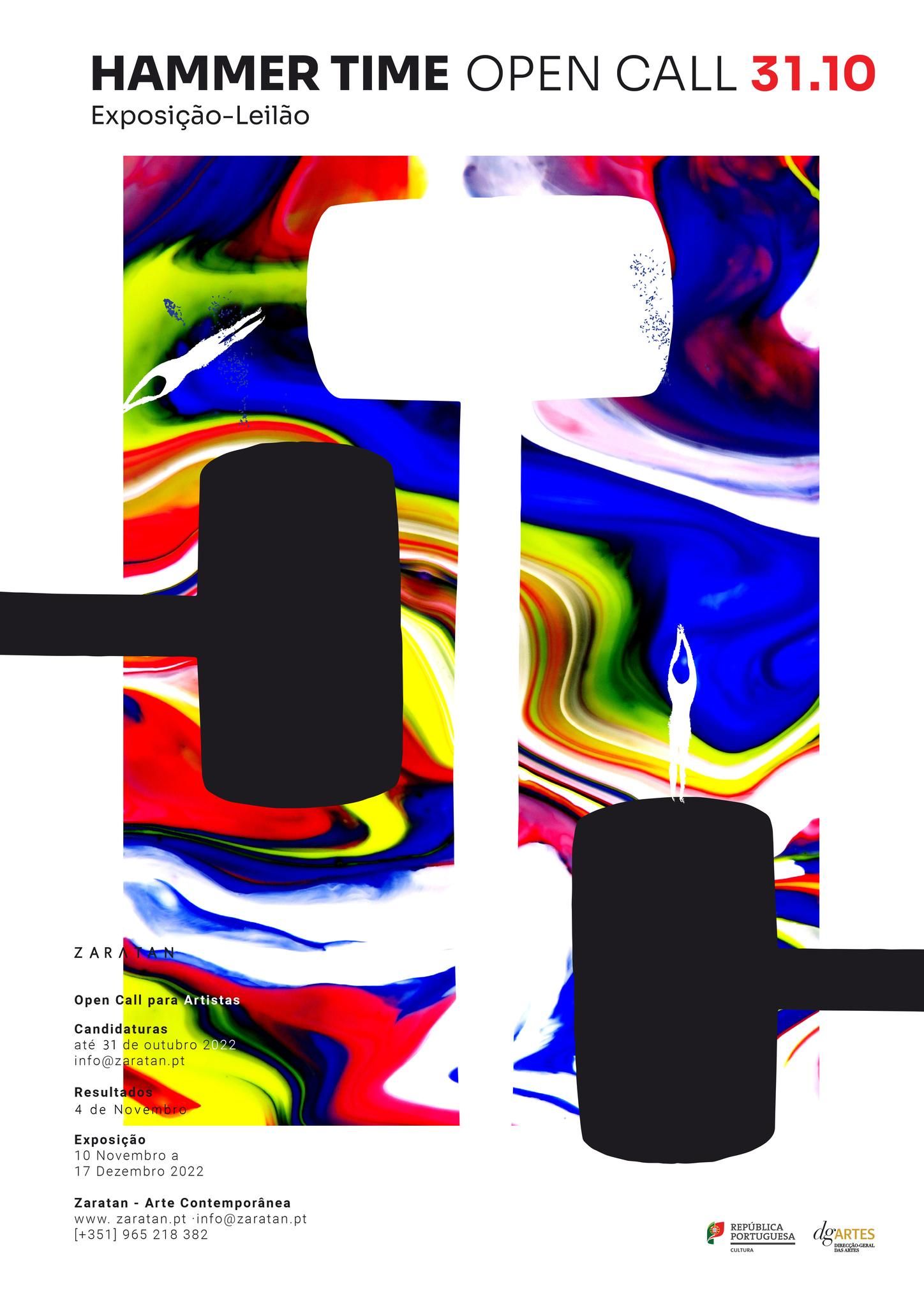 HAMMER-TIME | Exhibition-Auction
Open Call for Artists
Zaratan invites artists from all areas to submit one or more works to be included in the Hammer Time auction-exhibition, an exhibition and performance event that aims to engender a micro-investigation into the value of the work of art from a peripheral position in in relation to the market. At the same time Hammer Time is a fundraising event, the proceeds of which will support both the participating artists and the sustainability of the Zaratan association's activity.
Responding to the absence of alternative modes of production and cultural sustainability, Zaratan intends to become a space for discussion and to involve collective participation in order to instigate a public debate, in the form of an auction, about the valorization of contemporary aesthetic production.
In addition to having an exhibition of works in physical support, we accept the submission of digital works [GIF, animations, 3D environments, etc. ] to be presented in a virtual exhibition.
Hammer Time will also be accompanied by a series of live performances focused on the concept of auction and commercialization of the artistic object.


APPLICATIONS:
Until 31 October 2022
Via email to info@zaratan.pt
We ask:
- Photo/file of the work(s) to be submitted; (Maximum 3 works of each artist)
- Technical sheet (title, year, dimensions/duration, technique/materials);
- Bio/CV;
- Sale price proposal;


EXHIBITION-AUCTION: 10 November – 17 December, 2022 @ Zaratan


CONDITIONS OF PARTICIPATION:
- Zaratan cannot cover the costs of transport and packaging of the works, but we will do our best to help artists when necessary in a DIY logic.
- If the works are sold, 50% of the profits will go to Zaratan and 50% to the artists themselves.