Artist Talk | SYLVIE FORTIN
17 Setembro 2022 17h00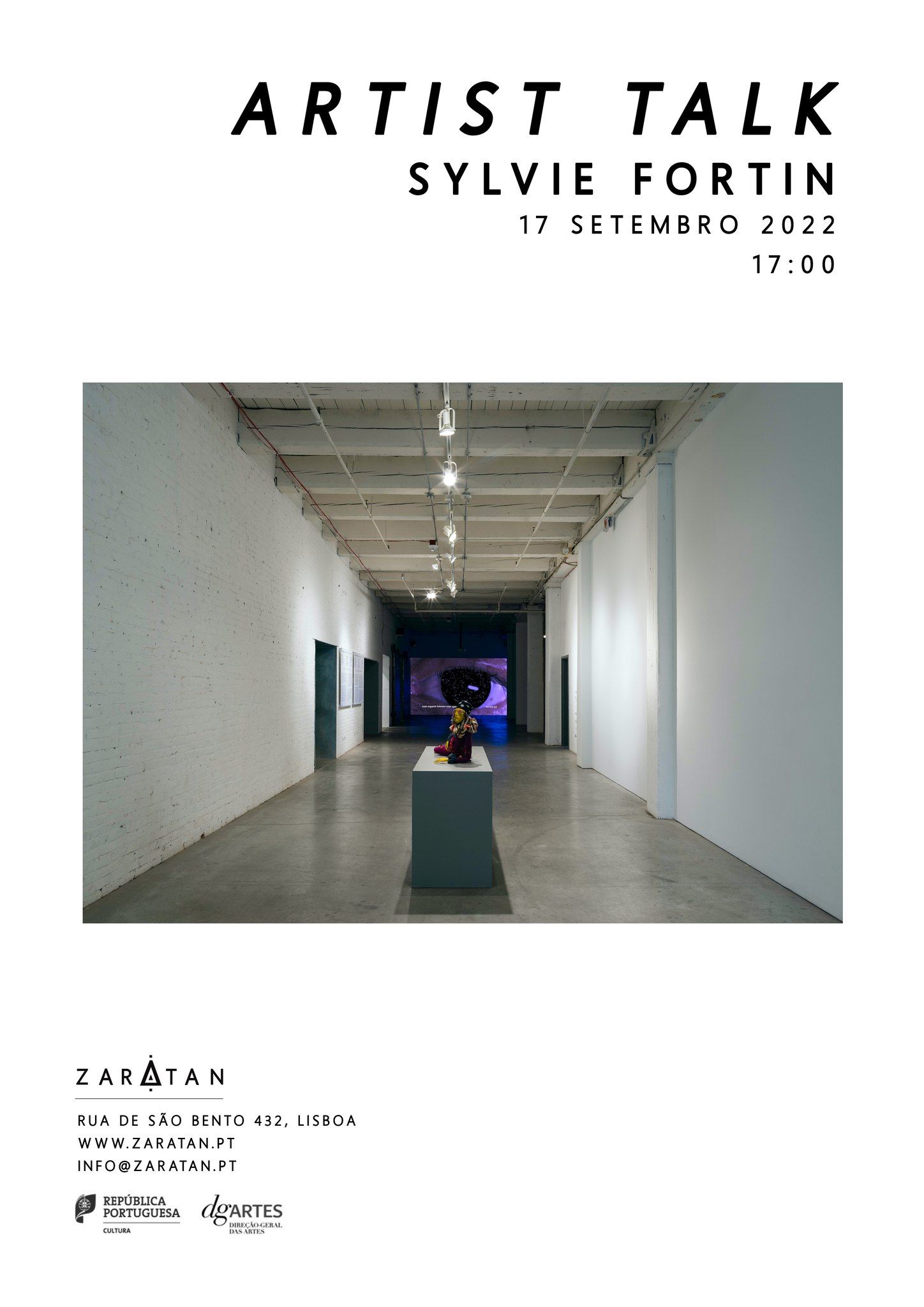 Zaratan AIR
Artist Talk | SYLVIE FORTIN


SCHEDULE | September 17, 17:00
ENTRY | Free
INFO | residencies@zaratan.pt
SUPPORT | República Portuguesa – Cultura / Direção-Geral das Artes
The series of encounters under the name "Artist Talks" offers the community a chance to meet the artists and cultural agents currently in residency at Zaratan and to gain insight into their research and creative processes.
On September 17th, we are glad to invite you to meet Sylvie Fortin (CA/US), who will be introducing her multifaceted practice as an in(ter)dependent curator, researcher, art critic and publisher.
Her residency at Zaratan launches the next chapter of her research, which focuses on the intersection of hospitality and economics. What role does hospitality play in the emergence and dissemination of economic concepts and forms, such as inflation and speculation? How are contemporary artists working with these concepts and forms in material, economic, political, and social terms?
The conversation will be held in English; the public is invited to participate and to ask questions.


BIO:
Sylvie Fortin is an in(ter)dependent curator, researcher, critic, and editor based between Montréal and New York. She was Curator-in-Residence 2019–2021 at Bemis Center for Contemporary Arts, Executive/Artistic Director of La Biennale de Montréal (2013–2017), Executive Director/Editor of ART PAPERS in Atlanta (2004–2012), Curator of Contemporary Art at the Agnes Etherington Art Centre at Queen's University in Kingston, Ontario, 2013, Curator of Manif 5 – the 5th Québec City Biennial (2010), and Curator of Contemporary Art at the Ottawa Art Gallery (1996-2001). Fortin lectures internationally and her critical essays and reviews have been published in numerous catalogues, anthologies, and periodicals, including Art/Agenda, Artforum International, ART PAPERS, Art Press, C Magazine, Flash Art, and Frieze. In 2017, Fortin began a long-term, interdisciplinary, multi-sited, and iterative curatorial inquiry into the currencies of hospitality. This hydra-like pursuit has had several public manifestations, including her editorship of the Fall 2020 issue of PUBLIC Art |Culture |Ideas and her collaboration with artists Richard Ibghy & Marilou Lemmens, which explores the intersections between territory, habitat, financialization, and hospitality through local collaborations that radically reconfigure the exhibition for each presentation. Iterations of this name-changing exhibition were presented at Bemis Center for Contemporary Arts in Omaha, NE (2019–2020) and the Ulrich Museum of Art in Wichita, KS (2021); the next version will soon be hosted by Confederation Centre Art Gallery in Charlottetown, Canada (2023). Fortin also collaborated with Argentinian-French artist Liv Schulman to produce The New Inflation (2021), an ambitious feature-length film researched, cast, and shot in Omaha, which explores the ways in which economic forms, such as inflation and speculation, become embodied, infiltrate language, perception, and desire, and inflect social relations. Fortin's most recent project delves into the storied entanglements of the body and hospitality by way of an episodic international group exhibition entitled I don't know you like that: The Bodywork of Hospitality, which premiered at Bemis Center (2021–2022) and will soon be on view at University at Buffalo Art Galleries (2022–2023). Publications are in the works for these projects


CAPTION:
View of the exhibition "I don't know you like that: The Bodywork of Hospitality "at Bemis Center for Contemporary Arts, Omaha, NE, 2021, curated by Sylvie Fortin. Front to back: Francis Upritchard, "Vivian", 2017; Jenna Sutela, "Holobiont", 2018. Image courtesy of Bemis Center for Contemporary Arts; photo: Colin Conces.