VICKY LANGAN & GORDON ASHWORTH /// Concert
30 Agosto 2022 18h00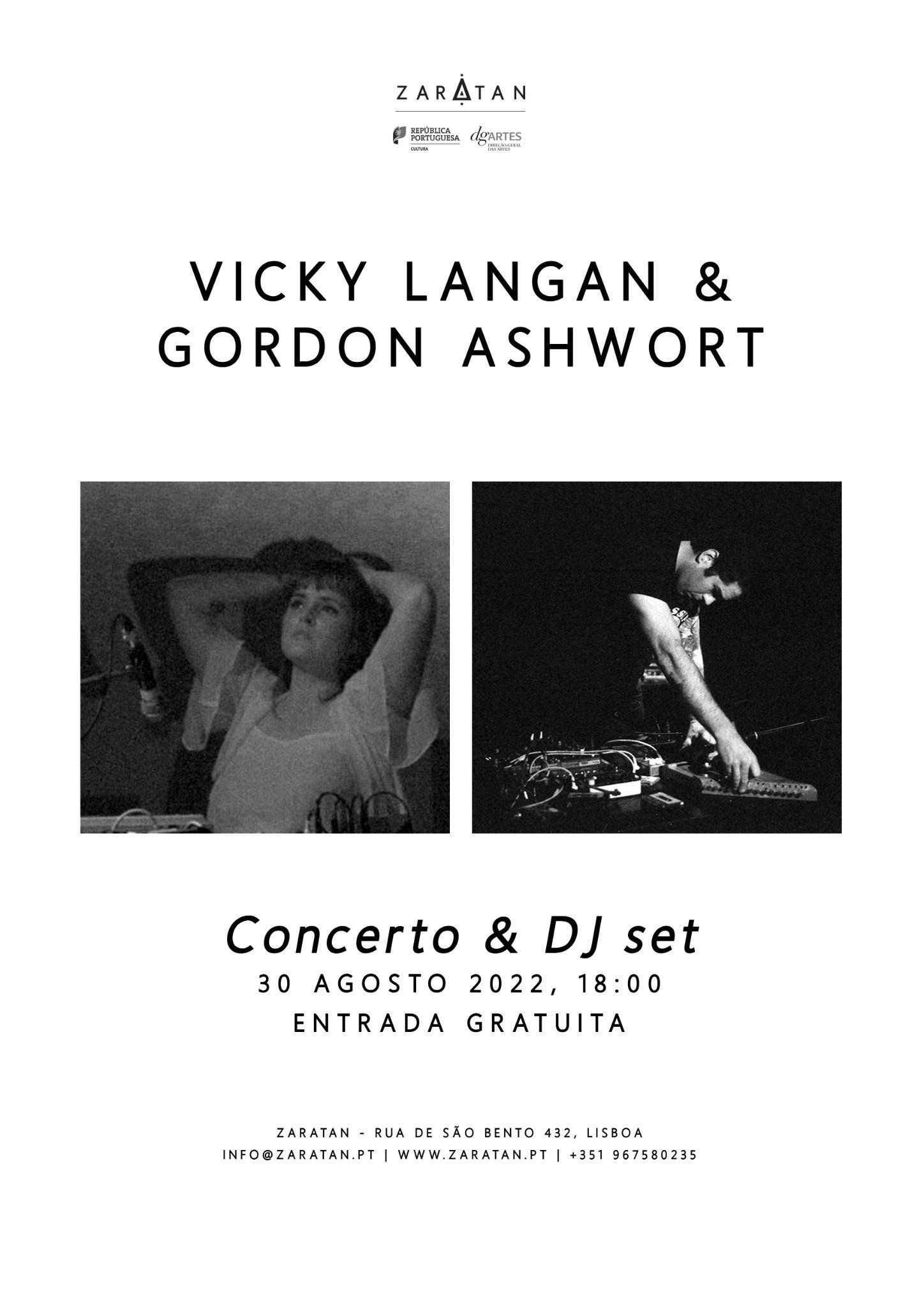 Zaratan AIR | Open Studio
VICKY LANGAN & GORDON ASHWORTH


CONCERT & DJ SET | 30 August 2022, 18:00
ENTRY | Free
+ INFO | info@zaratan.pt
SUPPORT | República Portuguesa – Cultura / Direção-Geral das Artes and Arts Council of Ireland


We are thrilled to present a brand new collaboration between Vicky Langan and Gordon Ashworth, who are presenting their most recent experimental composition in the sound field, mainly produced during their time in residency at Zaratan.
The live concert is built on the sound materials they have been recording and developping during their one month stay in Lisbon.
On this occasion there will be the release of risograph poster design by Vicky and Gordon and a DJ set by João Mouro.


BIO: GORDON ASHWORTH and VICKY LANGAN are joining the residency program as a duo to create a sound performance. Vicky Langan is an Irish artist whose practice operates across several often overlapping fields, chiefly sound, performance, and film. Through simple materials, magnetic tape, and her own body, she layers physical gestures and scraps of rough sound to create intensely personal imaginary landscapes. In opening herself emotionally, she creates warm yet discomforting rituals that at once embrace the viewer and remain resolutely private, exploring the limits of what can be shared between people and what must remain mysterious. Her decade-long filmmaking partnership with filmmaker and critic Maximilian Le Cain has resulted in screenings and retrospectives of their work having been shown throughout the world and their work is part of the Arts Council of Ireland's permanent collection.
Gordon Ashworth is an American musician and visual artist whose primary field is experimental composition for string instruments, field recordings and magnetic tape. He has been involved in the experimental music & harsh noise undergrounds since 2002, and has released dozens of harsh noise, drone, folk and musique concrete recordings under the names Concern, Oscillating Innards, CAEN, and in more recent years, his given name. His live performances as a solo musician focus on live cassette tape and speaker-cone manipulation of string instruments and field recordings, creating rich textures from contrasting elements of intimate, indoor acoustic sounds with broader, anonymous social environments. Ashworth is also the founder of the archival record label Olvido Records, and since 2019, he has been a co-owner of the Mississippi Records label.
www.vickylangan.com
https://vickylangan.bandcamp.com/
http://olvidorecords.com/gordon-ashworth
https://gordonashworth.bandcamp.com/