JENNI TOIVONEN | Open Studio
27 Abril 2022 16h00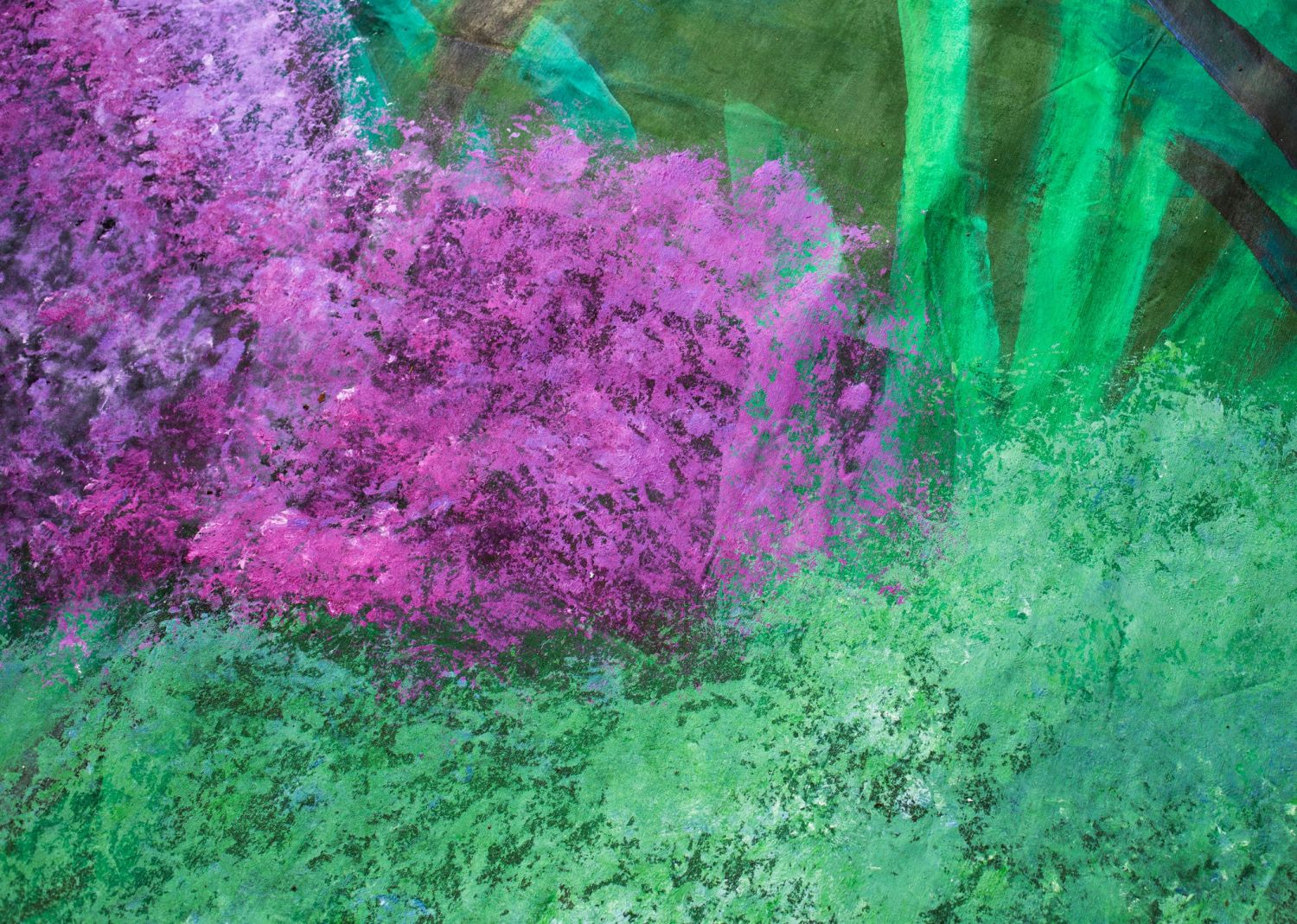 Zaratan AIR
JENNI TOIVONEN | Open Studio


OPEN | 27-28 April 2022, 16:00-20:00
ENTRY | Free
+ INFO | info@zaratan.pt
SUPPORT | República Portuguesa – Cultura / Direção-Geral das Artes


We are glad to invite you to the open studio of Jenni Toivonen, artist in residency at Zaratan.
During this last month, Jenni Toivonen has been producing a large scale acrylic painting and a risograph prints installation, both the a prolongation of a previous research: a photo-book titled "Are We There' (2021) - on display for this occasion – which investigates the artist's personal connections to Finnish utopia migration to Brazil in the 1930s. The works meditate and reflect on the connection between human and nature, examine the concept of utopia and longing for something distant as a catalyst for human action.
The acrylic painting alludes to a dreamy tropical landscape and is inspired by the Atlantic rainforest (Mata Atlântica) that surrounds the former Finnish colony, as well as the tapestries of Eila Ampula and the paintings of Toivo Suni, both Finnish artists and former migrants in Brazil. The large format allows het to create a sense of immersion, a corporeal dimension and bodily involvement that organically directs the making of the work.
The risograph prints originate from archival photos from the artist's grand aunt's album from Brazil, highlighting the passage of time and creating connections between the past and the present.


BIO: JENNI TOIVONEN (b.1993) is a Finnish visual artist and multidisciplinary practitioner. Her artistic work revolves around the interconnectedness of life, ecology, identity and memory, which she often explores through the materiality of the human body and the environment. She sees the body as a vessel for a primal creative force and a deeper ambiental understanding.
Her practice is motivated by the entanglements of personal and environmental narratives and informed by intersectional theories. Besides moving between various media such as photographs, film, text, sound and performance, Toivonen is interested in incorporating different methods and approaches to broaden her take on artistic narratives. Through performative and ritualistic methods the artist seeks reciprocity and expanding the ways of knowing and coexisting with her surroundings.
Toivonen holds an MA in Photography from Aalto University and has studied audiovisual communication in UNQ Buenos Aires. Her work has been exhibited in solo and group shows around Europe and she is among the selected artists to exhibit at the Encontros da Imagem festival in 2022.