ANGELA VISSERS | Instinto / Extinto
27 Março 2022 16h00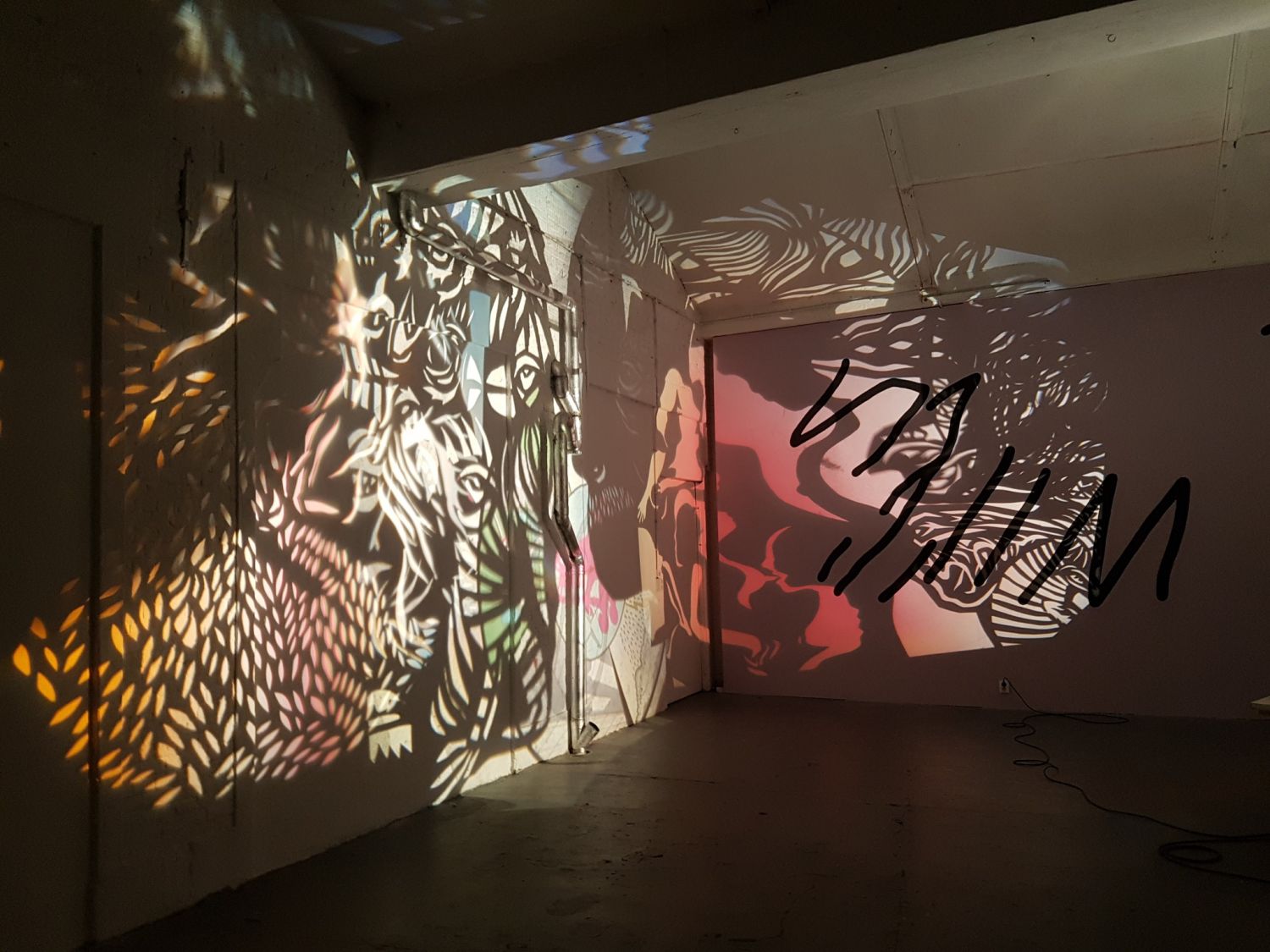 ANGELA VISSERS | Instinto / Extinto


INSTALLATION & DJ SET | 27 March 2022, 16:00-20:00
ENTRY | Free
+ INFO | info@zaratan.pt
SUPPORT | República Portuguesa – Cultura / Direção-Geral das Artes


We are thrilled to present a brand new shadow installation by Angela Vissers, created during her one month stay in Lisbon.
Built especially for the black box of Zaratan, "Instinto/Extinto" is an immersive moving installation. Composed with lights and cutouts of drawings moved with motors, Angela Vissers pieces creates a dreamy atmosphere that transport the viewers to the threshold of twilight zones. Charming scenes hide a darker reality: anthropomorphic figures and extinct animals are the main protagonists, testifying the disrupting impact of humans on the natural order.
On the occasion of the event a risograph poster design by Angela Vissers will be released and there will be a DJ set by LADRA (aka Gabriela Clavería). Driven by emotions, sensitivity, and the lightness and weight of fluidity, LADRA's sonorities seek a connection with nature and intuition, destigmatizing the vulnerability and the inconsistency of change.
https://www.instagram.com/ladraaaaa/
BIO: ANGELA VISSERS lives and work in the Netherlands. Her artistic practice is based on the creation of environmental installations made of shadows, that transport onlookers to the threshold of twilight zones where charming scenes are transformed into a darker reality. In these worlds, anthropomorphic animals are the main protagonists, highlighting how animals are inherently connected with nature and instinctively respond to environmental's signals, while humankind is undiscerning. Angela Vissers' work exposes a society at the point of no return, where human nature disrupts the natural order. She is interested in the impact of human activity in power structures within the financial sector and multinationals companies. Inevitably, these man-made systems impact their surrounding ecosystems. Environmental degradation is irrefutable; the fatal attraction to capitalism set in stone. In The Netherlands Angela Vissers (1980, Nijmegen) is also the organizer from the internation drawing festival The Big Draw that takes place in 6 cities, offering an educational program, drawing workshops, exhibitions, lectures, performances are examples of a full drawing program that is taking place on street and in cultural institutions.
http://www.kunstelaar.nl/