MOTHS DRINK THE TEARS OF SLEEPING BIRDS #7 | Nina Fraser & Marcelo Felix
26 Fevevereiro 2022 18h00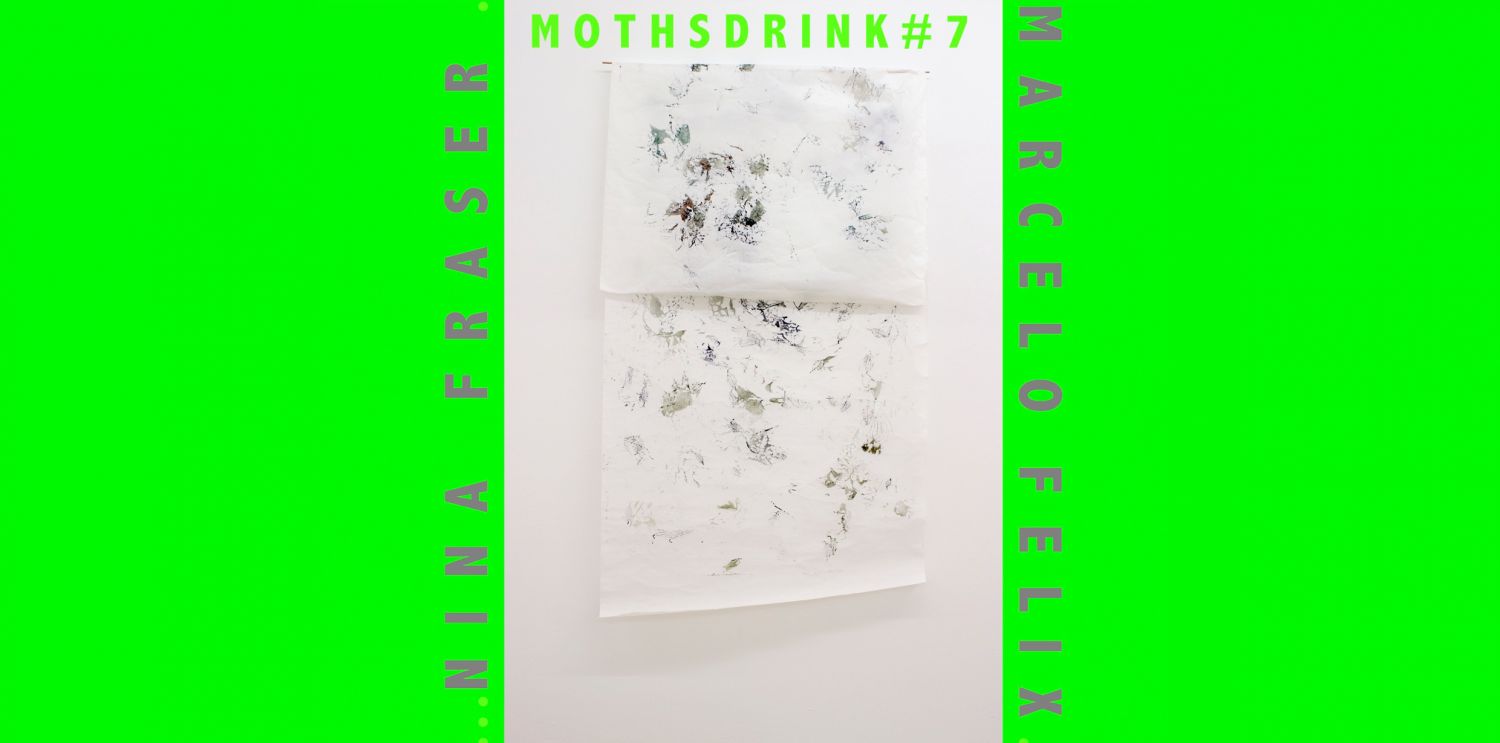 MOTHS DRINK THE TEARS OF SLEEPING BIRDS #7

WHEN | 26 February, 18:00
ENTRY | 3,5€ [monthly member fee]


Moths drink the tears of sleeping birds is a scientific statement and proposition of intent. It forms the starting point for a cycle that explores itinerancy as a mode of practice, an experiment that can be both subtle and fierce. For each edition of the cycle, materials are selected for a screening, into which two artists are invited to intervene using sound, image, installation, performance... How these interventions play out cannot be foreseen. Still, as the moth that hovers for an instant over the bird, everything subsequently disappears, moments of cross-contamination that vanish without trace.
For the seventh edition artists Marcelo Felix and Nina Fraser have chosen to subvert the usual format of the cycle, this time using text and experiments in frottage to create the short film.


Curated by: Isobel Atacus
Invited Artists: Marcelo Felix and Nina Fraser
Support: República Portuguesa – Cultura / Direção-Geral das Artes
BIOS:


MARCELO FELIX. Cinema as a poetic and essayistic art guides his practice between experimental films, poetry and a career in film editing, with a special interest in silent cinema and in the research and intersection of disciplines, which lead him to classical studies and translation, to contemporary art and to film programming. The conflicting relationship between man and nature and the formation of an awareness of botanical reality are themes present in his films, since Eden's Ark (2011), namely in Flower and Eclipse (2013), Paul (2016), and Dominion (2019). Between background and main subject, this dimension continues in several of his ongoing projects.


NINA FRASER (1984) b. St.Albans, Hertfordshire, UK. She completed her Bachelors of Art in Textile Art at Winchester College of Art, UK, in 2006. In 2015-17 she attended the artist residency program at MArt, in Lisbon. Nina's work is multidisciplinary, creating collages, paintings and installation exploring human interaction and relationship with the environment. Exhibitions include: Home, Espaço Cultural Mercês, Lisbon, Portugal (2021); TAXIS DERMA, Museum of Natural Science and History, Lisbon, Portugal (2019); Qual Paisagem, Livraria Sá da Costa - Galeria, Lisbon, Portugal (2019) and Sublime, Mute, Lisbon, Portugal (2019). Nina's collages have been published in magazines and books, including, most recently "Collage Care: Transforming Emotions & Life Experiences" edited by Kanyer Art Collection, 2021. Nina's work is represented in the public and private collections including: The Doug and Laurie Kanyer Art Collection, Yakima, WA, USA; Coleção Grupo IMPRESSA, Lisbon, Portugal; Casa das Artes de Tavira, Tavira, Portugal; Coleção Figueiredo Ribeiro, Abrantes, Portugal; Retroavangarda Gallery Collection, Warsaw, Poland amongst others. She lives and works in Portugal.