Closing of the exhbition"LEITE DERRAMADO" [curated by pedro gramaxo]
15 Maio 2021 16h00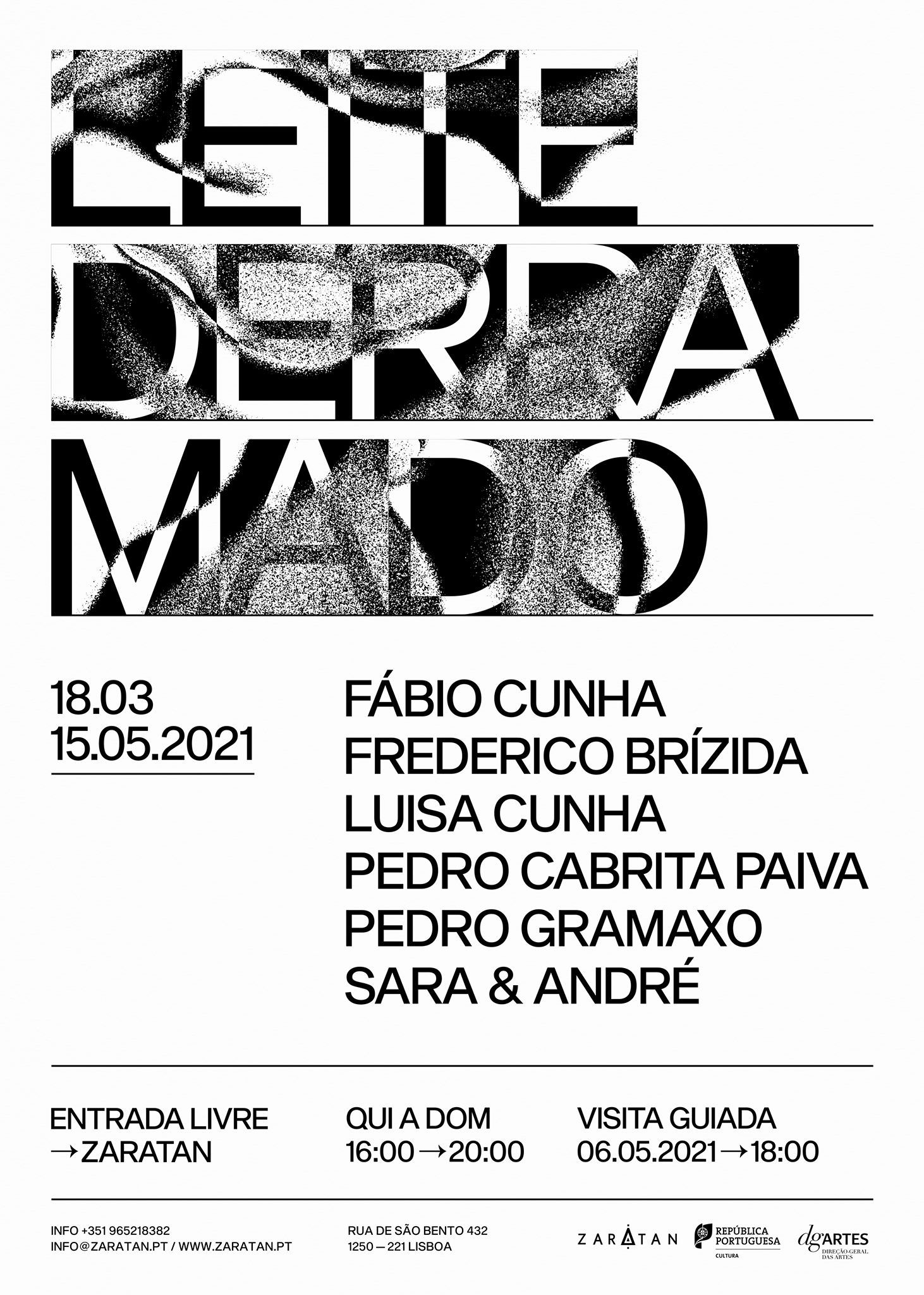 Closing of the exhbition"LEITE DERRAMADO" [curated by pedro gramaxo]

Zaratan invites to celebrate the closing of the exhibition"LEITE DERRAMADO", with works by Fábio Cunha, Frederico Brizida, Luísa Cunha, Pedro Cabrita Paiva, Pedro Gramaxo and Sara & André.
Composed of mostly white works, the exhibition occupies the gallery with a non-existent concept, as if the gallery itself was empty, with pieces of different formats and production contexts.


FREE ENTRY | *In the context of the Covid-19 pandemic, the use of a sanitary mask is mandatory to visit the exhibition and entry is subject to maximum capacity, in compliance with hygiene and safety rules.
INFO | info@zaratan.pt | +352 967580235 |
www.zaratan.pt
SUPPORT | República Portuguesa – Cultura / Direção-Geral das Artes