PERFUSSOM (28) Nilson Muniz + Opus Pistorum
22 Maio 2021 19h00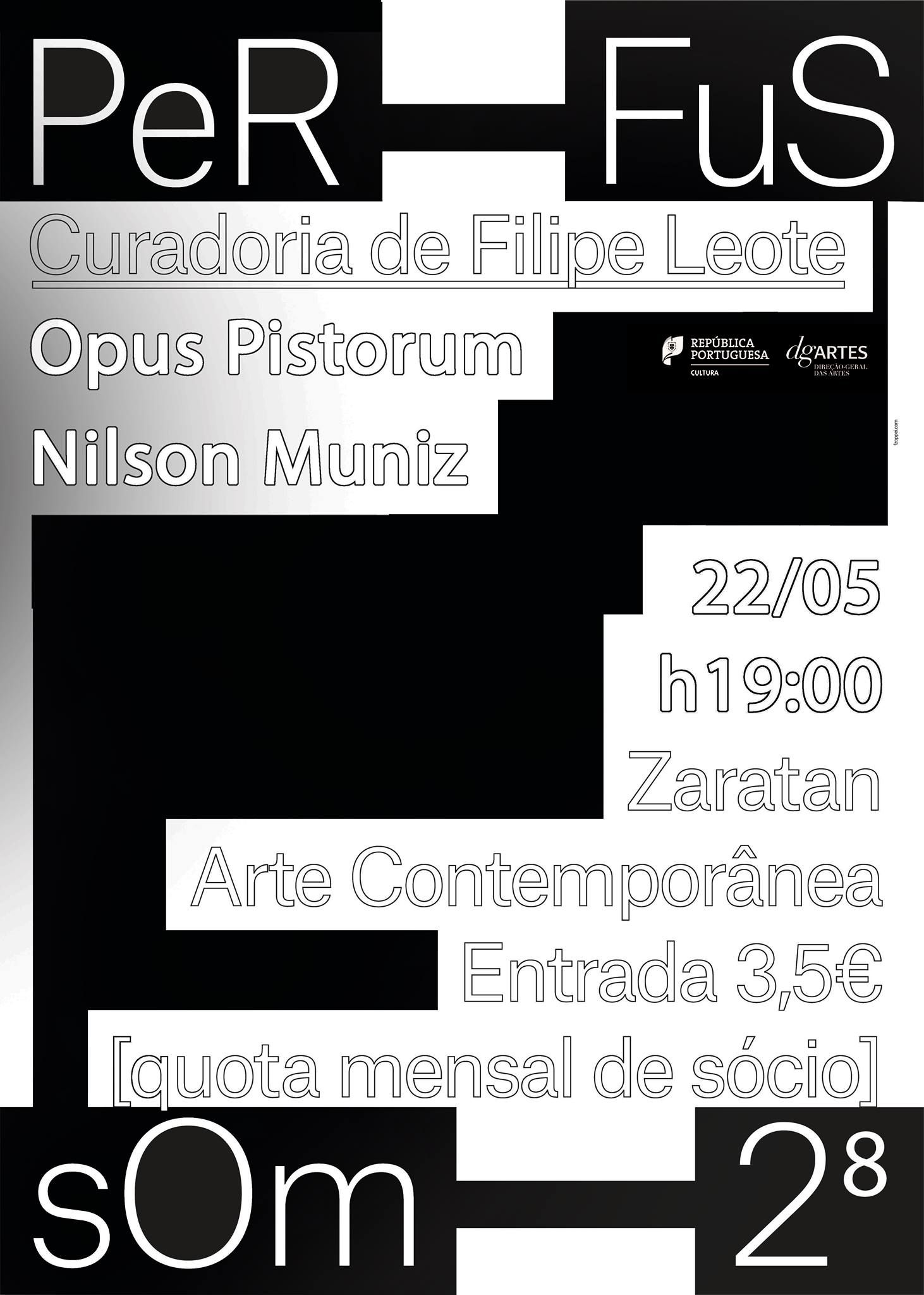 PERFUSSOM (28)
Nilson Muniz + Opus Pistorum


18/5 at 19:00
Free entry form members [monthly fee 3,5€ ]*
Support: República Portuguesa – Cultura / Direção-Geral das Artes
Reservation: booking@zaratan.pt
PERFUSSOM is a cycle of live events between performance, music and poetry. PERFUSSOM follows a nomadic and undisciplined path, proposing the mixing of several expressive languages. With curatorship of Filipe Leote, it happens once a month at Zaratan since September 2017.
For this occasion we present a live performance of spoken word by Nilson Muniz and an electronic live set by Opus Pistorum.


>>> NILSON MUNIZ |
https://www.youtube.com/watch?v=h2mZh6rtaEI
Presenting a performance of Spoken Word with the title PALAVRA CORPO E SOM (WORD, BODY AND SOUND), a collection of authorial poems, where the performer explores the poetic multiplicity through the imagery and sound of the word.
Using the body and the voice as an instrument, the performer recreates and suggests, through sound layers in interaction with the audience, the conduction of the word on stage, in search of a narrative that is supported by the susceptibilities of poetry as sound and movement.
Opus Pistorum is a musical manifestation by Helder Menor, a native of Barreiro, where he is continuously involved in cultural projects, being the most recurrent Linha Amarela- Produções, the collective / publisher that has been launching small runs by emerging artists of the local panorama. In this concert, he presents us with the work he developed during the year 2020, a collection of environmental banners coming from a reflection on the relationship of Humanity with Nature - more specifically with plants - and on the role that other organisms have in dialectics relations ruling life in society.


*[IN THE CONTEXT OF THE COVID-19 PANDEMIC, THE USE OF A SANITARY MASK IS MANDATORY TO ATTEND PUBLIC EVENTS AND PLACES ARE LIMITED. WE RECOMMEND YOU TO BOOK YOUR SPOT THROUGH THE EMAIL: BOOKING@ZARATAN.PT]