Ciclo N-Dj #101 /// NDJ João Viotti + NDJ Samantha Elizondo
23 Setembro 2021 18h01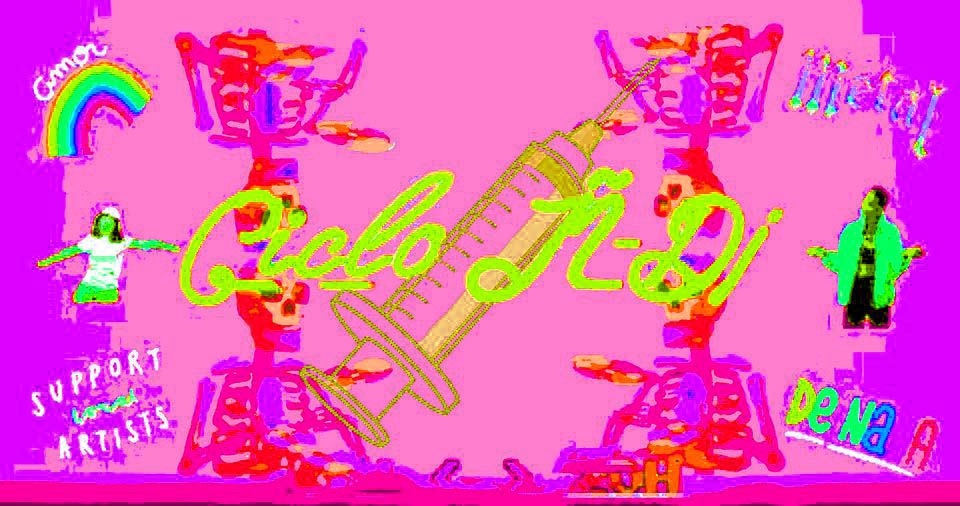 Ciclo Ñ-Dj #101 /// ÑDJ João Viotti + ÑDJ Samantha Elizondo


23 September, 18:00 to 20:00 | Free entry*


>>> JOÃO VIOTTI is an unregistered audiophile, whose favorite product focuses on low visibility musical works: Pop obscured by super Pop, obsolete advertising spots and songs with indecipherable lyrics. Pirated cassettes and pirated songs.
Approximately danceable at the cost of abandoning some good taste. Memorable after the third shot of the Mushroom of Time.
The dirt comes off completely after the first wash

https://joaoviotti.wordpress.com/


>>>SAMANTHA ELIZONDO (1997) doesn't think her music taste can be categorized in just one genre. She enjoys playing deep house to 50s jazz music. Expressing her deep emotions through a musical experience.
The cycle N-DJ s is now back to the patio of Zaratan, to be enjoyed with a glass of red wine. It appears as a practice of shared musical exploration: Zaratan invites artists from all areas whose work is somehow related to music, with no pretensions or previous performances as Djs. This not-dj's select the sound using any type of mechanical/digital device (k7's of mp3's readers, smartphones, PDAs, radios, etc.) than those used by "career djs".
*[IN THE CONTEXT OF THE COVID-19 PANDEMIC, THE USE OF A SANITARY MASK IS MANDATORY TO ATTEND PUBLIC EVENTS]