NEW MAKER ENSAMBLE | I transgress borders and boundaries
10 Setembro 2021 19h00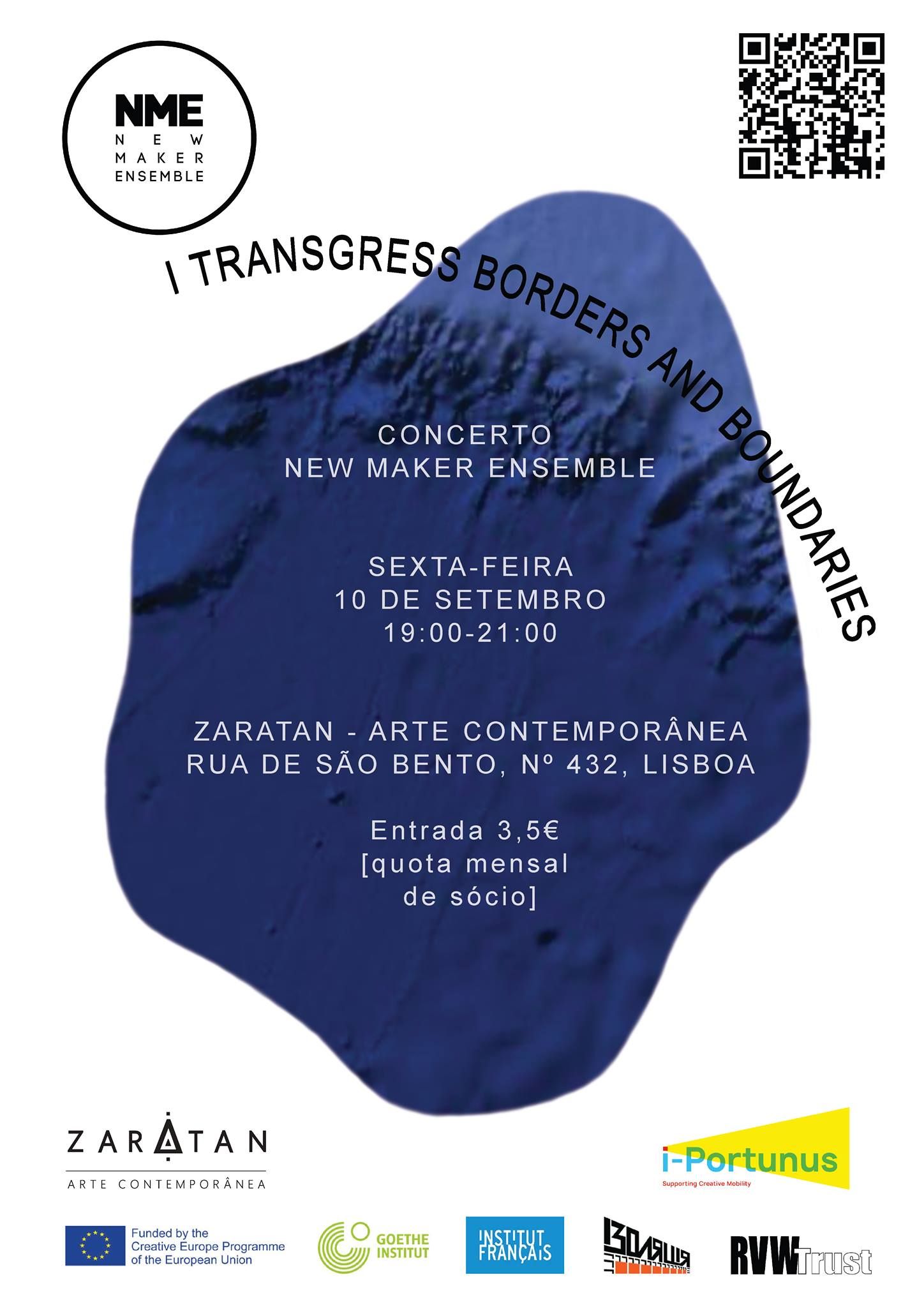 NEW MAKER ENSAMBLE | I transgress borders and boundaries

September 10 , 19:00
Entry 3,5€ [monthly membership]
Bookings: booking@zaratan.pt [In the context of the Covid-19 pandemic, the use of a sanitary mask is mandatory to attend public events and places are limited]
'I transgress borders and boundaries' is an interdisciplinary concert that brings together musicians, composers, artists, researchers, scientists and philosophers in search of elemental histories. From stone to soil and ice to water, the concert delves into deep time transformations of one living planet and its more recent encounters with human forces. By sharing a voice with a multitude of life-forms, the programme seeks to tune in to matters that come to matter, and that simultaneously embody our past, present and future.
This concert is presented by Sara Rodrigues, Roxanna Albayati and Rodrigo B. Camacho.
+ INFO:
http://www.nmensemble.com/i-transgress-borders-and-boundaries-en.html
BIO: The New Maker Ensemble was formed in London (2014) as a laboratory for experimentation with various forms of new music and performance art, welcoming and bringing together individuals of different backgrounds. Through a permeable culture of collaboration and interdisciplinarity, the group has developed extended notions of what music can be or interact with. Always approaching creation critically, the NME stands holistically and investigatively before our ever-changing environment.