MOBILE PHOTOGRAPHY WORKSHOP with BRENDA MARIA FERNANDEZ
20 Setembro 2021 16h00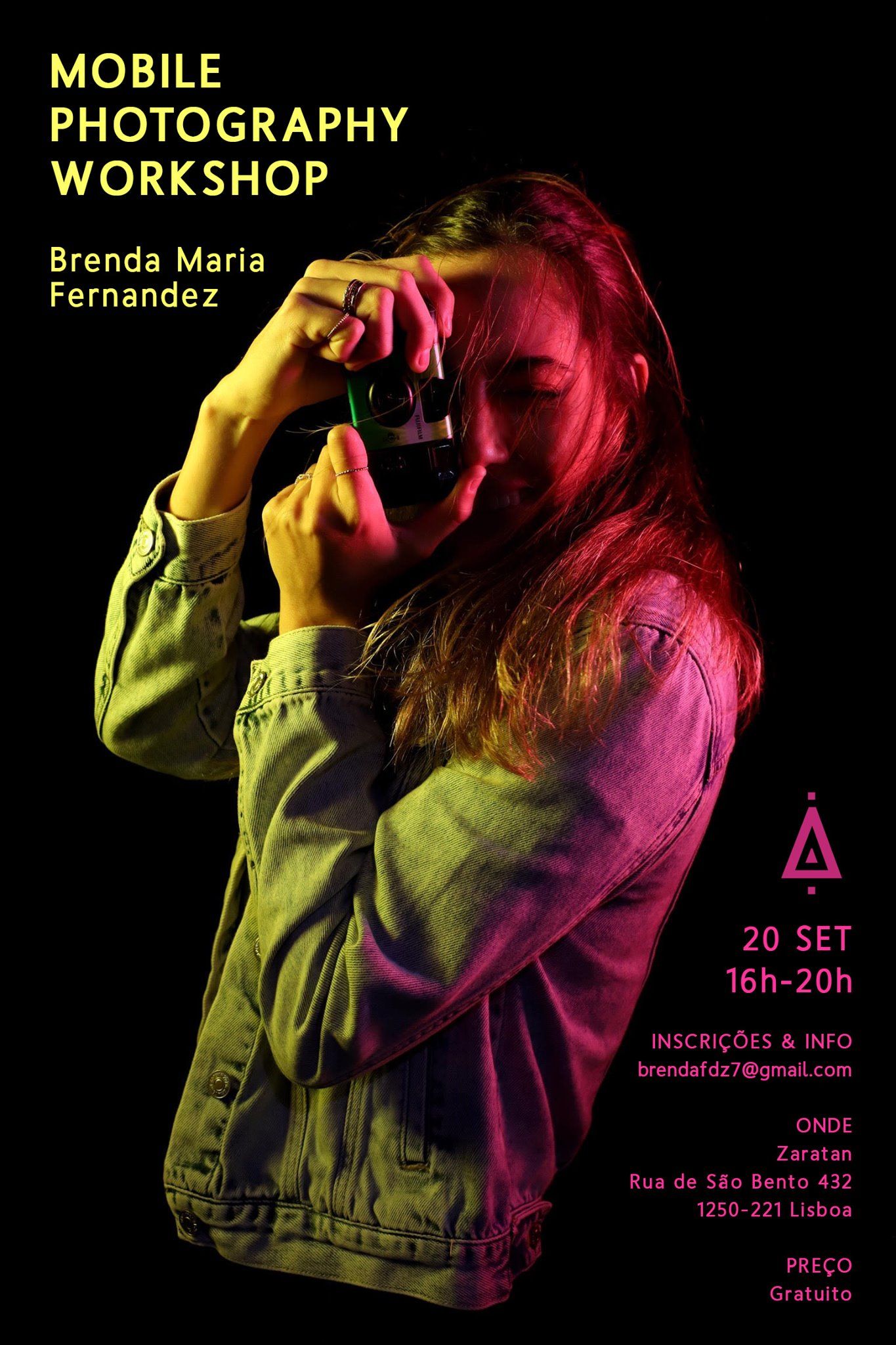 MOBILE PHOTOGRAPHY WORKSHOP with BRENDA MARIA FERNANDEZ
September 20 | 16:00-20:00
Drawing from her personal experience, artist Brenda Maria Fernandez invites participants to an informal exploration of digital photography through the use of a mobile phone. Through photographic exercises, supported by authors and autobiographical references, essential knowledge is transmitted in the use of the camera as a means of self-expression.
The workshop takes place in an afternoon, oriented towards the concrete needs of the group. After a brief theoretical introduction, there will be a tour around Zaratan, where practice and interaction provide curiosity, creativity and sharing of what is seen.
ARTIST / EDUCATOR:
Brenda Maria Fernandez (1996) is a visual artist born and raised in conservative and traditional Monterrey, Mexico, where she recently earned a degree in photography from La Salle College International. Using a multimedia approach, her artistic practice focuses on self-expression and excessive sharing of personal issues. Often expressing a dark and dreamlike setting, her work uses photography to explore various aspects of identity and sexuality. Recently, he has been exploring self-portrait, with a gaze filtered through introspective lenses. In Lisbon, she will present her latest project, "This Is The Feeling You Thought Repressed", a dark but delicate look at the past where he wakes up from a state of numbness.
ELIGIBILITY
Students and young people between 16 and 30 years old.
The workshop will be held in English.
NECESSARY EQUIPMENT
Trainees must have a mobile phone with camera or similar.
PRICE
Free!
DURATION
4 hours
WHERE
Zaratan – Arte Contemporânea
Rua de São Bento 432
1250-221 Lisbon
APPLICATIONS & INFO
Applications must be sent only by email: brendafdz7@gmail.com or info@zaratan.pt
COVID-19 MEASURES
In the context of the covid-19 pandemic, the use of a sanitary mask is mandatory in closed spaces and the participation is limited to 10 trainees.