GEORGIA GREEN | 'When The Clouds Touch The Ground'
23 Setembro 2021 16h00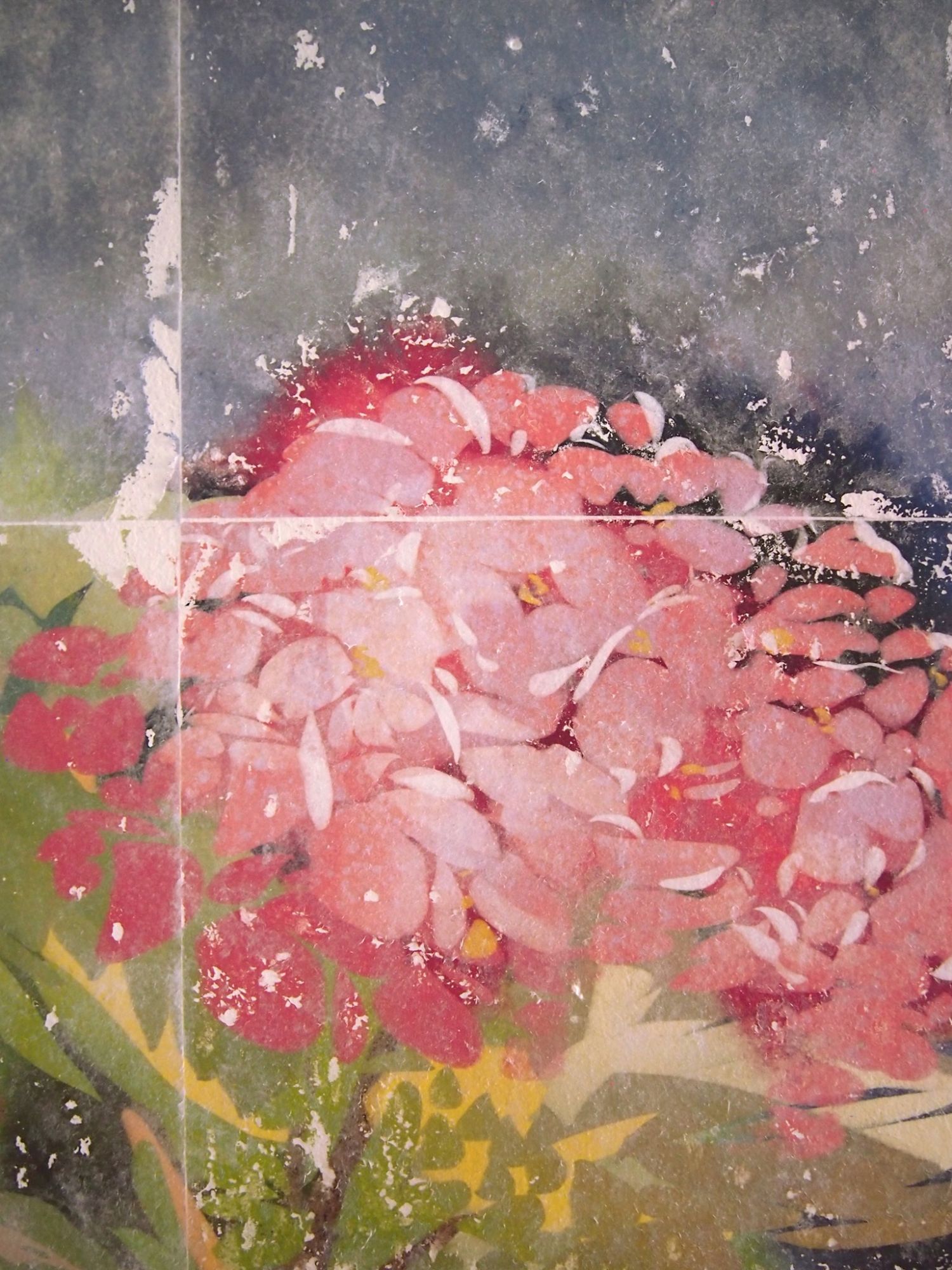 Zaratan AIR | Open StudioGEORGIA GREEN | 'When The Clouds Touch The Ground'
OPEN | September 23-24-25-26, 2021
SCHEDULE | Thu-Sun, 16:00-20:00
SUPPORT | República Portuguesa – Cultura / Direção-Geral das Artes
ENTRY | Free*
Zaratan is pleased to invite you for the opening of 'When The Clouds Touch The Ground', a flash solo exhibition by Georgia Green composed of rapidly produced transfer prints responding to the visual landscape of Lisbon.
Traditionally, the medium of 'transfer' is used to print imagery onto fabric. Georgia Green has chosen to use a variation of this technique in her exhibition, transferring each print directly onto the walls of the gallery. The result is a series of vulnerable and temporary frescoes, depicting ordinary and fragile moments of urban life.
The process is repetitive and destructive, pushing against the usual precise and technical nature of printmaking. In the place of an edition of prints these works are inherently fleeting, unpredictable and impermanent. There is a lovely irony to their softened appearance, as though each mural has become worn down by time, when in fact it is the process of creation that destroys each print.
Through this medium Georgia Green's visual interpretations of contemporary architectureare folded into a more primordial vision of urban existence. The prints highlight a city's tendency to exist in a constant state of flux. History is enriched and stripped simultaneously; buildings and businesses are cyclically added and removed from the landscape, where equally temporary characters move around.
Georgia Green's fleeting and delicate approach produces a quick and instinctive dialogue with the city, which results in a visual chronicle of ordinary moments in human life, hidden in primordial observations of urban existence.
BIO: Since graduating from the Glasgow School of art in 2018, GEORGIA GREEN has been working as a printmaker, illustrator and muralist. Whilst her practice is primarily based within the UK, she is closely connected as a creative to Europe through her movements abroad as an Artist in Residence and enjoys working and exhibiting internationally. In Georgia's prints dreamscapes and landscapes collide; people and interiors soften into hyper-bright plant and bird motifs; anthropomorphic forms dissolve into something delightfully primitive and hopeful. Within these spaces memory exists as colour alone, illuminated by the chimerical tangle of curiosity and longing that prompts each print.
https://georgia-elizabeth-green.com/
* [In the context of the Covid-19 pandemic, to access the exhibition the use of sanitary mask is mandatory and entry is subject to maximum capacity, in compliance with hygiene and safety standards.]