Artist Talk | BRENDA MARIA FERNANDEZ & GEORGIA GREEN
25 Setembro 2021 18h00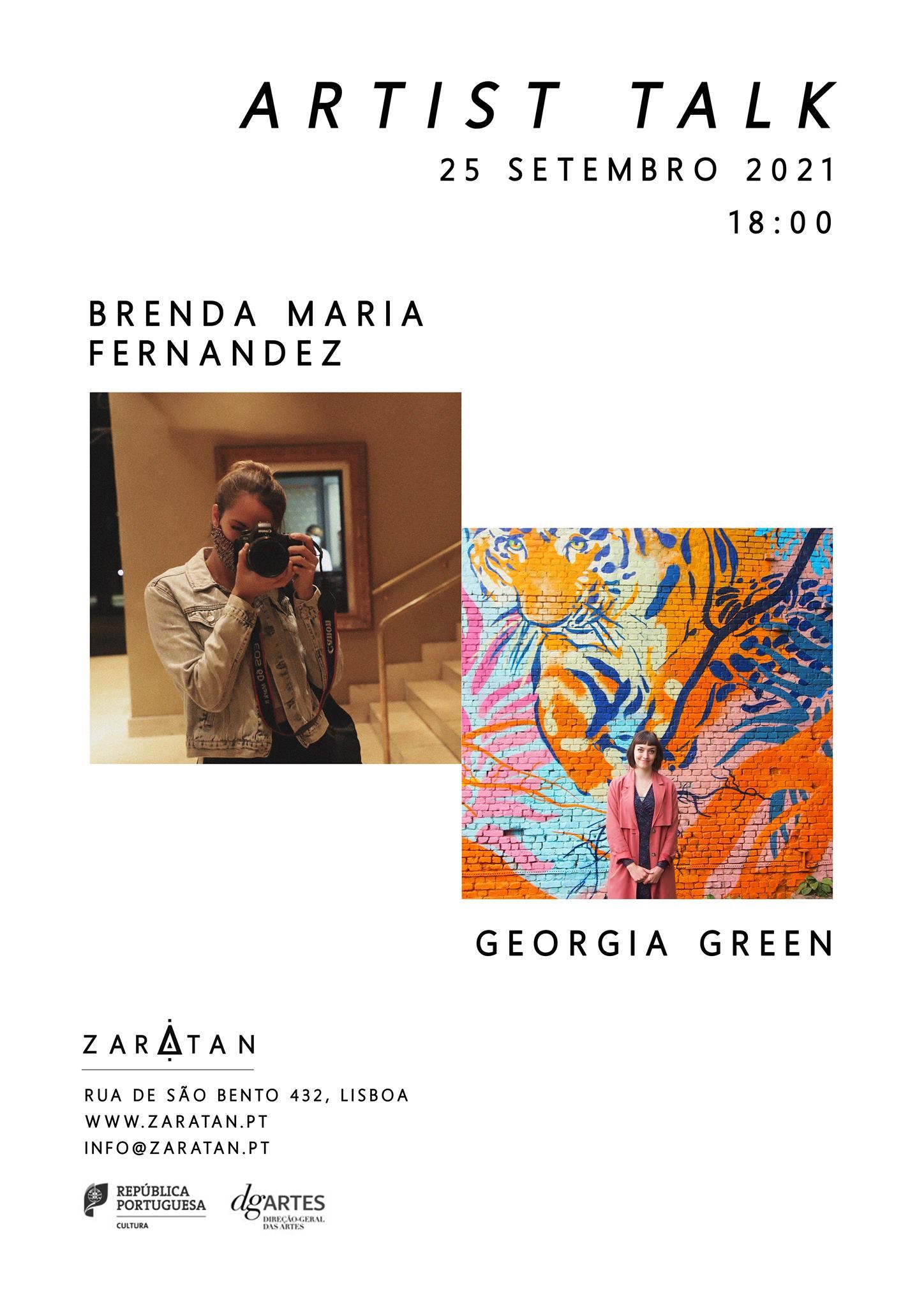 Zaratan AIR Artist Talk | BRENDA MARIA FERNANDEZ & GEORGIA GREEN
SCHEDULE | September 26, 18:00
FREE ENTRY *
INFO | residencies@zaratan.pt
SUPPORT | República Portuguesa – Cultura / Direção-Geral das Artes
The Artist Talks offer the community a chance to meet the artists-in-residence at Zaratan and to gain insight into the creative process.
During this encounter Brenda Maria Fernandez and Georgia Green will introduce briefly their artistic practices and will give us an insight into the exhibitions simultaneously open in the gallery space at Zaratan.
The conversation will be held in english and the participants are encourage to engage.
[*In the context of the Covid-19 pandemic, the conversation takes place outdoors in the Zaratan courtyard, with mandatory use of a mask and limited seating, in compliance with hygiene and safety standards.]
BIOS:
>>> BRENDA MARIA FERNANDEZ (1996) a visual artist born and raised in the conservative and traditional Monterrey, in Mexico, where she recently obtained a degree in photography from La Salle College International Following a multimedia approach, her artistic practice focuses on self- expression and oversharing. Often expressing a gloomy and dreamy scenario, her work uses photography to explore all aspects of identity and sexuality. Recently she has been exploring and reinventing herself through self-portraiture, looking at the world through an introspective lens. In Lisbon, she will be presenting her most recent project, "This Is The Feeling You Thought You Had Repressed", a dark but delicate look into her past where she wakes up from a drug induced state, after stopping the use of a medication for ADHD (Attention deficit hyperactivity disorder). [
https://www.brendamaria.com/
]
>>> Since graduating from the Glasgow School of art in 2018, GEORGIA GREEN has been working as a printmaker, illustrator and muralist. Whilst her practice is primarily based within the UK, she is closely connected as a creative to Europe through her movements abroad as an Artist in Residence and enjoys working and exhibiting internationally. In Georgia's prints dreamscapes and landscapes collide; people and interiors soften into hyper-bright plant and bird motifs; anthropomorphic forms dissolve into something delightfully primitive and hopeful. Within these spaces memory exists as colour alone, illuminated by the chimerical tangle of curiosity and longing that prompts each print. During her stay at Zaratan Georgia aims to create and collate a series of drawings, paintings and prints lifted directly from her surroundings, producing a rapid and emotive dialogue in response to visual stimuli. The results will generate a visual chronicle of the ordinary moments of human life, folded into primordial observations of urban existence.
[
https://georgia-elizabeth-green.com/
]