SUPER-DIVAS #1 | Vasco Gato e Gonçalo Gato
20 Novembro 2021 17h00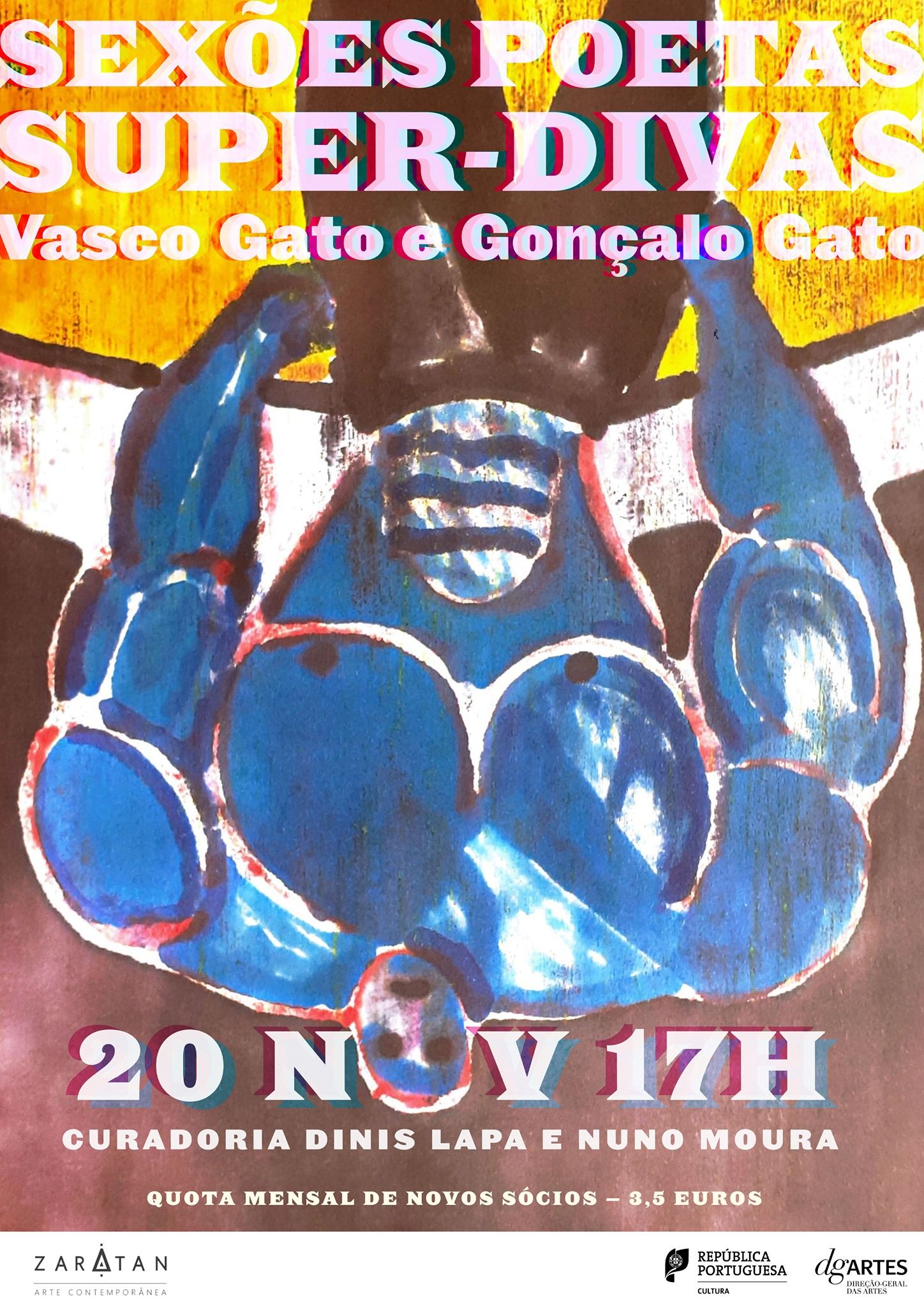 SUPER-DIVAS #1 | Vasco Gato e Gonçalo Gato
WHEN | 20 November, 17:00 – 20:00
ENTRY | 3,5€ [monthly member fee]
INFO | info@zaratan.pt
What drives poets? Sung sex, of course. But, being poets, it's ultrasex. That is why this cycle dedicated to super hot super divas is urgently needed. Dinis Lapa and Nuno Moura send jests into the air and then a divine ray pierces them with the names of the mega sexiest poets in Portugal. All of them are somehow connected to music. Super-diva prima-donnas is what they are. «Sexões» are, therefore, sex sessions with the sexiest poetry super-divas. The feast is served.
Biographies:
NUNO MOURA is the editor of Mia Soave and Douda Correria. He is part of the collectives O COPO, Ventilan, ÃFÑM and Batatas Parvas.
DINIS LAPA is a poet, musician and literary translator. He was a member of the band Guta Naki, is a member of the HAL e os Arqueiros and is the author of the book "Barbabélico" (Douda Correria, 2021).