GOLDEN DISKÓ SHIP /// concerto
27 Novembro 2021 19h30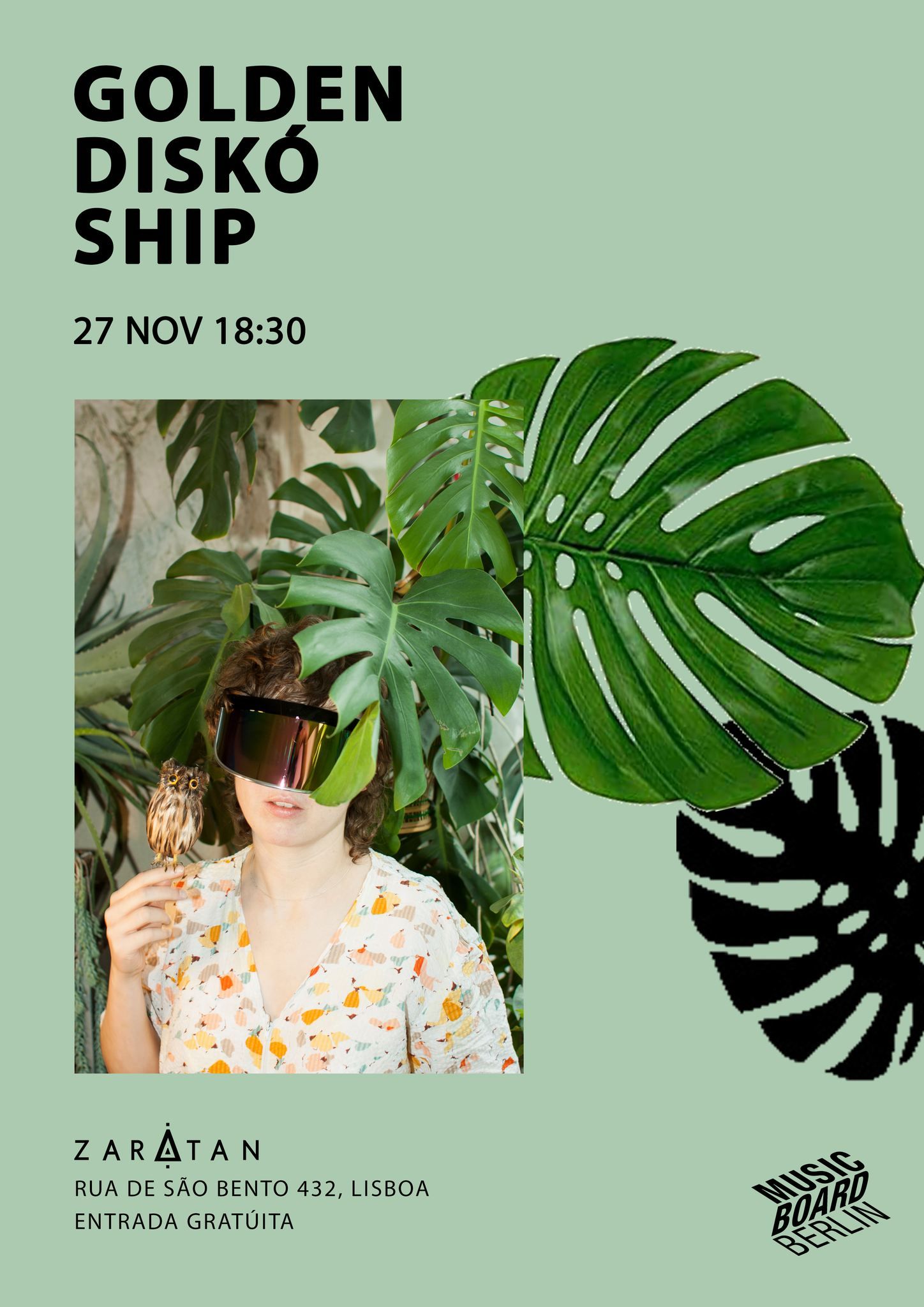 GOLDEN DISKÓ SHIP
27 November at 18:30
Free entry
We are pleased to present a live performance by Golden Diskó Ship (aka Theresa Stroetges), artist in residency at Zaratan
Theresa Stroetges has and always will be a traveler. Under the name Golden Diskó Ship or as a member of bands like Soft Grid or the improv collective Epiphany Now!, the Berlin-based multi-instrumentalist has continuously been moving through the fringes of experimental music, but also extensively explored the possibilities of tried and tested formulas - whether folk, rock, techno or pop. With her fourth solo album, her first for the Karaoke Kalk label, the Golden Diskó Ship is yet again venturing into unknown territory. »Araceae« is inspired by environmental changes and the eerie feelings that arise when faced with natural beauty - when everything seems perfect on the surface but something feels off underneath it all. As a whole, it is notably more focused on electronic grooves that provide the foundation for Stroetges's poetic long-form storytelling.
Partially conceived during a residency in India, »Araceae« is the first Golden Diskó Ship record to feature two guest musicians. For »Wildly Floral, Slightly Damp,« Stroetges collaborated with percussionist Dripta Samajder and Sophia Trollmann takes over saxophone duties for »Ortolan. Both are integral standout tracks on an album that clearly follows a holistic plan.
Her residency in Lisbon is funded by Musicboard Berlin GmbH.
Photo credit: Sara Perovic.
Links:
http://www.goldendiskoship.com/
http://www.karaokekalk.de/
https://www.youtube.com/watch?v=Yvmi_hBAY2s&list=RDEMsnywuWSAfdOHytWxMaXwow&start_radio=1
https://www.youtube.com/watch?v=uWNXtx3XB8k
https://www.youtube.com/watch?v=17EfOwNrvgs