HAMMER TIME | 2nd Performance-Auction
4 Dezembro 2021 17h00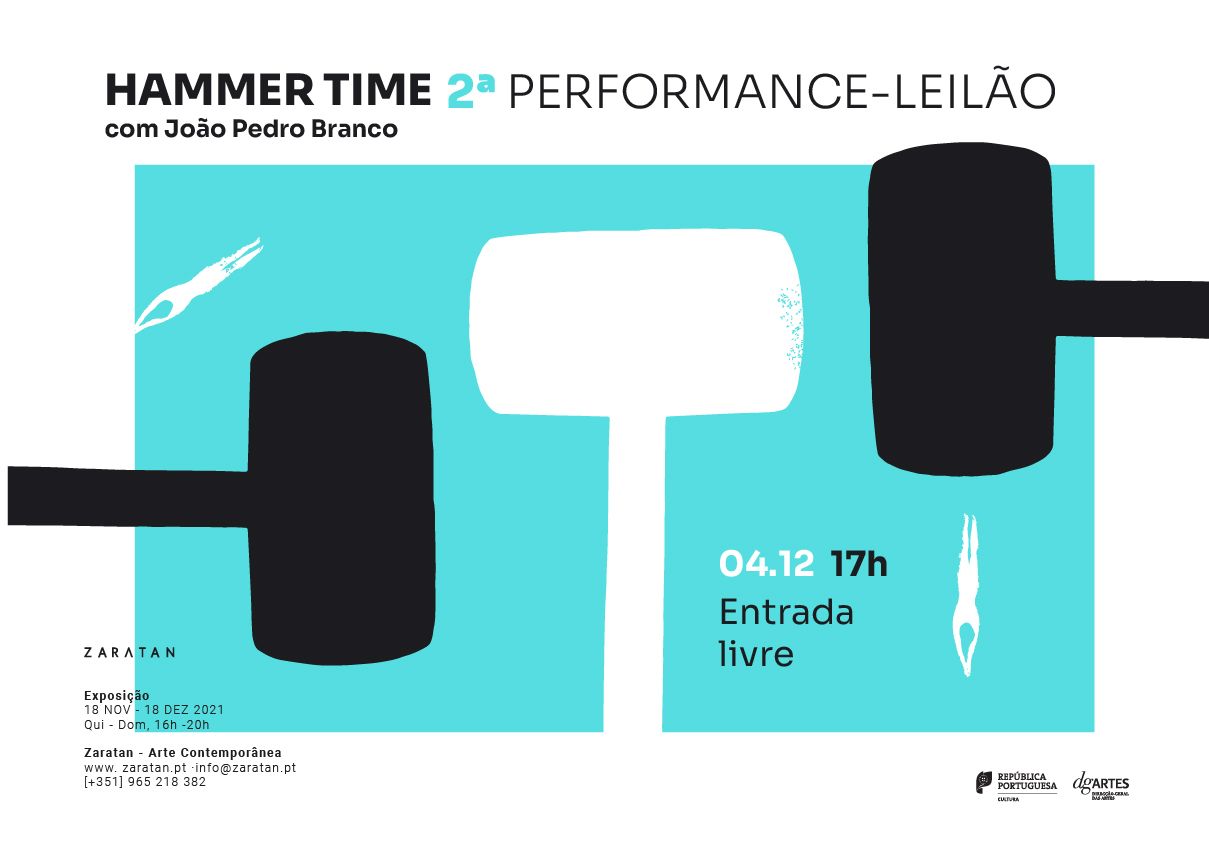 HAMMER TIME | 2nd Performance-Auction
4 December, 17:00
Free entry
We are pleased to announce the second of 4 performance biddings conducted by artist João Pedro Branco.

The bids will be made in person and online through the facebook livestream link that will be generated at the time the auction starts.
The event is an integral part of the exhibition-auction "Hammer Time", on display at Zaratan until 18 December. Includes works by:
Alon? Etimis, Ana Romana, Ana Torres, António Olaio, Bárbara Bulhão, Cristina Motta, David Magalhães Alves, Dilar Pereira, Fabio Baldo, Felix Vong, Flor de Ceres Rabaçal, Fábio Colaço, Georgia Green, Henrique Neves, Hoana Bonito, Isobel Atacus , Janice Rocha, João Fonte Santa, João Mouro, João Viotti, Juan Pablo Heilbron, Letícia Larin, Lilly Saywitz, Maja Escher, Maria Máximo, Nina Fraser, Nuno Direitinho, Nuno Martins, Pedro Branco, Pedro Gramaxo, Rafael Raposo Pires, Raquel Moreira, Run Jiang, S4RA, Sara Almiro, Susana Borges, Thomas Pilnik, Tiago Giora, Vasco Costa and other anonymous artists.

With the support of Direção-Geral das Artes / República Portuguesa.