Circuitos Sonoros Lisboa
1 Outubro 2020 16h00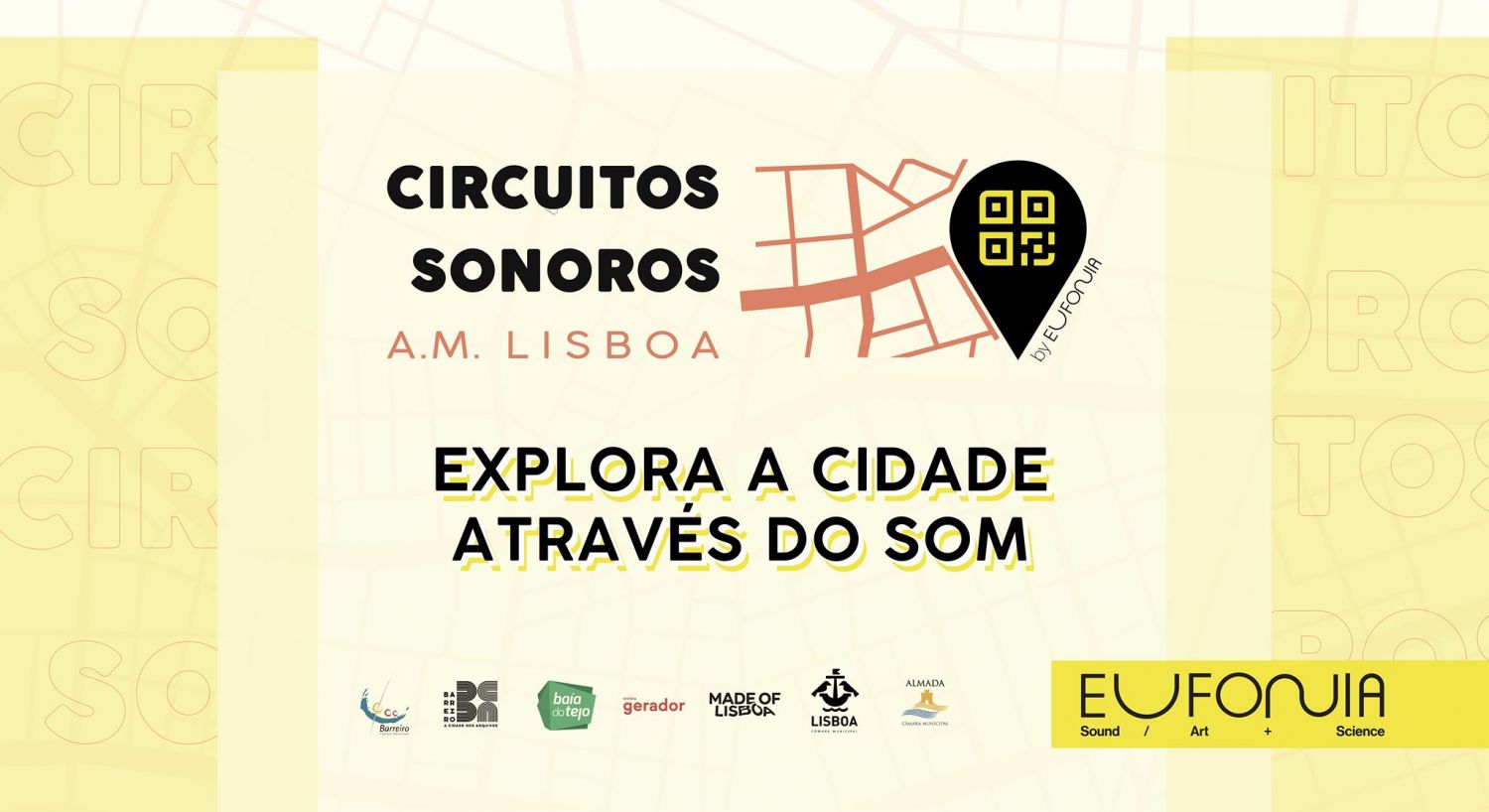 DURING OCTOBER THE METROPOLITAN AREA OF LISBON WILL SOUND DIFFERENT.
Through QR Codes placed in public places in the cities of Lisbon, Almada and Barreiro, you can access on your mobile phone, sound creations that connect the urban landscape to your hearing.
At each point you will find the narrative that an artist developed for that place around one of the themes 'memory, fear, rhythm, freedom and health'.
EXPLORE THE CIRCUITS
BARREIRO, CACILHAS, GRAÇA, PRINCIPE REAL AND XABREGAS.
A BELA ASSOCIAÇÃO, ARROZ ESTÚDIOS, CAMALEÃO, LINHA AMARELA PRODUÇÕES, ZARATAN - ARTE CONTEMPORÂNEA.
RHYTHM, FEAR, MEMORY, FREEDOM AND HEALTH.
https://www.instagram.com/sound.circuits/
ENTIDADES CRIATIVASCREATIVE ENTITIES
PARCEIROSPARTNERS
Câmara Municipal do Barreiro
Baía do Tejo
Barreiro Cidade dos Arquivos
Gerador
Made of Lisboa
Câmara Municipal de Lisboa
Câmara Municipal de Almada