RELEASE OF POSTERS IN RISOGRAPHY /// LIMITED EDITIONS
30 Julho 2020 16h00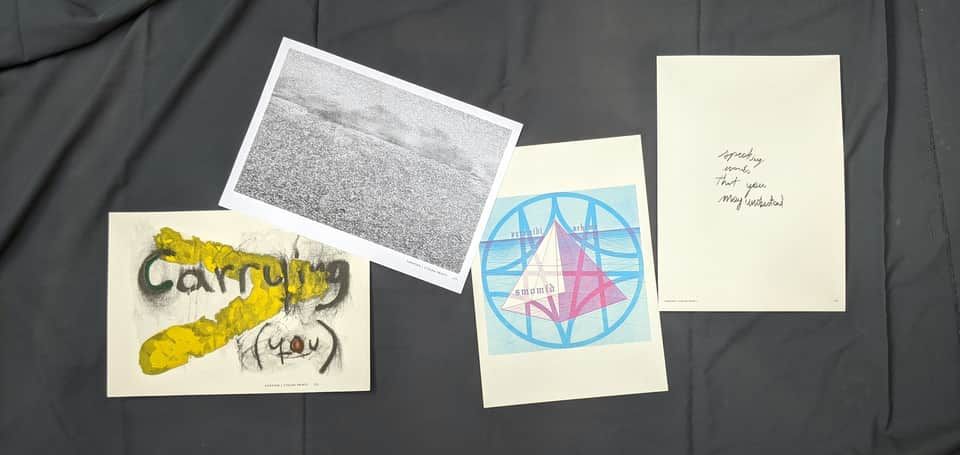 RELEASE OF POSTERS IN RISOGRAPHY /// LIMITED EDITIONS30 July 2020, from 16:00 to 20:00
We invite you to launch four original posters by Lindsay Benedict (US), Margot Kick (DE), Alessandro Facchini (IT) and Nick Demopoulos (US / GR), who were recently in residence at Zaratan.
Printed in risography in partnership with Stolen Prints, the posters are produced in a limited edition of 25 copies.
In a shared creation experience, these editions were edited in close collaboration between Zaratan and the artists themselves during their stay in Lisbon, with the intention of leaving a trace of their work in the association's physical archive.
Sales revenues support both the authors themselves and Zaratan's continued activities [50% discount on launch day]