#3 Towards a Gutter Mysticism: Inner Alchemy & the Sub-Real
22 Fevevereiro 2020 18h00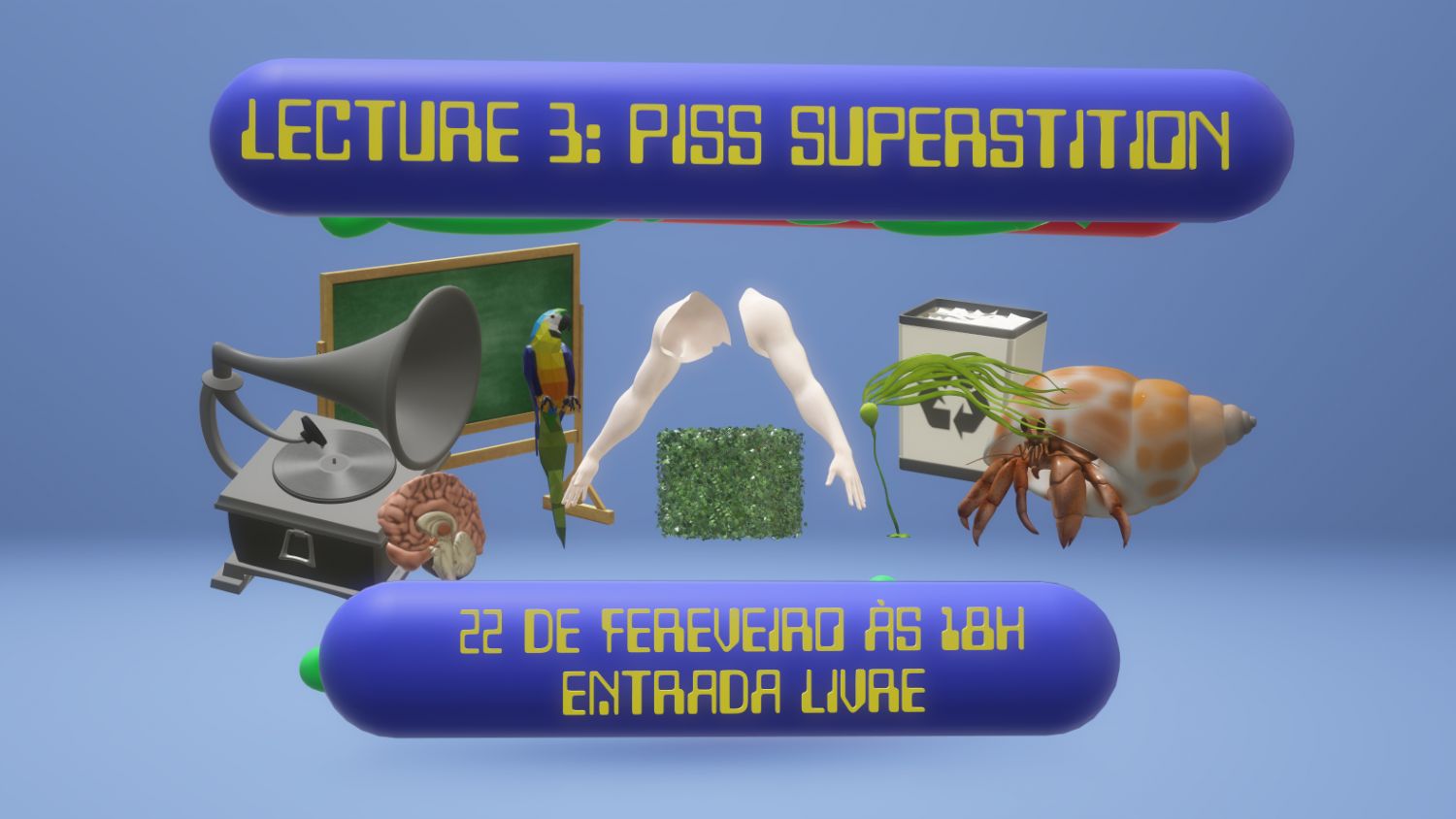 February 22 at 6PM
Free entry


Zaratan is thrilled to invite for the second lecture from the cycle Towards a Gutter Mysticism: Inner Alchemy and the Sub-real presented by Pascal Ansell. Embracing an experimental approach to the act of sharing knowledge, this series encounters the experiences of ritualistic preparation, playfully with different media, languages, and contexts.
Relieve yourself of your burdens by entering the interactive space of the third of Pascal Ansell's lectures. As they continue, the generation of ideas increasingly makes our beloved Zaratan appear as a laboratory, very much the kidneys of Lisbon's creative juice flow.
Our friend, the theorist Georges Bataille, lamented the absence of religious myth in 1940s France. Myth more generally has been effectively co-opted by political populists, yet we, the Left, need to gulp down the best bottles of tales and legends with the ultimate act of spraying them around town, on every street corner, into all empty receptacles in sight, our restless paws pounding the cobblestones to a new song, the spray-steam of hot agitating froth of political change.
Underpinning the lecture is the root chakra, Muladhara, which finds its place in the pelvic floor. In this lecture-lab, we will consider from a deep fountain of inspiration. Perhaps we will indulge in our and others' hot creative juices, like some enactment of a yellowish ouroboros. We'll draw on Jewish prayer and James Joyce, to discover how both the Talmud and modernists anticipated new thinking on anatomy: the human as one huge fleshy doughnut, full of openings and hollow spaces. Echoing under our skin is the possibility to enact wider social change. Our 'number one' priority now is to praise our own rejected product under a triumphantly open sky.


BIO: Pascal Ansell is a writer and musician based in Lisbon. Previous lectures have explored Portuguese football, 'Cooking with Salazar', boxing and the mastery of Joe Meek.

https://soundcloud.com/pascalanselltragichord
https://urubutapes.bandcamp.com/track/sunsplat