Artists Talk | Lina Choi + Evrim Akyay and Su Güzey
21 Dezembro 2019 18h00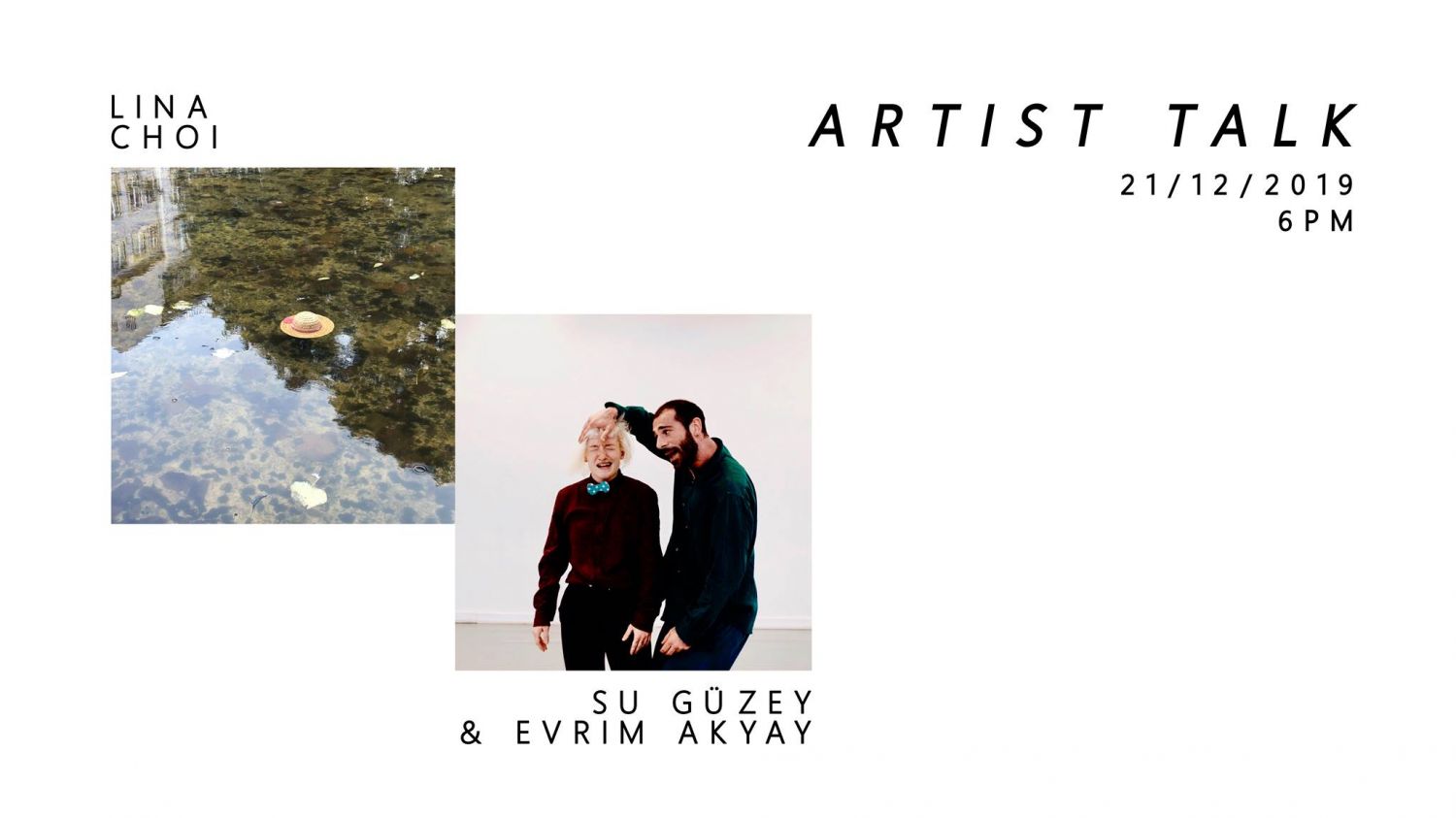 Artists Talk | Lina Choi + Evrim Akyay and Su Güzey
December 21 at 6pm | Free Entry
The Artist Talks offer the community a chance to meet the artists-in-residence at Zaratan and to gain insight into the creative process.
On December 21,at 6PM, the artist Lina Choi (KR) and the choreographers and dancers Evrim Akyay and Su Güzey (TR) introduce briefly their artistic practices and research themes.
>>> LINA CHOI was born in South Korea in 1990. She currently lives and works in London, studying in MA Sculpture, Royal College of Art. She works in the fields of installation with sound, especially she is interested in using technological devices. Lina Choi uses personal life as a source of inspiration to question the meaning of being in a contemporary society with growing individualism and an interminable cycle of deconstruction and construction. Although the society consists of individuals, sometimes individuals' matters are considered less important than the society or groups. Lately Lina has worked with sound and speakers, recording individuals' voices or sounds around her, and transform them into other forms, with the aim of giving visual power to individuals' personal narrative. Recently, she had several exhibitions in London. It stems out 'A World in Vertigo' in Brunel Museum, which represented technological argument and sensorial states, from the loudspeakers to AI.
>>> SU GÜZEY & EVRIM AKYAY are performers, dancers and choreographer currently developing "Small Talk", a physical theatre project design for 2 interpreters. Su Güzey & Evrim Akyay started researching from the dynamic of pair, the minimal initiation of a story; a story between the two, simply and enjoyable because it is open to different interpretations, without any implifications or responsibilties for the audience to get any message/meaning. Su Güzey (1991, Instambul) is a dancer, performer and coreographer. She keeps on creating in versatile disciplines; light design and installations, object design and music composition. She cherishes to simply create a cinematographic language, a world on stage, where everything can look in harmony and in chaos, only in balance. Evrim Akyay (1980, Istanbul) started dancing with traditional dance. His choreographies so far include; Don (2009), Routine (2010), Cage'd (collaboration with Korhan Basaran, 2015) , Simple Present (2016), One by One (2017), TAK (for Visegrad Cultural Festival, 2017), Sal? (2018) and Hadi (2019) for Istanbul State Contemporary Dance Company 'MDTistanbul'. He is still working with Aakash Odedra Company as a freelance dancer in the piece '
#Je
Suis'. Currently he is living in Istanbul, Turkey.