Miguel Feraso Cabral | João de Almeida + João Carlos Pinto
19 Outubro 2019 19h00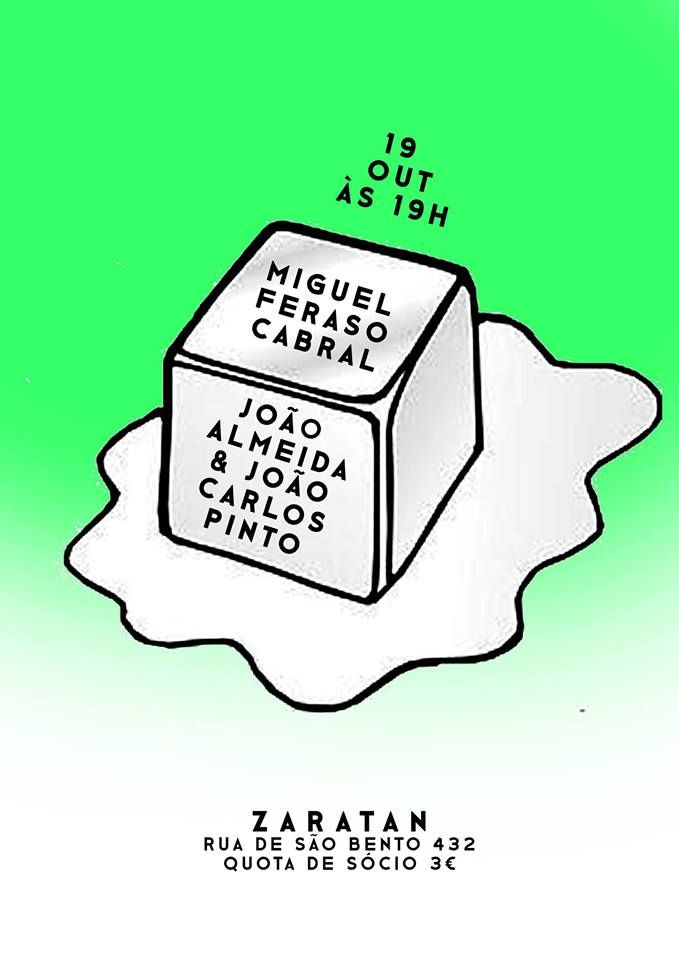 Miguel Feraso Cabral
João de Almeida + João Carlos Pinto
19/10 at 19h00
Entry 3 € [monthly membership fee]
>>> JOÃO DE ALMEIDA + JOÃO CARLOS PINTO
They propose an electroacoustic dialogue between an experimental use of the trumpet and hand-built electronic instruments - symbiotically linked through real-time digital processing. João Almeida and João Carlos Pinto both studied at theEscola Superior de Música and, in addition to their activity as a duo (in places such as Zaratan, Desterro and Bar Irreal), participated in opera creation and dance performance workshops at Estúdios Victor Córdon ( in partnership with Teatro Nacional de São Carlosp and Companhia Nacional de Bailado.
>>> MIGUEL FERASO CABRAL
Electric guitar (loopers, delays and electronics)
He composes layered music about echoes and cycles of guitar residual sounds - electric pulsations for twisted wandering and melodic sketching. Rides from the most delicate and subtle fingering to the gaping and rude chord.
http://www.miguelferaso.com/music/