Wendy Crockett | "Under Construction"
25 Julho 2019 19h00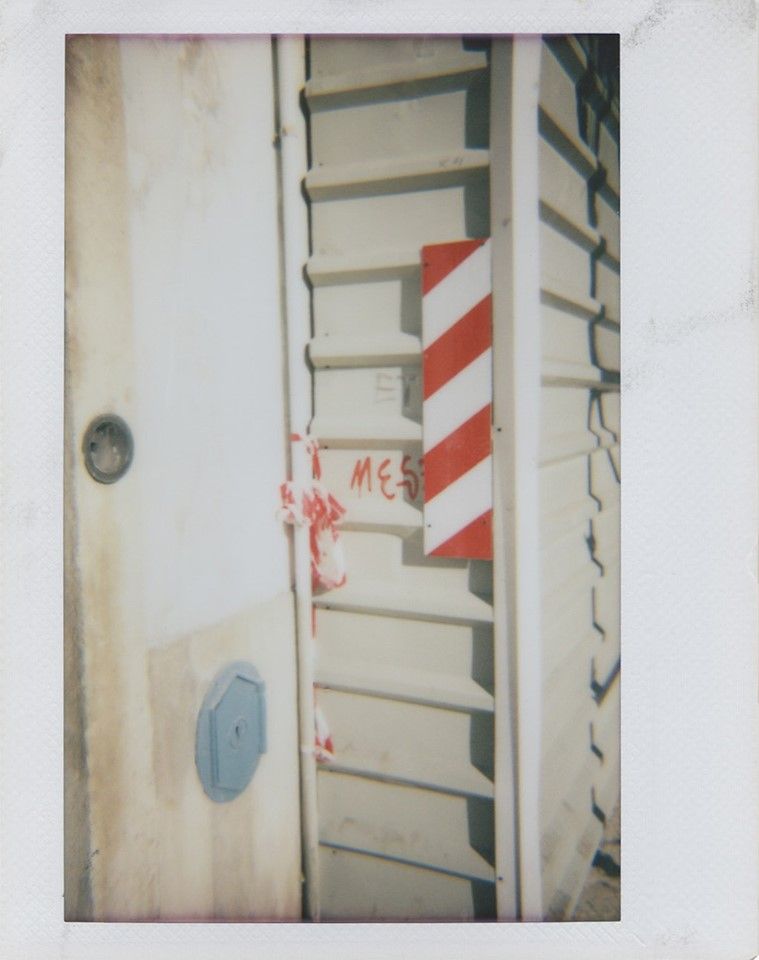 Zaratan AIR | Open Studio
WENDY CROCKETT
"Under Construction"
OPENING | 25 July 19h00
ARTIST TALK | 25 July 17h00
OPEN | 26-27-28 July 2019, from 4 to 8pm
"Under Construction" is a flash exhibition by Wendy Crockett, who is presenting the works developed during one month residency in Zaratan.
Although working primarily with photography, Wendy Crocket's artistic practice favors a multimedia approach to the use of the camera, both in terms of photographic and printing techniques, or in the installational devices.
While in Lisbn her artistic practice went in two very distinguish and almost opposite direction. On one side the exploration of the inside space, with "Abstract Studio Experimentation", a series of analog composition taken within the studio space with instant film. On the other the documentation of the outside urban space, with "Under Construction", that documents digitally the plethora of cranes that pepper the city, in transition towards a process of gentrification.
A third virtual space overlaps this inside/outside binary division: "Stalkumentary" is composed by over 150 screenshots and video of the artist's rabbit ,captures throughout the month through a hidden camera. Dali -the rabbit - became the mascotte of an impossible separation from home due digital technology.
BIO:
WENDY CROCKETT was born and raised in the San Francisco Bay Area. She holds a BA in Fine Arts from the University of California Santa Cruz and her MFA in Photography from San Jose State University. Her work has been exhibited in Iceland, Russia and in the United States. When she is not traveling, she teaches photography in Silicon Valley.