Artists Talks | Marie-Pascale Hardy + George Hinks
15 Junho 2019 18h00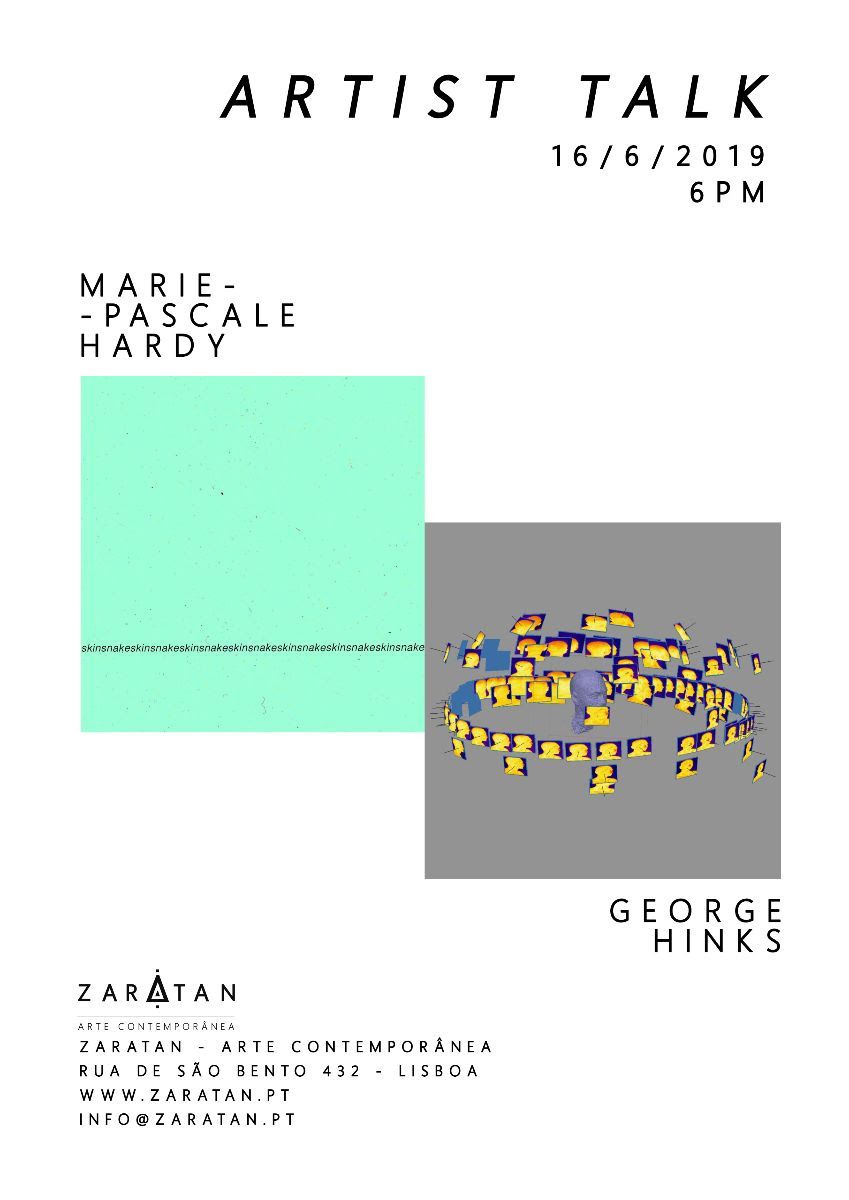 Artists Talks | Marie-Pascale Hardy and George Hinks
June 15 at 6pm | Free Entry
The Artist Talks offer the community a chance to meet the artists-in-residence at Zaratan and to gain insight into the creative process. On June 15, from 6 pm, Marie-Pascale Hardy (CA) and George Hinks (UK) will be giving a short introduction of their artistic practices. The entrance is free and the presentations will be held in english. Questions and discussion are encouraged.
>>> MARIE-PASCALE HARDY is an artist whose practice extends across poetry, performance, vocal and visual art. Born 1985 in Quebec, Canada. Studied fine arts and design at Université Laval. Lived in London for nearly a decade where she turned to music and writing. Now based in Berlin. Her words have appeared in Poetry London, SAND, FU Review, stadtsprachen, The Delinquent. She is the vocalist and lyricist of the experimental duo Paco Sala. More info:
mphardy.com
>>> GEORGE HINKS is an interdisciplinary artist situated in London, experimenting prominently with new imaging technologies, computational aesthetics and data analysis. His work explores the boundaries between art, science and engineering; greatly influenced by his maritime upbringing in Portsmouth, South England. He studied in Photography (Hons), BA at the University of Westminster (London, UK), and has recently been awarded "The Signature Art Prize 2019".