Wednesday (us / nl / pt) - Hardcore Jazz Improv
10 Setembro 2015 20h00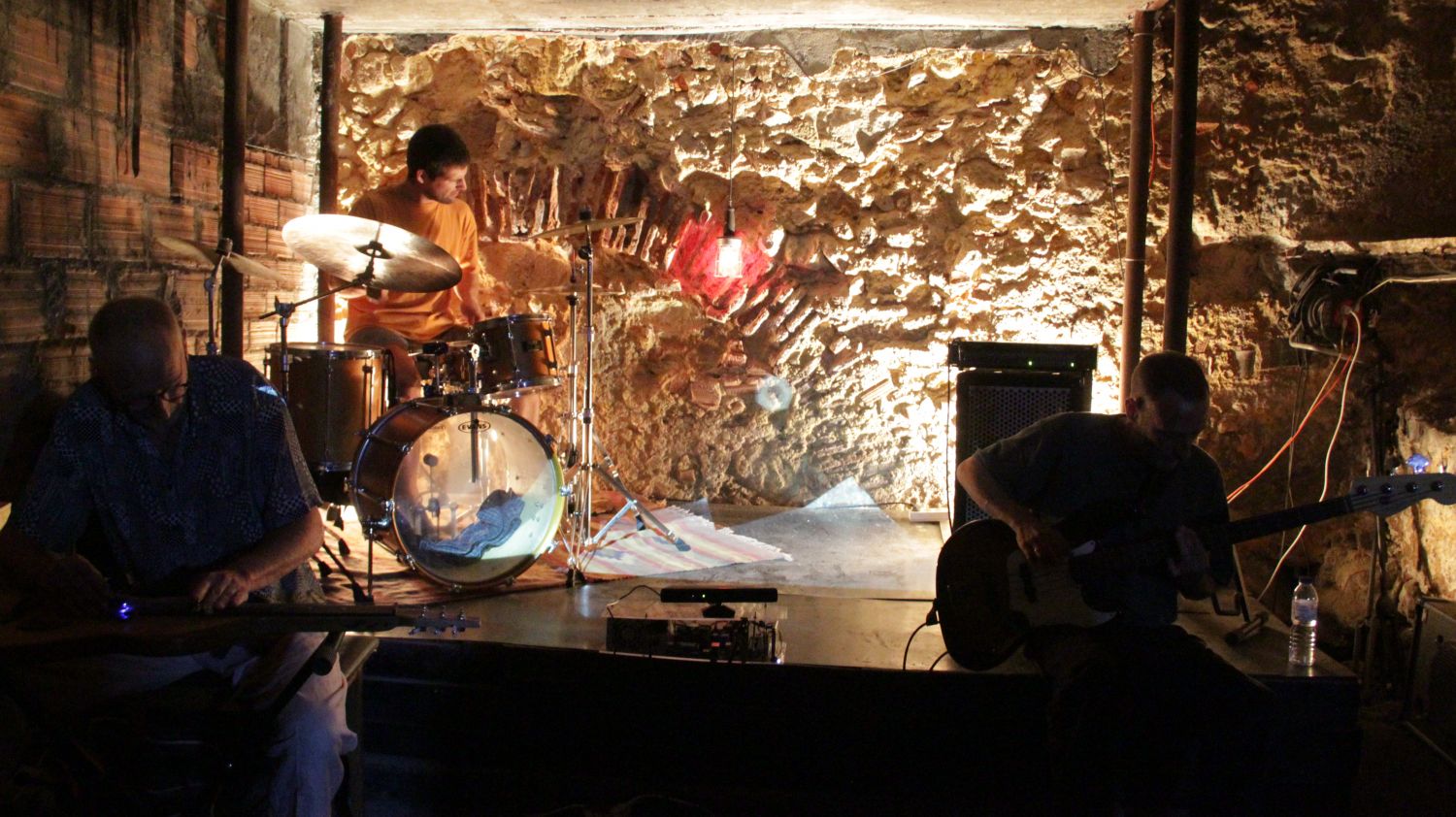 Invited by André Sier, on the opening day of the exhibition "Radiotelescópio", John Klima presents his latest music project called "Wednesday" (USA / NL / PT), created in collaboration with Thomas Kahrel and Nuno Morão.
Thomas Kahrel: Lap steel guitar + electronics
John Klima: Bass
Nuno Morão: Drums


BIOSThomas Kahrel
Thomas Kahrel (1959 Amsterdam) is a v
isual and scenic artist, a musician and a music instrument designer.
Lives in Lisbon since 1990
John Klima
John Klima (Los Angeles, 1965) is a Visual/Media Artist, Bassist, and Audio Engineer. Klima was very active at the turn of the 21st century in the field of New Media Art, exhibiting audio/visual works in museums and galleries around the world. Relocating from New York to Lisbon in 2007, he began concentrating on music, playing briefly with "Caro de Fogo de Sei Miguel", and subsequently forming a trio with To Trips and Adriana Sa, known as "Timespine". In 2014, he founded "ScratchBuilt Studios", where he restores and uses antique microphones and recording equipment in conjunction with contemporary digital techniques, working with a broad group of local and international experimental musicians.
Nuno Morão

Nuno Morão (Lisboa, 1976). Baterista-percussionista, compositor e sonoplasta. Participa em diversas formações no campo da música experimental e improvisada, das quais se destacam UR (André Sier), PARQUE (Ricardo Jacinto), Pinkdraft, IKB, VGO, e também o Ensemble JER. Baterista de Nome Comum, Nuno Sanches e Madalena Palmeirim. Sonoplasta na editora BOCA. Também passeia pelas serras, recolhe documentação, e fotografa comboios.