Artists Talks | Chris Wood & Rabia Farooqui
7 Abril 2018 19h00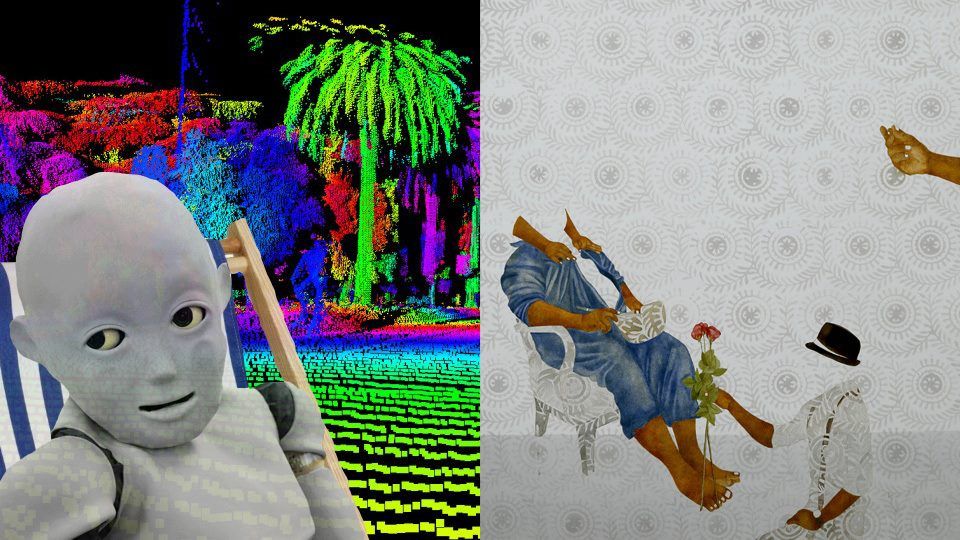 Artists Talks | Chris Wood & Rabia Farooqui
April 7 at 6pm | Free Entry
The Artist Talks offer the community a chance to meet the artists-in-residence at Zaratan and to gain insight into the creative process. On April 7, beginning at 6 pm, Chris Wood (UK) and Rabia Farooqui (PK) will be giving a short introduction of their artistic practices. The entrance is free and the presentations will be held in english. Questions and discussion will be encouraged.
CHRIS WOOD is an artist and researcher interested in imaginaries around technology, especially the ways emerging technology define our experiences of time and space. His practice is based around collaborative workshops, conversations and interactions. It also draws on his background as a sound recordist, engineer and radio producer. In this presentation he will showing some recent works and discuss his residency project, which speculates on the experiences perceived and created by artificial intelligence.
RABIA FAROOQUI is an emerging artist from Karachi, Pakistan, working maynly with the technique of Gouache on Wasli (stemming from traditional Miniature painting) with block printed backgrounds of traditional motifs and patterns. Her inspiration comes through observing and analyzing the interactions, reactions, and body language of people, blending her country's raw culture with contemporary art forms and languages. Beside introducing her artistic practice, in this presentation she will be discussing the possibility of breaking traditional boundaries within the realms of art.