Concerts /// Stoiks / Marc Merza & Sergio Garcia / Vatsun
26 Janeiro 2018 19h00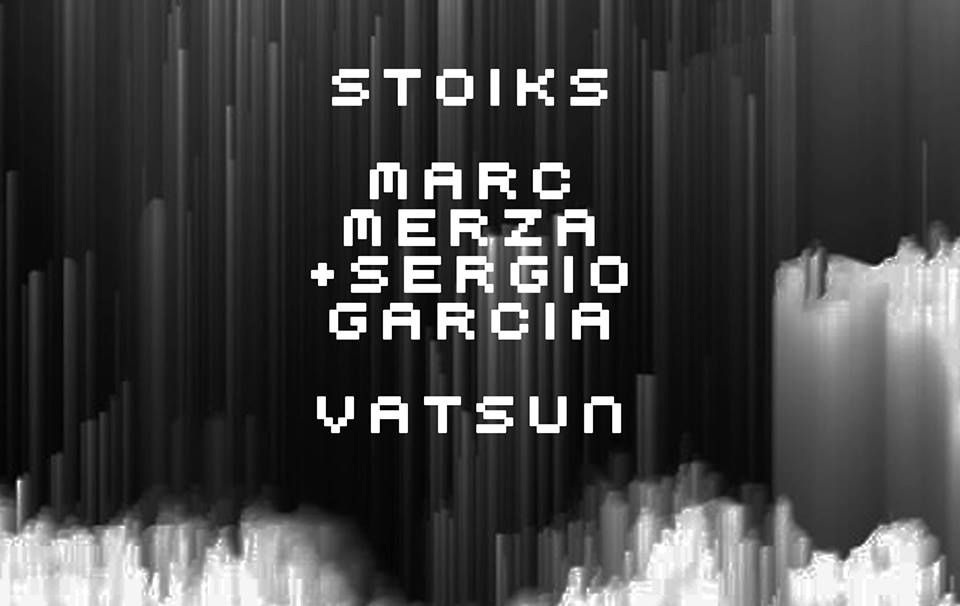 An electronic music session at Zaratan, with concerts by STOIKS (no), MARC MERZA + SERGIO GARCIA (us / se) and VATSUN (pt).
STOIKS
Stoiks is a one-woman electronics project from Bergen in Norway, dabbling with a dark, atmospheric sound. With a deep expression and large vocal range, STOIKS tries to give you a sense of being in some place totally different. The main focus used in a new form of music: "vocal sculpting", is made to hypnotise. What else can one name it: Techno- Avant garde?
https://m.soundcloud.com/user-562880539
MARC MERZA + SERGIO GARCIA
Marc Merza is artist/musician based between Brooklyn, New York and Oakland, California. His recordings are at times improvisational and spontaneous, and other times, heavily crafted, sculpted and reworked. He has spent the past ten years in both cities performing and collaborating with other musicians. Most notably is Lizard Kisses, a collaboration with fellow artist Cory Siegler. He often composes on guitar to speak to others, but the use of tape loops, field recordings and electronic equipment are not foreign in Marc's music.
Sergio Garcia is a Stockholm based electronic producer and DJ. His debut 12" was released through Work Them Records under the moniker GORDO. You can find him DJing throughout Berlin or writing treatments for his upcoming films.
The duo have been long time best friends and this will be the first live performance together.
http://www.marcmerza.com/
|
https://www.facebook.com/lizardkisses
|
http://soundcloud.com/selective_memory
(Marc Merza)
https://www.facebook.com/Gordobeats
|
https://soundcloud.com/leon4ever
(Sergio Garcia)
VATSUN
The Vatsun or Vakhs poetry style was created in the 14th century by the poet Lalleshwari. In her works, words devolved mystical and transcendent experiences. Today the trip continues, in homage to this origin, where the discovery of new ways is made in music. A ritual with his eyes on the other side of the mirror.
Vatsun is an independent electronic music project with songs in Portuguese. It was founded in 2014 by Sérgio Deuchande who sings, writes and produces the electronic beats. In 2017 begins to collaborate with the project Bruno Garcez as producer and instrumentalist in Microkorg and electric bass. After the release of the new album "Imaterial" last December, their live performance is set for 2018.
https://vatsun.bandcamp.com/