Fuego + Escaire | Live concerts
21 Dezembro 2017 19h00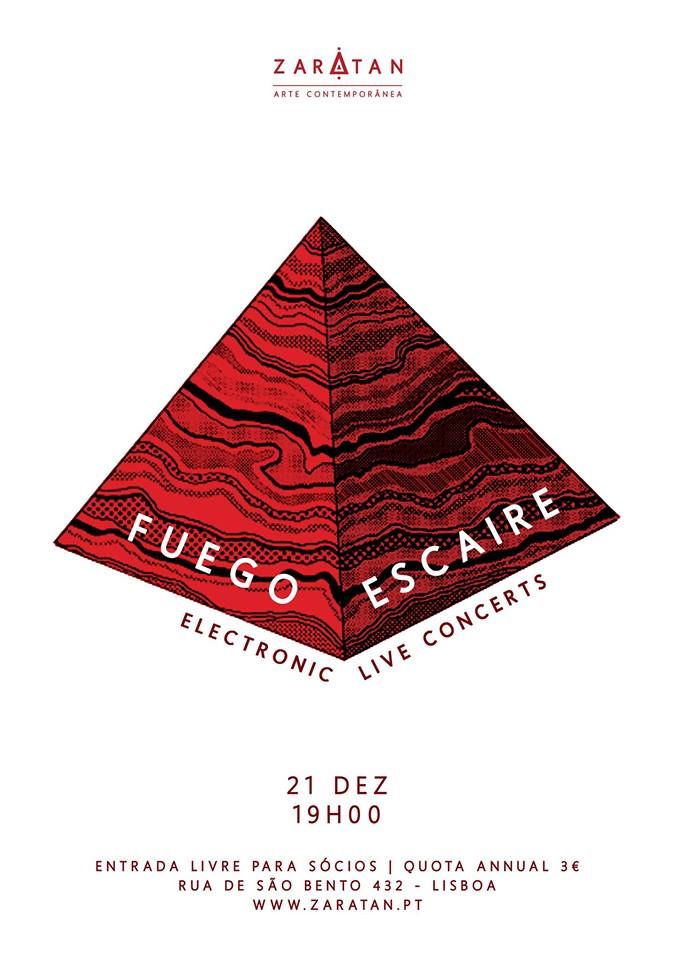 >>>FUEGO is the solo orchestral project of Copenhagen-based spanish musician Nacho Córdoba, offspring of the first electronic music traditions ala BBC Radiophonic Workshop or Elianne Radigue. Nacho (head of the spanish label MAGIA) devotes himself to "La Caja" - an old machine for calibrating equipment that he uses to get us into underwater sounds, bubbly atmospheres and melancholic mermaid calls through highly emotional and trance-inducing tunes.
The project has been active in different line-ups (from solo or duo up to quintet) since 2011, with two self-released records, a cassette tape through MAGIA recs. and shows all over Spain and 5 european tours through 16 Countries.
https://vimeo.com/203726020
>>>ESCAIRE is the solo project of Victor Avila, singer and guitarist of the critics-praised spanish rock trio and co-founder of cult cassette label Musagre. His darkest and more naked projecto to date. His voice and an old drum-machine are enought for him to make the night darker with esoteric, hypnotic, industrial loops.
https://www.instagram.com/p/BPUlxAxhELS/
https://www.instagram.com/p/BQuoN1MDNnP/